Meet our 2018 Board of Directors Award Winner!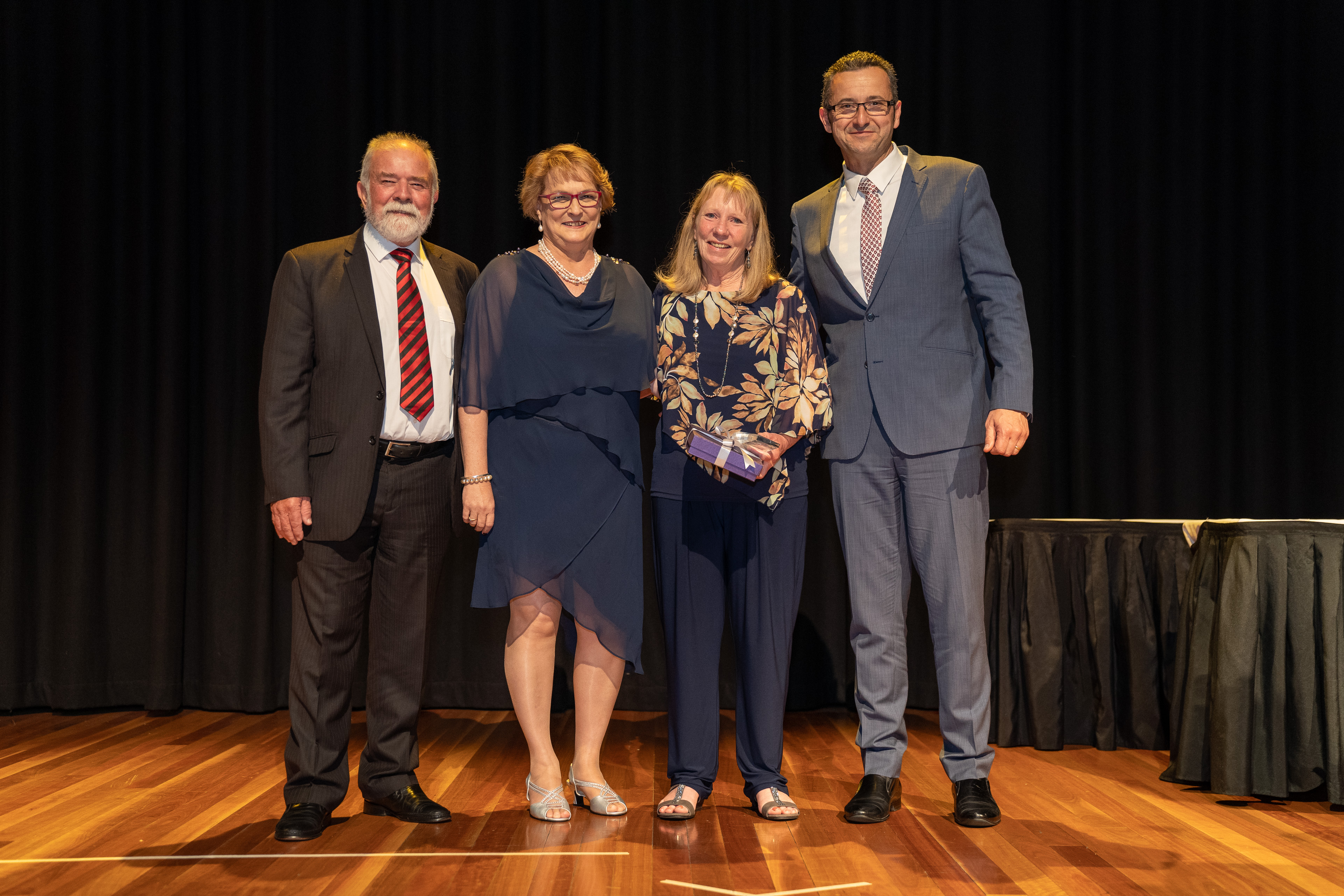 Date: 25 November 2018
We are thrilled to share the news that aged care employee Deborah Fitzpatrick from Whiddon Temora was announced the winner of this year's prestigious Whiddon Board of Directors Award!
Now in its 12th year, the Whiddon Board of Directors Awards recognises and honours aged care employees from across our homes and services in NSW and QLD, who go the extra mile to truly make a difference in the lives of those we care for.
Deborah, a Registered Nurse at Whiddon Temora, is incredibly deserving of this accolade and received her award at a special dinner held last week.
Deborah was nominated for her work around implementing a palliative care pathway at the aged care home and working in collaboration with health specialists and staff in its development. She even held information sessions for staff and families in her own time and arranged for a number of guest medical professionals to attend and speak.
She was also nominated for her innovative approach to care, dedication to aged care and drive to make a difference in the lives of the residents she cares for. Caring and compassionate, Deborah is warm, welcoming and approachable and someone that staff at Whiddon Temora look up to, and learn from. Relationships are important to Deborah and she spends time to develop and nurture meaningful ones with residents, families and staff.
Deborah is also a much-loved and proactive member of her local community. She gives her time on a number of committees and is one of the major organisers of a local charity event.
Whiddon Temora Director Care Services, Gail Lynch, said that everyone at the aged care home was delighted to see Deborah recognised through this award.
"Deborah is a gem and always goes above and beyond in her role. She is highly respected for her fantastic work, passion for residents and for always being there to help others learn and grow in their own roles. She is an incredible mentor and gives her time freely to others to achieve best outcomes for all."
"On behalf of the team, I congratulate Deborah on being named this year's winner. The Whiddon Board of Director's Award is a competitive selection process as we have so many incredible people that work for Whiddon, and to be named the winner of this award is truly an amazing achievement, of which Deborah should be very proud. We are all so lucky at Temora to have her as part of our team," Ms Lynch said.
Congratulations to Deborah and to all of our wonderful nominees for 2018:
Whiddon Belmont – Denise Diver
Whiddon Beaudesert Star – Robert Campbell
Whiddon Casino – Lorna Latta
Whiddon Community Care – Leonie Tristram
Whiddon Community Care – Bernard Jarman
Whiddon Support Services – Jasmeen Begg
Whiddon Easton Park – Geraldine (Gerry) McAreavey
Whiddon Easton Park – Banka Shahi
Whiddon Grafton – Bradley Ellem
Whiddon Hornsby – Rohina Shrestha
Whiddon Kelso – Diane Hyder
Whiddon Kyogle -Christine Howes
Whiddon Largs – Bernadette Stellenberg
Whiddon Laurieton – Ross Gardiner
Whiddon Maclean – Amanda Maitland
Whiddon Narrabri Jessie Hunt – Roslyn Anderson
Whiddon Narrabri Robert Young – Shaun Waugh
Whiddon Redhead – Thomas (Tom) Gibbons
Whiddon Wee Waa – Ellen Doolan
Whiddon Wingham -Sigrid Jonsson
Whiddon Far West – Sandra Smith