Beaudesert aged care expansion keeping the community together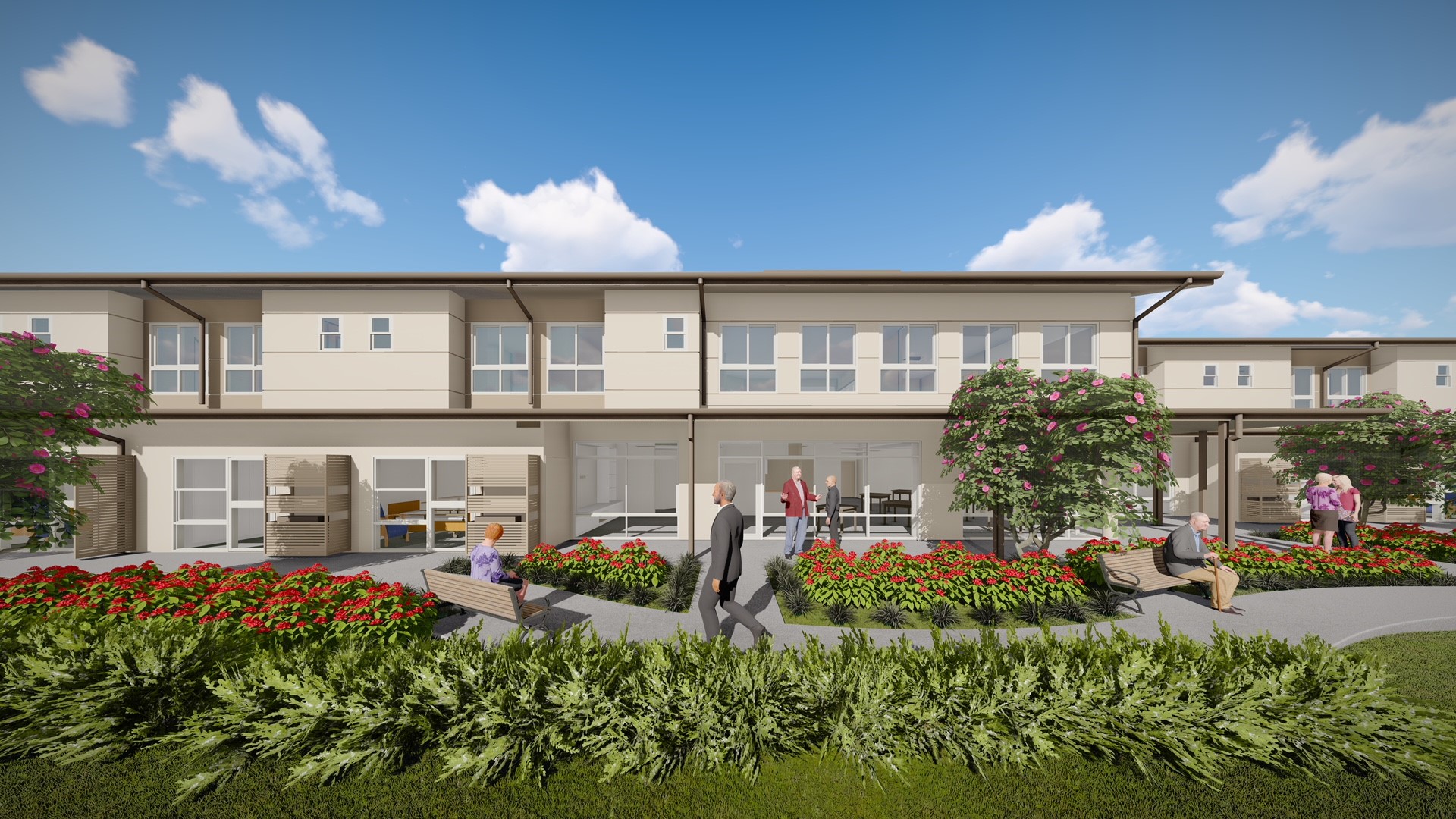 Date: 10 December 2018
Whiddon Beaudesert Star is excited to announce that construction has begun on a project to expand the aged care home to include an additional 24 residential aged care places, which is expected to be completed in 2019. The project will include refurbishments to the existing service and bring new jobs to the region.
Not-for-profit aged care specialist, Whiddon, will see their 78 bed facility in Beaudesert transformed to a 102 bed facility, to increase access to high quality aged care for the local community.
Anne Hickey, Whiddon Beaudesert Star Director Care Services, said "By increasing capacity to care for the current and future needs of older people in the community, Whiddon will help ensure that more people with aged care needs stay living in the communities that they are a vital part of – close to family, friends and the area they know and love. This is something that is incredibly important for many older people in our community. The expansion project is a fantastic initiative for both Whiddon and the community of Beaudesert and will bring additional jobs during the construction period and upon completion of the project."
With over 1.43 million Australians over the age of 70 living in New South Wales and Queensland*, and 35% of those living in regional or remote areas, access to high quality aged care services is as crucial as ever.
On Wednesday 5 December, Whiddon CEO, Chris Mamarelis and Whiddon Executive General Manager Property & Technology, Regan Stathers, visited the aged care home to officially launch the project and join residents and staff for morning tea to celebrate this special milestone.

Award winning aged care provider, Whiddon, has been caring for older Australians for more than 70 years and have a long and proud history of supporting their communities in regional, rural and remote NSW and QLD.
*Source: Aged care data snapshot 2018 – Australian Institute of Health and Welfare