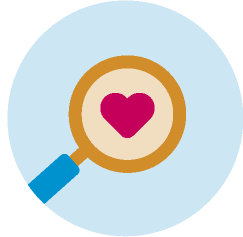 Understanding Home Care Event in Ballina
Are you starting the process of finding a Community Care provider or accessing a Home Care Package?
With so many options out there, it's important to know what to expect and understand how Home Care Packages work.
Join Whiddon's Community Care team at our Ballina Understanding Home Care event.
Whiddon are running a free, informative event in Ballina, New South Wales. Open to everyone, this event will explain:
What Community Care (Home Care) services are and how they support you at home
The types of services available in your area
Information about funded Home Care Packages, including how they work
Information about private services
Assistance with accessing MyAgedCare and starting the process of being assessed
Join our team for a cuppa and a chat – these are free events offering support, guidance and no-obligation consultations to members of our community.
Questions about these events? Please call 1300 738 388.
Ballina Event
2 August | 1/97 Tamar St, Ballina | 10am – 2pm
Visit Whiddon's new Ballina office in the old Master Builder Association location on Tamar St.