Assistants in Nursing Careers at Whiddon
We understand passionately caring for residents can be challenging. The importance we place on mutual respect that creates open communication and teamwork means we solve challenges together. AINs, nurses and residents all enjoy a friendlier and more positive environment.
Our relationship-based care approach supports you to really get to know your residents, understanding their feelings and preferences as well as clinical needs. This helps you better manage your time, while providing great experiences for residents.
With Care Managers and RNs who listen, agency staff when needed to maintain good staffing levels, and flexible rosters, you can live a better, more balanced life. There is also a big focus on regular training and active support for internal progression with scholarships if you're keen to gain your Enrolled Nurse or Registered Nurse qualifications, or even consider another career pathway.
It's where you'll see meaningful relationships fuel your passion for caring.
Our benefits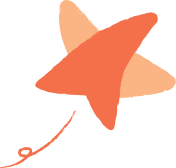 Our belief in respect and relationships means much more than how we treat each other day to day. It also means looking after the well being of our people and ensuring they feel supported personally, while growing their career in aged care.
We offer a fantastic range of employee benefits including professional development and training opportunities. We want our people to be continuously growing in their role – and in the organisation.