Volunteer with Whiddon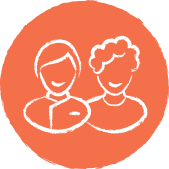 Becoming a volunteer at Whiddon can be a very rewarding and meaningful journey. We'd love you to join us, and together enrich the lives of our residents and clients.
There are many ways you can make a difference, and there's great things in it for you. Be inspired, meet new friends, gain new skills, boost your confidence and feel good about touching the lives of others.
Our wonderful volunteers are cherished by our residents, families and staff, and we make sure we celebrate all they do. They come from all walks of life. What they all bring, is their own unique skills and stories to our family.
Our incredible aged care volunteers make a real difference to the lives of hundreds of older Australians every day. You can too – volunteer today.