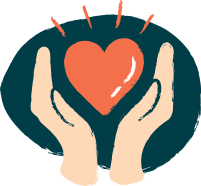 When we describe our culture, we're really describing what's most important in how we behave toward each other. It's probably the easiest way to decide if we are your kind of people. Hear more stories from our people.
Your organisation's history matters here. 75 years of enriching the lives of residents and clients has had an impact on how we behave towards each other. It's also had a big impact on the way we care for residents, clients and each other. 75 years of understanding that when both leaders and our colleagues actively support us in each of our roles, it's easier for us all to experience that passion in what we do, every day. So…
Nurturing relationships is important to us
Wellbeing for our residents and clients starts with strong relationships among those who care for them. We work at nurturing these relationships, through showing mutual respect, trust, open communication, teamwork, and proactive support. Everyone matters in our family and many things go into making a family strong.
Being progressive and innovative is important to us
A willingness to try new approaches gives us all the opportunity to make our world a better place and increase the pride we feel in the work we do. We encourage creative thinking and actively support the professional development of our people that enhances this. And, we actively support the positive lives of our people outside of work that also enable this thinking.
Having an impact is important to us
Impact is only exceptional when it makes a real difference in all of our lives. But achieving this requires us all taking the time to really listen before we act. To residents, clients, families, and each other. Each of us has the opportunity to make sure our practices, processes and priorities make a worthwhile difference.