Aged Care Administration Careers at Whiddon
In a management or administration job, it can be difficult to feel your experiences and capabilities are appreciated and achieving something meaningful. The unique organisational needs and sheer variety experienced in the administration of an aged care home will challenge the operational, problem-solving, and management capabilities of any professional.
It's fair to say that the elderly are among the most vulnerable in our community and there are few places where you will be more valued or have more impact. And there are few places that concentrate the life wisdom, and unique characters that long life stories create. Whether it's with our residents, their families or your passionate colleagues, the work relationships that you build here are unlike you'll see in any other job.
It's where you can feel professional challenge and personal satisfaction from what you experience, what you learn and who you meet.
Our benefits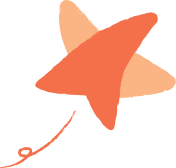 Our belief in respect and relationships means much more than how we treat each other day to day. It also means looking after the well being of our people and ensuring they feel supported personally, while growing their career in aged care.
We offer a fantastic range of employee benefits including professional development and training opportunities. We want our people to be continuously growing in their role – and in the organisation.