Aged Care Managers Careers at Whiddon
You want a leadership role in aged care because you have the experience and great ideas to better lead a caring team. We trust your capability, ideas, and passion, so we'll give you the autonomy that you need to achieve your goals.
But we also know you'll appreciate great systems, the right resources, and the guidance and support when you need it. Whether that's a conversation with our CEO or the advice of our quality team.
For 75 years in aged care, we've been for purpose – not profit – so you know we'll support you in continually improving the care and quality of life of your residents. Our well-established MyLife model of care will serve as a great framework to get you started. Possibly most important though, is the experienced core of passionate, positive and collaborative employees we've gathered, who will effectively support the implementation of your ideas and achievement of your aspirations.
It's where you'll feel respected and trusted to apply your ideas.
Our benefits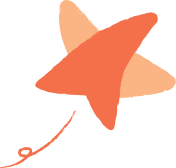 Our belief in respect and relationships means much more than how we treat each other day to day. It also means looking after the well being of our people and ensuring they feel supported personally, while growing their career in aged care.
We offer a fantastic range of employee benefits including professional development and training opportunities. We want our people to be continuously growing in their role – and in the organisation.