Chefs and Catering Careers at Whiddon
You love the creativity you can express through food as a chef, catering manager, catering assistant or hospitality assistant, but don't love the personal sacrifices that work demands of you. In aged care, the dining experience is so much more important than it is to the typical restaurant-goer. Not only will you experience the satisfaction in your food being valued by all, but for many it will be the highlight of their day. All of this, while enjoying more stable employment and family-friendly hours.
Of course, as a chef manager, there are additional challenges for you in building dietary requirements into this creativity. You'll also have the responsibility of running your own kitchen and service and sourcing the best and freshest produce. You'll certainly get to know the unique personalities and fascinating life stories, as well as the culinary preferences of your residents, more deeply than in any commercial kitchen.
It's where you can feel the thrill of creative satisfaction and get your life back.
Our benefits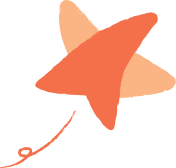 Our belief in respect and relationships means much more than how we treat each other day to day. It also means looking after the well being of our people and ensuring they feel supported personally, while growing their career in aged care.
We offer a fantastic range of employee benefits including professional development and training opportunities. We want our people to be continuously growing in their role – and in the organisation.