Home Carers careers at Whiddon
You love caring for others but appreciate a little help to do that well. As a Whiddon Home Carer, you'll help a wide variety of people to stay living at home and remain connected to their community. We'll support you with all the information you need about your clients and their home care needs, so you have more time to build meaningful relationships with them.
You can focus more on caring because you'll be constantly backed up by friendly and experienced coordinators back at base, who will answer any questions or provide guidance and support whenever you need it. We understand that your life outside of work is important and that you need flexibility in your life too, so we'll aim to find the shifts that work for your lifestyle.
It's where you can feel the satisfaction in what you do every day.
Our benefits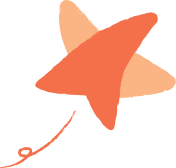 Our belief in respect and relationships means much more than how we treat each other day to day. It also means looking after the well being of our people and ensuring they feel supported personally, while growing their career in aged care.
We offer a fantastic range of employee benefits including professional development and training opportunities. We want our people to be continuously growing in their role – and in the organisation.