Business, management and administration Careers at Whiddon
Whether you're pursuing a professional career or working for the weekend, it's difficult to find a job where you know you are making a difference and supporting those who most need it. From finance and accounting to IT, property management, marketing and people and culture, you'll work alongside others who enjoy doing something worthwhile with their valuable time, effort and capabilities.
75 years of enriching the lives of residents and clients has had an impact on how we treat each other. You'll join a friendly, approachable and collaborative group of people that will help you achieve more but enable you to do that in a positive environment.
It's where you can feel professional satisfaction from what you achieve and personal satisfaction for the difference it makes to others.
Our benefits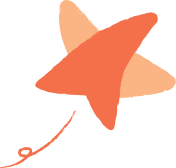 Our belief in respect and relationships means much more than how we treat each other day to day. It also means looking after the well being of our people and ensuring they feel supported personally, while growing their career in aged care.
We offer a fantastic range of employee benefits including professional development and training opportunities. We want our people to be continuously growing in their role – and in the organisation.