Leisure and Lifestyle careers at Whiddon
You're creative, have ideas and love being around others but you're looking for a more meaningful focus for your energy. Our Care Managers know the social and mental health of residents in aged care are key to their quality of life and so will actively support you as you as a leisure and lifestyle specialist to develop the activities and experiences which support their wellbeing.
As you work with residents to plan and deliver programs, you'll discover their unique personalities and life experiences. Relationships that you'll find surprising, delightful, and personally enriching. The passion and dedication you'll see in colleagues around you and the friendships you build with them will also be personally enriching.
It's where your love of life and people can be personally fulfilling.
Our benefits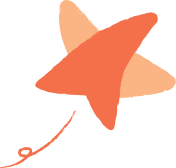 Our belief in respect and relationships means much more than how we treat each other day to day. It also means looking after the well being of our people and ensuring they feel supported personally, while growing their career in aged care.
We offer a fantastic range of employee benefits including professional development and training opportunities. We want our people to be continuously growing in their role – and in the organisation.