Registered Nurses Careers at Whiddon
We understand you want to provide the best clinical care possible for your residents. And we understand that your role as a Registered Nurse can be a challenging job. An important way we'll support you is through our Care Managers who will take the time to coach and mentor you, in both clinical and people management. And making sure you have the time and support to continue your professional learning as a Registered Nurse because this is important to us too.
You'll be working alongside colleagues who believe in teamwork, open communication and mutual respect, so challenges can be solved together. Backed up by our MyLife model of care and relationship-based care approach, your advocacy for residents will mean something.
It's where, as you continue to grow, you'll feel the personal satisfaction of knowing that every day you're enabled to make a real difference to your residents and their quality of life.
Our benefits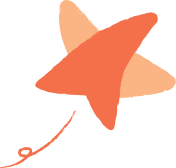 Our belief in respect and relationships means much more than how we treat each other day to day. It also means looking after the well being of our people and ensuring they feel supported personally, while growing their career in aged care.
We offer a fantastic range of employee benefits including professional development and training opportunities. We want our people to be continuously growing in their role – and in the organisation.