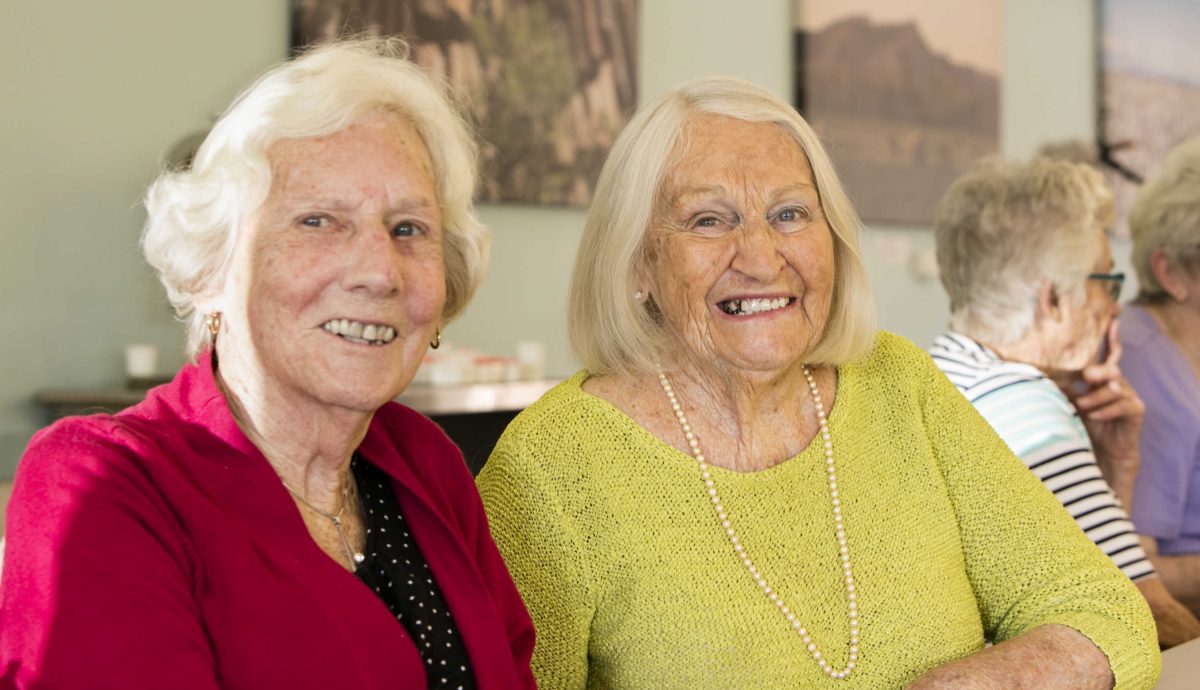 The Benefits of Respite Care
According to the 2015 census, there were 2.7 million unpaid carers in Australia and more than half (55%) provided care services for at least 20 hours per week. With the role of an informal carer being an important and often substantial part of a person's life, carers themselves often need support and a helping hand.
What is respite care?
Respite care is a temporary, short-term care arrangement where an older person is cared for by someone other than their regular carer. Respite care may take place in the person's own home, through Community Care services, or involve a stay of a few days to a few week in a Residential Care Home.
Respite care gives carers and family members the opportunity to recharge, take a short break and attend to daily life, knowing that their family member is being looked after.
Most aged care providers offer a range of respite care, including hourly, day or overnight respite in your own home, or longer respite care in a residential care home. The type of respite care and the length of care is up to you and depends on the support that you require.
Respite as a break for carers
Despite how fulfilling it can be, caring for another person, whether full time or part time, can take a toll on the carer or carers. Sometimes, carers need time to take a break and recharge, travel for work, or tend to their own healthcare needs. This is where respite care comes into play.
Recently, at one of our aged care home in Sydney,  we had a woman approach us to provide respite care for her husband for one week. She is his full-time carer, but is also an avid bowler and wanted to join her bowling club on their annual trip away. She needed someone to care for her husband during this period, so he moved into residential care for one week where he met new friends and was supported by the home's care staff.
Upon return, she was happy and rejuvenated after having some 'me' time with her friends. Meanwhile, her husband told her he had such a lovely time that he joked he was given a holiday too!
Respite to trial a residential aged care home
For many older Australians and their families, accepting the need for additional care can be a difficult and emotional decision and journey. Leaving a home where you may have lived for many years, have raised your family and tended to your garden is an incredibly hard decision to make.
It's important that when the time comes to seek additional help and move into an aged care home, that this home is the right one for you. Respite care can be a fantastic way of trialling an aged care home for a period of a few weeks to really test out the environment, the home, the staff, the food and the lifestyle before making a decision.
Short-term care to help you recover
Respite care can be a practical and helpful solution when recovering from an illness, an injury or returning home from the hospital. A short stay in a residential home provides you will 24-hour support while you recuperate and get back on your feet, while additional help at home through Community Care services provides that extra support to help with the housework, cooking, your health and wellbeing and even your rehabilitation.
For Jane, an elderly woman living at home independently, a three-week stay at a residential care home was the perfect solution after wrist surgery. Jane was well enough to leave the hospital and go home, but as she lives alone and her family are not nearby, it would have been hard for her to complete regular tasks such as cooking dinner, doing the laundry or even making the bed. Jane's respite stay helped her concentrate on rehabilitating her wrist without worrying about her day to day tasks, ensuring that she could return home as soon as possible.
Respite care offers a range of short-term solutions and a helping hand for older people and their carers.