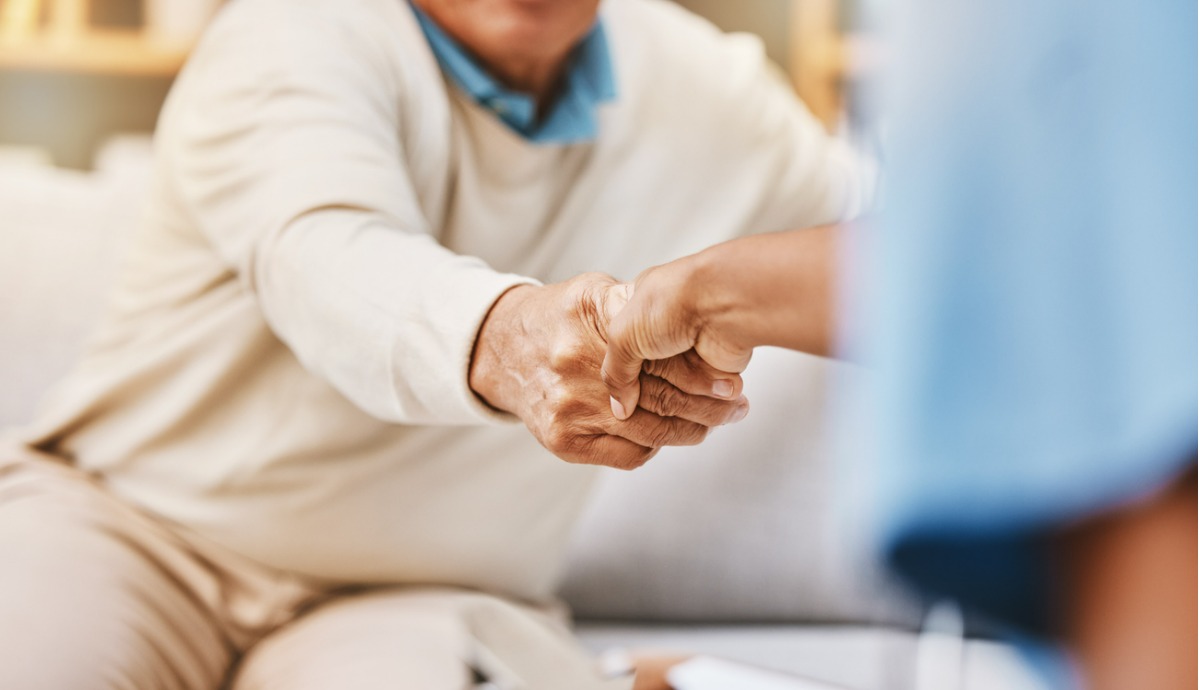 How To Access Aged Care Services: A Step-by-Step Guide
As the Australian population grows older, aged care services have become an increasingly important part of our lives. Accessing these services can often seem complex, especially as everyone may have their own needs and goals. That's why we've put together this basic step-by-step guide to ensure you or your loved ones receive the best possible care. Whether looking at home care, residential aged care or retirement villages, we'll explore how you can access each service and make the most of them.
What Is My Aged Care?
Before diving into each of the separate services, it's essential to understand what My Aged Care is. My Aged Care is a website aimed at older Australians, their families, and carers, offering a wide range of useful resources and assistance in finding service providers. It is designed to be the first step in accessing government-funded aged care services.
Accessing Home Care
Home and community care services allow older people to receive support with their daily routines while still living independently in their homes. For many people, this support involves visiting My Aged Care and completing the following steps:
Register & Completing An Assessment
Register with My Aged Care either online or by phone. An assessment will be arranged to determine your specific care needs and determine your eligibility to access Home Care.
Determining The Level Of Support
After a successful assessment, you will be provided with a list of specific services you are eligible for as part of your level of support. These services may also be subsidised by Home Care Packages (HCPs).
Choosing A Provider
Once your HCP has arrived, you can search for an aged care provider that meets your needs. From there, providers like Whiddon can assist you with all the required paperwork.
Beginning Your Home Care Services
When all the final arrangements have been made, a team of coordinators will help you build a care plan that makes the most of the services. Once this plan has been implemented, it's time to enjoy the benefits of home care services that will ensure your well-being and help your continued life at home.
Accessing Residential Aged Care
Residential aged care homes are for individuals who may need more comprehensive care in a dedicated facility. Here's how you can access residential aged care:
Register & Completing An Assessment
To access any government-subsidised aged care home, scheduling an assessment with My Aged Care is essential.
Determining Eligibility
If you are found to be eligible for residential aged care, the assessment team will then arrange a referral with a home or give you a referral code for your use.
Finding The Right Home For You
Using this referral code, you can explore a wide range of residential aged care facilities to find the most suitable one. We recommend scheduling a tour with the home of your choice to meet the team and better understand the services on offer.
Organising The Transition Into Residential Care
Once you've chosen your home, work with the provider to arrange all the necessary paperwork, such as the application forms and fees. We also suggest arranging an income test with Centrelink to determine if you need to contribute to the costs subsidised by the government.
Move In
With all the paperwork completed, it's time to sign the Agreement and move to your new home. The provider will support you with all the packing and moving so that the move goes as smoothly as possible.
Retirement Village Living
Retirement villages offer a degree of independence for older adults while providing easy access to a wide array of home care services and support. Accessing these services involves:
Exploring Different Retirement Village Options
Begin your journey by researching and exploring the different retirement villages at your desired location. Take the time to visit these places so that you can have a better idea of the available services.
Receive Information About The Legal And Financial Aspects
It's essential to understand all the legal and financial implications of entering a retirement village. For instance, there may be fees that you need to consider when entering, living in, or exiting the village. These will usually be outlined in the contract from the provider.
Signing The Contract
After coming to a final decision on your desired village and the property that you wish to live in, it's time to sign the Agreement. Ensure you fully understand the requirements and any other aspects of the contract. We recommend seeking professional advice if you are unsure about the terms and conditions.
Moving In And Enjoying Your Lifestyle
Once you've moved into your new property, take the time to settle in and familiarise yourself with the retirement village community. These locations offer various opportunities to participate in activities and social outings. They are a safe and affordable choice to enjoy a maintenance-free lifestyle.
Where You Can Find Help With Aged Care
Accessing aged care services doesn't have to be an overwhelming process. By following this guide, you can feel more confident about the decisions that you may need to make. As an award-winning provider, Whiddon is also dedicated to helping older Australians access innovative care that improves their quality of life. Visit our various service pages below to better understand how you can access professional aged care.
Our support team is also happy to help anyone still trying to decide whether aged care is the right solution for them. We will gladly discuss any concerns you may have and even guide you through every step, including contacting My Aged Care. Get in touch with us today for more information.