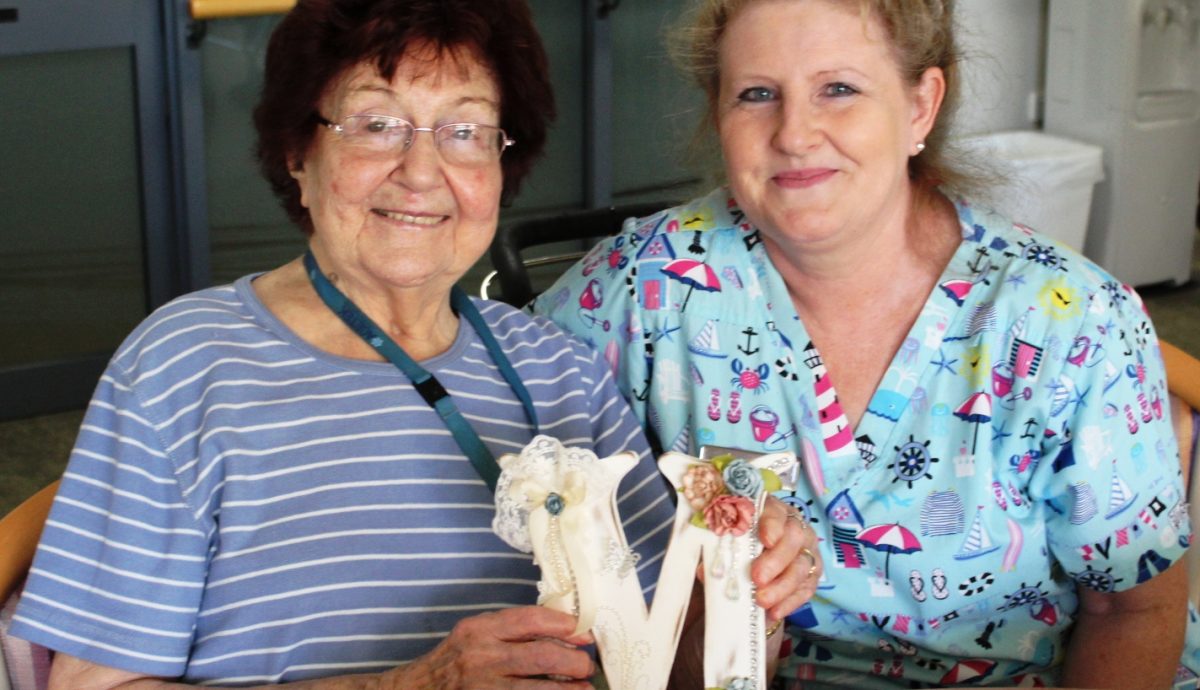 Marie's tailor-made week strikes the right note
It's been 52 years since musical duo Kevin and Marie went on their very first date after meeting at a venue where they both performed as solo artists.
The adorable couple soon fell in love, becoming an item both on and off the stage. Kevin played the guitar and Marie the piano, and they performed together in perfect harmony at venues across the Hunter Region of NSW.
When Kevin asked Marie for her hand in marriage, it was music to her ears and they haven't looked back since. The talented musicians went on to raise a beautiful family of three children and five grandchildren.
Marie's very own special week in aged care
Marie now lives in a residential aged care home in the Hunter Region of NSW and Kevin visits her most days. As part of the award-winning care model offered by her aged care provider, a special week was created just for Marie, to relive special memories, and create some brand new ones.
Through relationship based care, a dedicated buddy truly gets to know residents at the aged care home well. For Marie, this is Carol. They 'just clicked from the start' and enjoy a meaningful and deep relationship where Carol supports Marie to continue to do the things she loves.
With Carol taking the time to understand what's important to Marie, supported by a consistent team of care staff, Carol created an incredible week for Marie, jam-packed with all of her favourite things, including a romantic date with her beloved Kevin.
From a relaxing massage, tea and cake with Carol, to spending time with Kevin to listen to the wonderful music they once recorded together, Marie's Best Week was more than she, or Kevin, had ever expected.
Watch along as you join Marie on her incredible Best Week journey.
Marie's Meaningful Best Week
[video_with_schema]