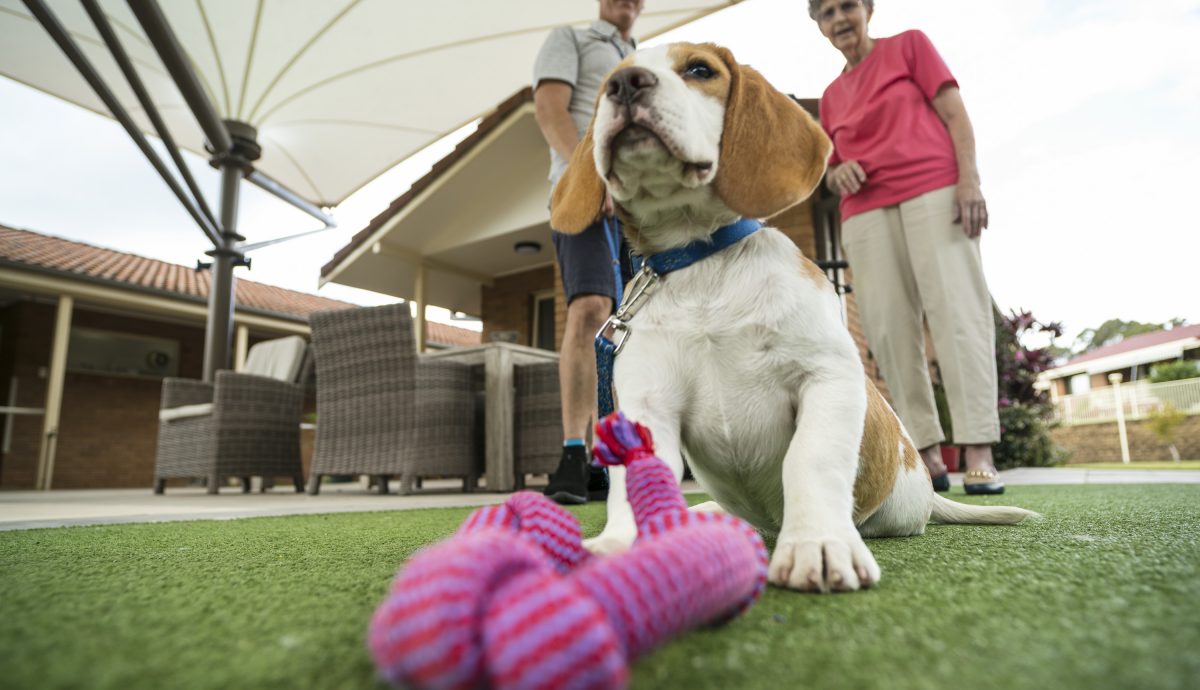 Furry Friends Demonstrate the Benefits of Pet Therapy in Aged Care
Research shows that pet therapy boosts the morale of aged care residents and can reduce feelings of depression and anxiety.
Little Chappie the beagle may look cute and cuddly on the outside, but he plays an important role at an Australian aged care home.
Research has shown that animals provide a number of benefits when they are part of aged care homes, both in terms of pet therapy sessions and general day-to-day interaction with residents. Chappie has certainly demonstrated this, bringing joy and comfort to residents at the aged care home.
The presence of an animal can reduce feelings of anxiety and depression for people living in aged care homes. The act of stroking a pet encourages calmness and boosts morale. Community vet Gavin notes that aged care resident Rhonda, a former dog trainer, has a new focus and her spirits have been lifted since Chappie arrived.
Having Chappie around has "really given me a lift because I haven't done any training for about two years when my health was fading and I couldn't do it anymore," Rhonda shares.
[video_with_schema]
Spending time with pets also fosters companionship and helps to combat loneliness in older people. Furry friends exhibit a quiet loyalty towards residents and have proven to also be a conversation starter among staff. Having a pet around encourages higher levels of interaction as people discuss the pet and share stories of pets they have owned in the past.
Research has also revealed physical benefits for residents of aged care homes with pets, as looking after the animal helps keep a regular active routine. Some studies have even proclaimed that having pets around helps to delay the ageing process.
Pet therapy has benefits for aged care residents with dementia. In the case of Chappie, these residents' eyes would light up when they saw him and some people would remember the pets they had when they were younger.
Chappie is a highly-valued member of the Whiddon family, and it is easy to see why residents like Rhonda say he has "brightened up my life to no end".