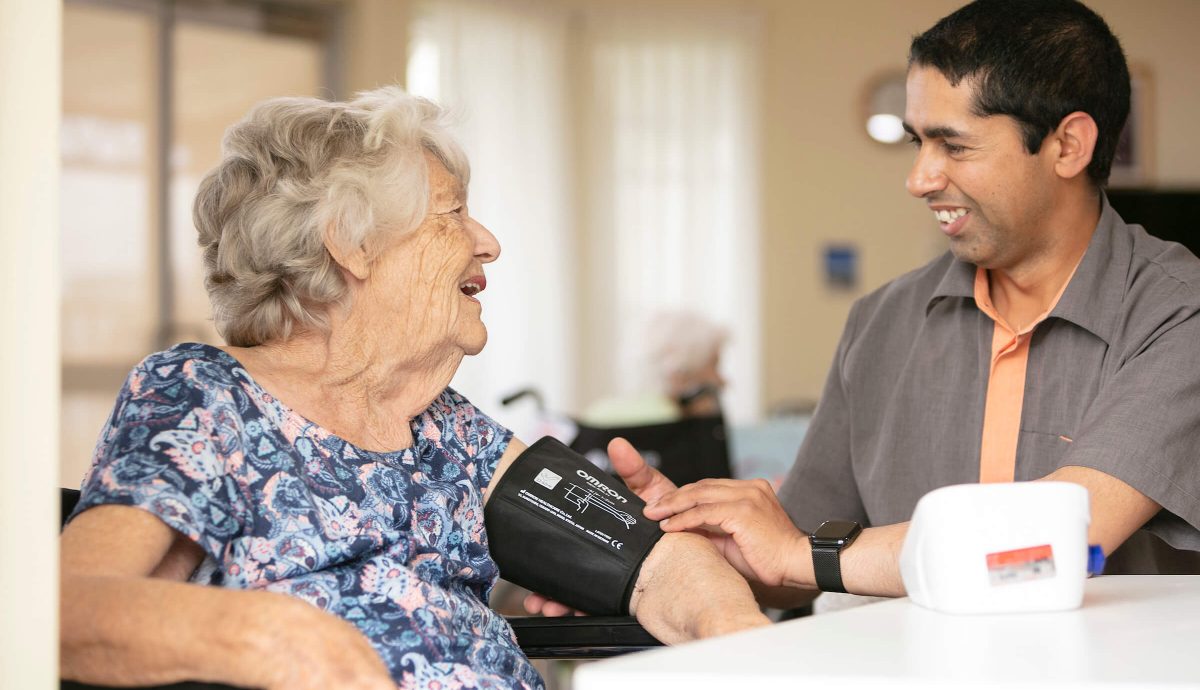 New research confirms older people need more support to stay living at home
The news that older people need more support to stay living at home is not new. From media coverage on the extensive Home Care Package queue to research reports from aged care peak bodies, the challenges seniors are facing to live well at home is well documented.
Sydney University, in partnership with aged care provider Whiddon, recently completed a three year qualitative research study, the ENCODE study, that aimed to understands the needs, wants and challenges that seniors with support needs face when they're looking for, and receiving, aged care services.
New research reveals gaps in home care services 
The new research reveals gaps in Home Care services and ongoing challenges for older people using the Government's My Aged Care portal to access aged care services and support.
The first wave of the ENCODE study in 2016 was shortly after a number of legislative changes in the aged care industry, both around funding and how people accessed and are assessed for care services. My Aged Care had not long been launched and was now the sole gateway to accessing aged care services.
The first wave of the study revealed strong feelings of helplessness, fear, mistrust and scepticism amongst potential and existing consumers and their families. The high level of change in access to and navigation of aged care services, in their view was not well supported, and had left them and family members to piece together information in a complex system, hindering their ability to access or even understand which services they might be eligible for.  The introduction of My Aged Care and its shortcomings as an online channel and experience aside, there were also many gaps being experienced in services supporting older people to stay living in the community.
The second wave, reported in 2019, comes 3 years later, and we hoped to see some improvement in people's perceptions and experience of accessing services and aged care services in general. Things have developed over the three years but unfortunately not in positive ways. Consumers are still experiencing as many issues with access and advice through My Aged Care. The gaps in services and resulting needs, particularly in regional and rural areas, have become more urgent.
Consumers and stakeholders were totally united in their view that older people with care needs want to stay living at home for as long as possible.  In the second wave, consumers and potential consumers were more insistent about the need for advocacy to help them maintain their independence and uphold their rights. They see independence as their lawful right, and entry into permanent residential aged care as likely to lead to a loss in independence and rights, and to be avoided at all costs.
Stakeholders agree that the high levels of fear and mistrust around aged care services amongst older people has resulted in a high level of denial with consumers and their families delaying access to services, when they are clearly struggling and avoiding any form of planning.
Home care queue impacts older people wanting to stay living at home
We clearly saw the effect of long wait lists for Home Care Packages and limited CHSP, which was heightened in regional and rural areas where providers and services are more limited. Consumers in some regional and rural areas were claiming that they had to wait over 6 months to a year to access any form of domestic, personal care or transport services. These services are key to supporting older people to remain living in the community.
Similarly, there are limited services to help bridge the gap between those requiring hospital treatment and returning home, particularly for the many who are living alone.
A story of an old, frail and sick man was cited as a typical Country NSW story. A community nurse described how she found this man, who lives alone, 30 minutes from the nearest town, in a very poor state of health. She contacted emergency services and he was admitted for emergency care overnight and then discharged the next day. He returned home to no one and no provision for ongoing care support in the home. A short time later she visited him again, found him in the same state and he was again admitted for emergency care and discharged the same day.
Transport services a barrier to keeping connected in rural areas
It is a complex picture with consumers becoming more aware of their need to stay independent, and for services and social support such as affordable and reliable transport options. Transport or lack of transport is a key need expressed by older people with care needs across many different forums. In this study consumers talked about their growing awareness of their need to get out and about, interact with others and overcome isolation. There appears to be a shortage of group social activities for older people living in any community. Transport that is reliable and aged and disability friendly is key to independence when you can't drive anymore, but is in short supply.
Insufficient public transport, specifically in regional and rural areas, where there may be a long walk to or from the bus stop results in consumers having to depend more on families and other community services. And it is not just transport that is needed but help to carry shopping at either end, or to navigate medical health centres and hospitals.
Stakeholders expressed the need for better community housing options for older people, which mix old and young and offer onsite care services. Older people living alone are often isolated in regional and rural areas, with no one close enough to keep an eye on them or help with small things around the house. Consumers talked about how the simple things such as a regular chat and a cup of tea with a family member, volunteer or care worker or going on an outing to lunch makes a huge difference to their wellbeing.
Dementia services poses challenges for older people living in regional, rural and remote Australia
Many people are living with dementia in the community, and these were represented amongst our participants. Consumers and their family carers, particularly in rural areas, called for equal access to the dementia specific services that are more available in urban areas. For example, dementia specific independent living with care support. Support is needed early on, soon after diagnosis. Waiting to apply for services when the condition may have progressed further was acknowledged as being too late, often removing people's rights to decision making and a good life. Participants acknowledged that this was often down to stigmatisation around dementia delaying access to services.
Psychological support and counselling for older people with issues that threaten their mental health was also hard or impossible to access, particularly in regional and rural areas. Stakeholders talked about how many older people are still walking around with the unaddressed mental health issues that they had in their twenties and thirties. They don't go away with time, and are just as much a threat to their mental wellbeing now as they were then.
Family carers described the overwhelming burden of care, and the need for respite services, which are either limited or sometimes not available at all in rural areas.
What is the ENCODE study?
ENCODE is the name of a research project conducted by the University of Sydney, in partnership with aged care provider, Whiddon, to understand the needs, wants and concerns of older people in relation to aged care services.
ENCODE was a qualitative research study, conducted through focus groups and one-on-one interviews across metropolitan, regional and rural NSW. The research was conducted over two waves across a three year period from 2016–2019, with 180 participants, including over 100 potential and current users of aged care services and their families, and over 60 aged care stakeholders from a range of aged care providers, referrers and health services. It aimed to understand the impact on older people with care needs living in the community of the high levels of change introduced over the period to accessing and funding of aged care services.