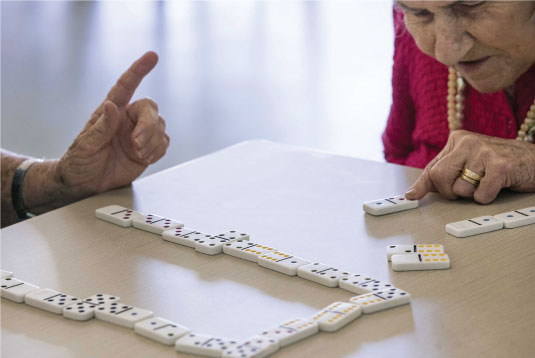 The Home Care checklist – questions to ask your Home Care provider
With the changes to Home Care packages this year, we're sharing a list of top questions to ask that can help you choose the home care provider that's right for you.
As consumers will have more control over what services are in their packages, it is important to ask the right questions to find the home care package and provider that's right for you.
---
How does the home care organisation staff their home care services?
Do they use their own staff or agency staff? Will I have the same people caring for me, providing my services and visiting my home each day or week?
---
What do they charge for their hourly rates?
Many providers have different rates based on the different types of services that are available through home care. These rates affect the amount that you pay for services and it is your right to know the cost. For example, the hourly rate for care with a registered nurse may be different to the hourly rate for housework, or for assisted transport.
---
Will you be charged an Exit Fee? How much will it be?
From February 27, 2017, Home Care Providers are able to charge an 'exit fee' if they wish to. They are required to publish their maximum exit fee amount*. There is no cap on exit fees and the amount charged differs greatly between providers so it is important to ask about these fees when you're enquiring about a Home Care Package.
---
What types and range of services does the organisation offer and are they the services you need?
Do they offer what you're looking for or what you need to help you live independently at home? Do they offer any additional services, like therapy programs, physiotherapy at home, social programs and outings, and wellbeing and healthy ageing programs?
---
Are you able to self-manage your Home Care Package?
While many consumers choose to have a level of assistance and support from the provider to manage their Home Care Package, others may wish to self-manage. If it's important to you to self-manage your package, check that the provider will enable you to take this approach.
---
Do they offer Case Management?
What does it cost? What does it include? Are there different levels of case management involved to suit your preferences and needs? Just as some consumers and families opt to self-manage their Home Care Package, others prefer to have the package partially or fully managed for them – this is where case management comes in!
Talk to Home Care Providers about how they use Case Management and ask them how it could support you to achieve your goal of living at home.
---
Material published on YourLife is provided for information purposes only. It is general information that may not apply to your individual needs, it is not intended as medical advice, and is not a substitute for your own doctor's medical care or advice. You assume total responsibility and risk for your use of this web site, web site-related services, and hyperlinked web sites. No oral or written information or advice given by The Whiddon Group, its agents, or its authorised representatives shall create a warranty or in any way increase the scope of this warranty. We encourage you to speak to your medical practitioner before making decisions in relation to your care or medical needs