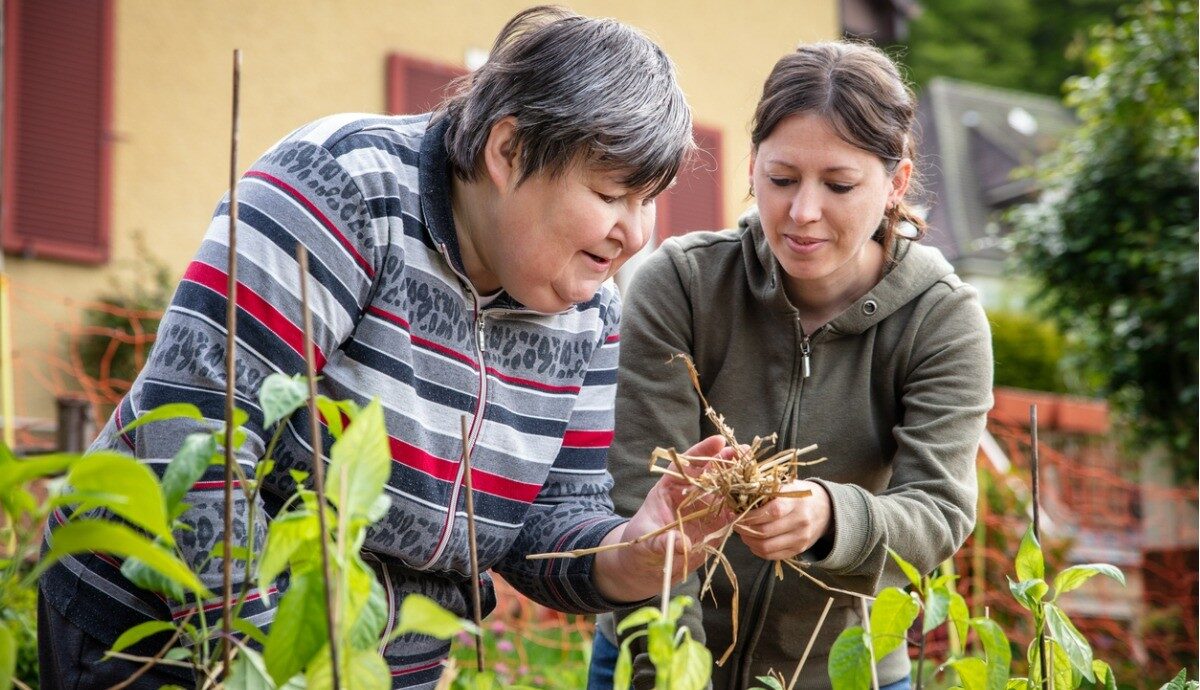 How To Access Assistance With Daily Living & Other Disability Services
Living with a disability can present unique challenges, but there are several resources available to help individuals live more independently. In Australia, one resource is the National Disability Insurance Scheme(NDIS), which provides federal government funding for disability services for people aged between 18 and 65. This includes assistance with daily living and supporting people to participate in their local community. In this blog, we'll explore how you or a loved one can continue to live safely and independently with the help of Whiddon's disability support services.
What is Assistance With Daily Life?
Assistance with daily living helps you to remain living in your own home safely. Support can be provided in areas such as:
Getting ready for the day ahead through personal care
Maintaining your home by providing support with vacuuming, washing, dusting and general cleaning, or
Keeping your household errands on track such as getting to the bank or post office.
NDIS Support Coordination Support
If someone receives NDIS funding, they may be eligible to access these services, which puts them in touch with a support coordinator. These individuals will then help guide the participant and their loved ones through the NDIS, providing a better understanding of how the system works. This guidance can involve:
Connect with NDIS service providers
Connect with mainstream and other government services
Use your plan most effectively and creatively for you
Build your confidence and skills so you understand your plan better and learn how to make the most of it, and take the stress out of finding your own supports
What is Assistance With Social and Community Participation?
Assistance with social and community participation provides you with assistance to join in social and recreational activities. Support can be provided in areas such as supporting you to:
Join current friends on regular outings
Continue to participate in activities you enjoy in your local community
Meet people that have the same interests as you, or
Attend a special event like a wedding or birthday.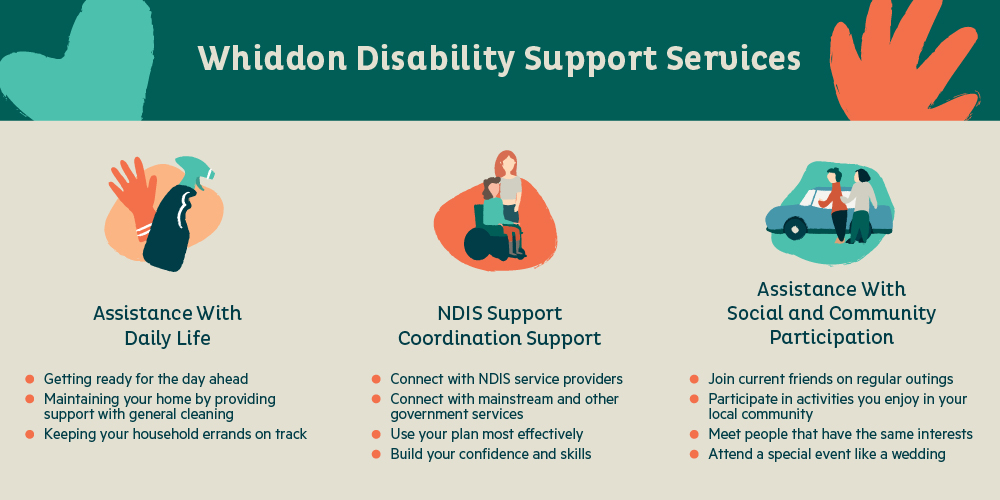 How Can Whiddon Help With Disability Services?
As an award-winning service provider, Whiddon is committed to ensuring that our clients receive the highest standards of support possible. At the core of these care & support services, we also believe that building strong relationships with our clients makes a difference. It means that our team of experienced support workers get to better understand our clients, allowing for more individualised services that cater to people's specific needs. We are a registered NDIS provider that offers a range of disability services, including:
Assistance with daily life
Assistance with social & community participation
Support Coordination
Whether it's tidying up your house or providing transport to recreational activities in the community, we're here to assist you with living more independently. If you or a loved one is considering accessing a disability service, are looking for information about services or would like support to become an NDIS participant, contact us today for further information on how we can help.