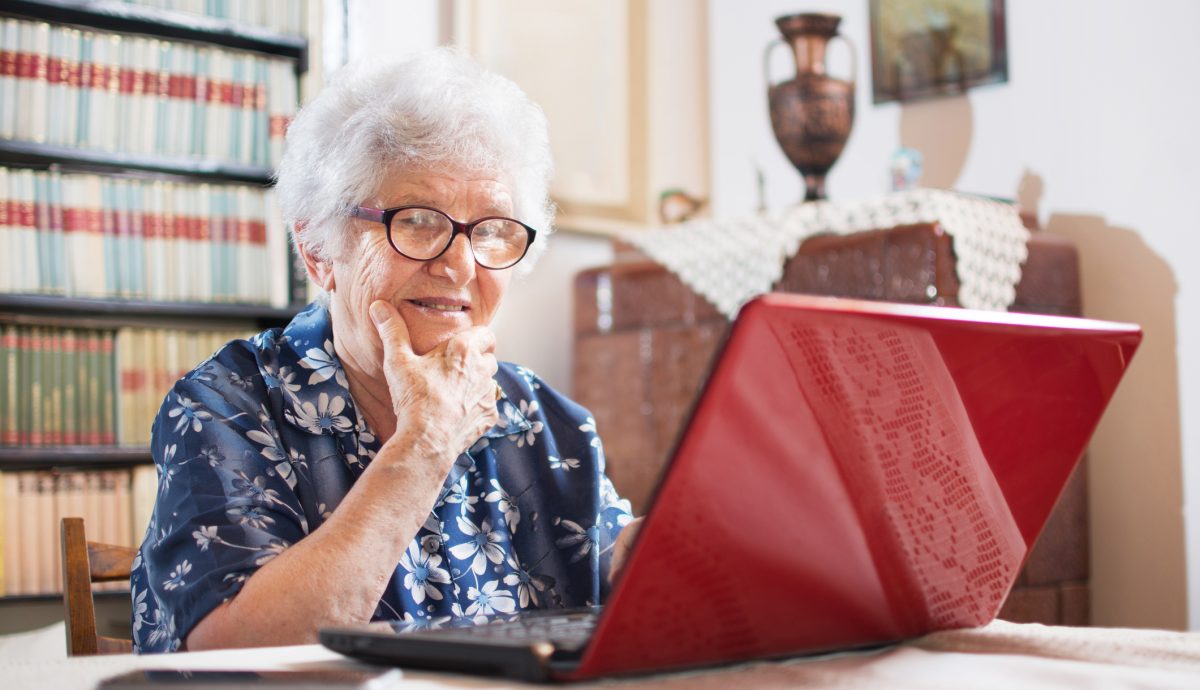 Tech savvy seniors combat social isolation
Thank you to the late Chris McNeil, lover of technology and a past resident at Whiddon Laurieton, for sharing her story and contributing to this article.
According to new Whiddon research, more than 80% of Australians aged over 65 use the internet daily to help them stay connected with their loved ones and communities.
Not knowing many people in the community and facing challenges in getting out and about due to lack of transport or mobility were identified in the research, as common reasons for older Australians to experience social isolation and loneliness at some or all of the time.
Whiddon are continually exploring and supporting the use of technology, including social media and the internet, to help residents to stay connected with their family, friends and the community.
For Chris McNeil, a resident at Whiddon Laurieton, and many other tech savvy seniors, engaging in technology has made a real difference in combating social isolation.
How Chris uses technology to stay connected in her senior years
For almost three decades, technology and computers have been a part of my life, but now at 68 years old, they play more of an important role than I'd ever have thought. Actually, I don't know what I'd do without them. They have helped transform my life.
In 1994 I was involved in a serious motor vehicle accident and as a result, was left with significant physical and mental injuries. I had to retrain my brain and regain my motor skills. My journey wasn't quick, or easy.
I believe that technology helped me considerably. For a long time I've been familiar with using computers but becoming tech savvy all over again has made an amazing difference to my life, and continues to.
I started off playing solitaire on my computer, and slowly grew my skills again with the help of my son. Now, I use technology for many different purposes: from paying bills, keeping up with the latest news, shopping and staying in touch with those I love. Talking to my sons in Brisbane and Perth through Facebook is fantastic! There are so many things I can do now and it's incredibly important to me that I can do them.
I love staying busy writing articles for our newsletter, creating menus, activity schedules and making flyers and posters to let other residents know about our events and theme days. It's really meaningful to be able to do this, it gives me purpose and helps others at the same time.
Staying connected and doing the things that matter most to me is very important. I don't have much time to be lonely now, as I've always got something to do. Technology has helped me through my rehabilitation and has given me great comfort and support.
I encourage older Australians to embrace the use of technology and there's support available to get started. Like me, they too can enjoy the rewards it brings.
---
A version of this article was originally published on Mamamia.com.au and is republished here with full permission.
Image by istock.com/bojan89