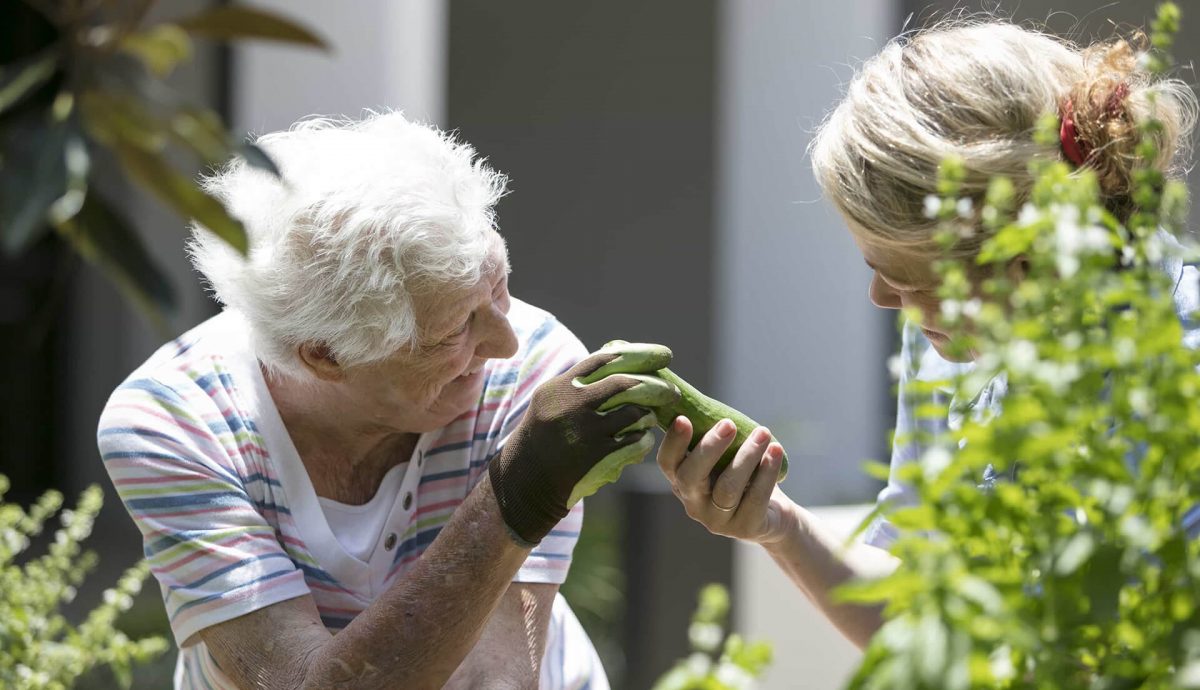 Proactive ways to support people with cognitive decline
The prevalence of Dementia is growing rapidly. Dementia currently affects three in ten people over the age of 85. It is Australia's second largest killer and a disease that at some point, through family, friends and our communities, every Australian is likely to come into contact with.
Karn Nelson, Director of Research at The Whiddon Group takes us through some insights and steps you can take to improve confidence, social skills and potentially slow cognitive decline using Cognitive Stimulation Therapy.
Cognitive Stimulation Therapy is a non-medication based treatment for people with mild to moderate dementia. Developed by dementia experts in the UK to support cognitive function, build confidence and and support memory improvement without the use of medication, Cognitive Stimulation Therapy has proven highly effective in Whiddon's Australian-first trial and effects of the therapy in large scale trials are comparable to those of the currently available dementia medications in stabilising decline¹.
Cognitive Stimulation Therapy is a structured social group therapy and benefits of the program go beyond improving memory for people with dementia.
In discussing why the therapy is so effective in building confidence, social skills and supporting people with cognitive decline, Karn Nelson shared "People with cognitive decline tend to lose confidence in social situations and withdraw. Unfortunately this makes matters worse and this self imposed withdrawal can speed up cognitive decline and exacerbate symptoms of depression".
"One of the reasons why Cognitive Stimulation Therapy works so well is that it builds confidence. Our trial proved that this improved confidence and self esteem was a lasting effect, and participants were able to take these new found skills into normal social settings".
---
Using Cognitive Stimulation Techniques to build confidence, communication skills and help improve memory:
Create a structured environment with the person you're caring for. Interact everyday with a loved one and start the interaction in the same way each time – for example, start by setting the scene with the day and date, or by talking about the news of the day.
Avoid asking direct questions as this can be intimidating for someone with dementia. Instead, share your own stories to start the conversation, talk about pictures in the paper or listen to music. Questions such as "what's your favourite food" can lead to other topics, such as travel or history. Tip: Try not to lead the conversation too much, instead encourage loved ones to express opinions or use their imagination.
Use your hands – taking up activities that involve some sort of creative expression such as crafts, gardening and cooking, have been proven to have beneficial effects on older people. These benefits include social enjoyment, increased activity, incidental exercise, and improved coordination and motor skills. These activities also take the pressure off of people with dementia to have the right answer or to fill space with small talk and often will lead to their own conversations.
Get creative – Anyone can get involved and enjoy creative activities, even if you're not 'naturally' creative. Music, singing, painting, crafts and meditation are all forms of creative expression and can have a big impact on positivity, wellbeing and happiness while creating a relaxed and open environment.
---
One of the great things about Cognitive Stimulation Therapy (CST) is its flexibility – its principles and techniques can be used outside of aged care and by families at home as a way to slow and stabilise cognitive decline and as 'exercise for the brain'.
The Australian CST Manual, used by Whiddon in our trial of the program and developed and kindly shared by the Prince of Wales Hospital, is available for everyone to access. Access the manual here. Purchase the core CST Manuals, developed by dementia experts in the UK, here.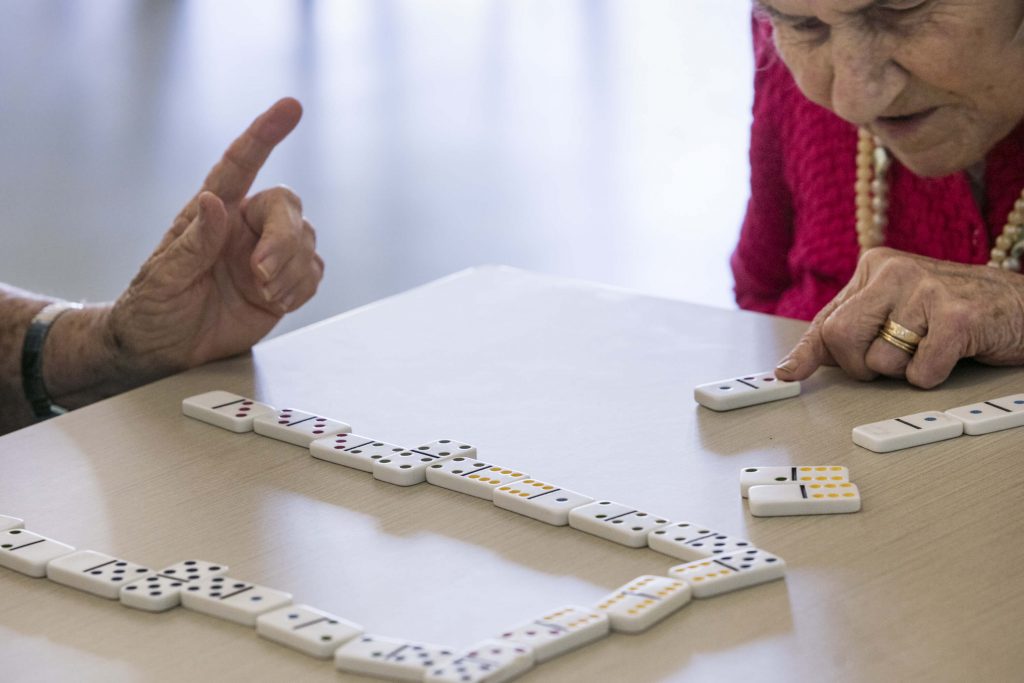 Whiddon trialled Cognitive Stimulation Therapy in 2016 and following a successful trial, introduced a version of the therapy called Chat, Stories & Tea to all of the aged care services. Chat, Stories & Tea is a social group therapy which follows the principles of Cognitive Stimulation Therapy and involves conversation and interaction around many different themes and multi-sensory stimulus. The themes range from travel, history, pop culture, music and food, where we draw on opinions, creative expression and life experience.
---
Material published on YourLife is provided for information purposes only. It is general information that may not apply to your individual needs, it is not intended as medical advice, and is not a substitute for your own doctor's medical care or advice. You assume total responsibility and risk for your use of this web site, web site-related services, and hyperlinked web sites. No oral or written information or advice given by The Whiddon Group, its agents, or its authorised representatives shall create a warranty or in any way increase the scope of this warranty. We encourage you to speak to your medical practitioner before making decisions in relation to your care or medical needs.
Source: ¹ http://www.cstdementia.com/