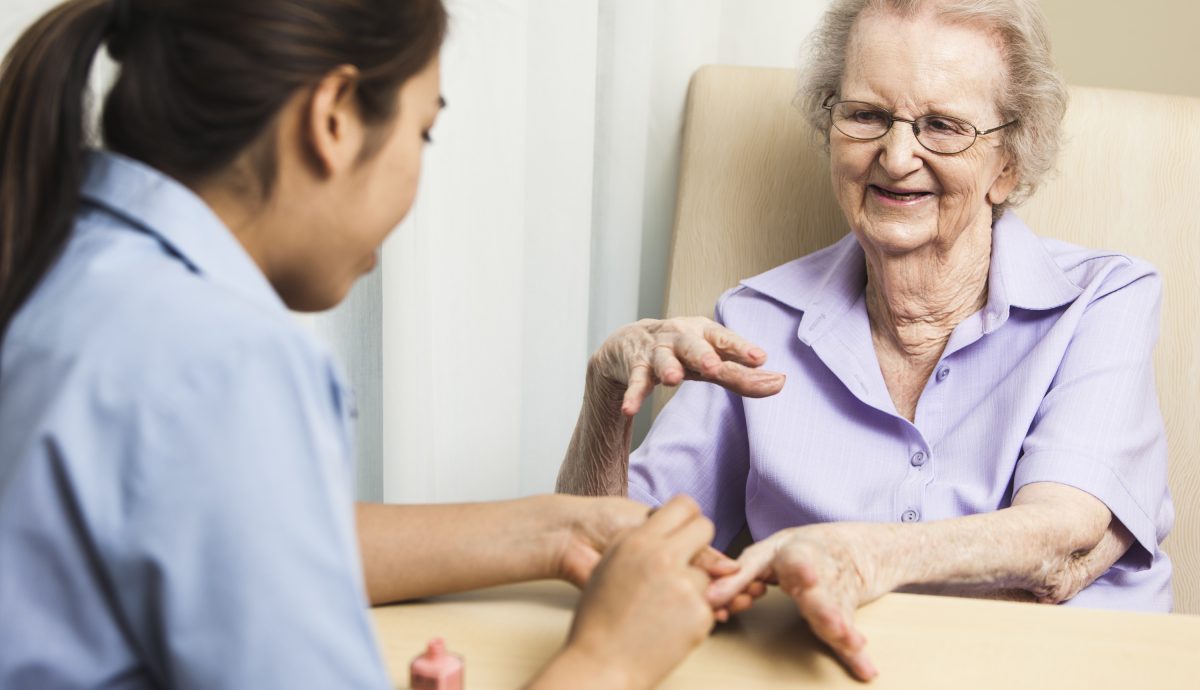 What is Care Management in Home Care?
Care Management, previously known as Case Management, is a service that supports older people living at home and receiving care services. It's particularly important s for people who are receiving services through a Home Care Package.
Care Management helps ensure that the specific health and well-being needs and goals of the person receiving care are understood, with strategies in place to achieve these needs and goals. A Care Manager, or Care Coordinator, helps develop the care plan in partnership with the client and monitors how things are going to ensure that the right strategies are in place and that the care and support provided is at the correct level.
For older people receiving Home Care services, care management is about truly getting to know the individual to ensure their needs are understood, identifying needs, goals and interests, and developing a care plan together.
"By better understanding the people we care for, we are able to better develop personalised plans that are tailored to the needs of each individual. These plans really depend on what's important to the person and range from assistance at home with domestic duties, to advocating on their behalf with health services, continuing to be involved in the community and visiting their local shops and attractions," shared Anna, a Community Care Manager.
Why is Care Management Important?
For care providers and care workers, Care Management provides the opportunity to really get to know the client and understand their needs, goals and what's really important to them.
In Home Care, clients have all sorts of different goals. Some of them are practical goals of getting the house work under control or helping with their washing on a weekly basis. For other clients, their goals are a bit more intrinsic and related to keeping in touch with their community, so they're looking for help to go out and visit the library once a week, attend their bowls days and stop by their favourite cafe for morning tea.
"These are people who are still living in their own homes, they might have been gardening and growing roses their whole life and it would be an incredible shame for this to stop because of access or mobility challenges. Having a case manager means picking these cues up, talking about the changes and what's important, and ensuring that strategies are put in place to enable that person to keep gardening and tending to their rose garden," shared Anna.
What does Care Management include and how does it work?
Care Management is a support service for clients and their carer or family. Whether this support is understanding health information or what a diagnosis means, or finding ways to ensure the client can live at home for as long as possible, a Case Manager works pro actively to meet the needs of the client. These might be changing needs due to having a cold or flu, longer term changes to aid with rehabilitation or a seasonal change like adding in extra social support around the Christmas holidays.
Care Management includes the following services:
Initial and ongoing assessments of the client's needs – health needs, social needs, support needs and general well-being needs
Ongoing monitoring of the client's progress
Education and support for the client, their carer and family members
Advocacy support around navigating the aged care and health systems, including accessing aged care services if these are not already in place
Liaising with other health and community care providers to ensure the client is receiving all required services
This post was originally published in 2017 and updated in 2020.