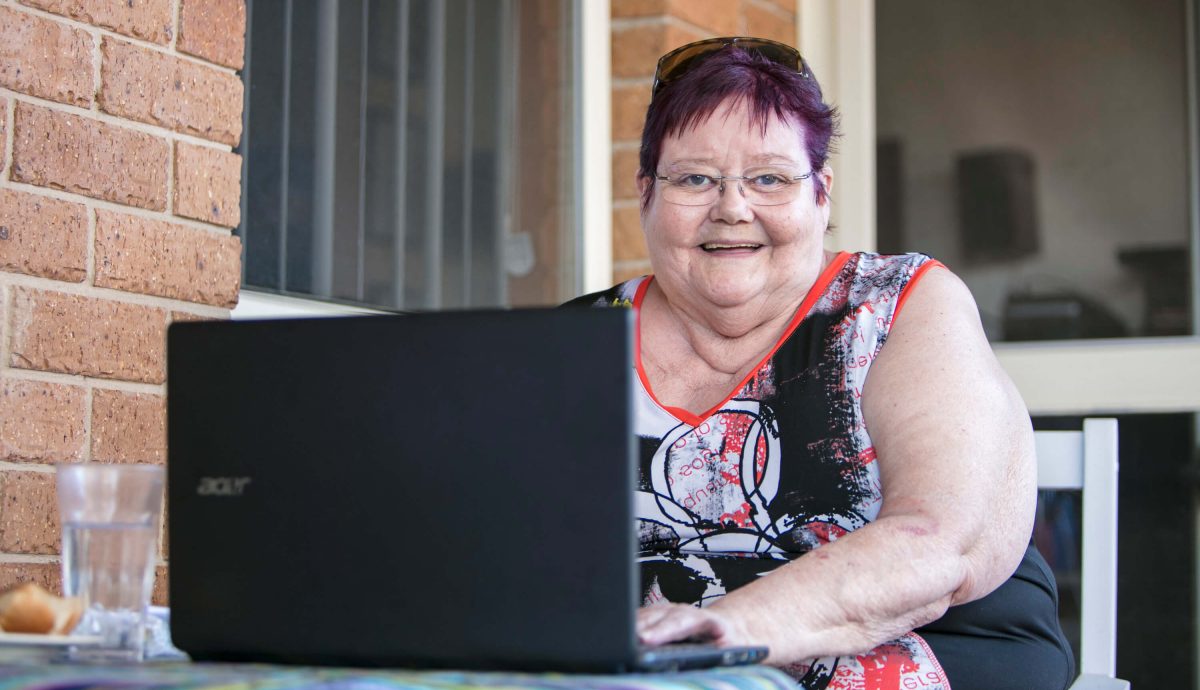 How to find an aged care home that you'll love
In most cases, and for a number of reasons, searching for and choosing a care home is a rushed journey with little to no time to shop around. I had the luxury of knowing that I needed to move into an aged care home ahead of time and I could 'window shop' to find the care home I wanted to call mine, and I am so glad that I took the time to do this.
If you, or a relative, are approaching what I'm calling 'life's horizon' – a time when living at home may soon or eventually become unsafe and difficult to manage – why not check out a few care homes now rather than later. Even if you don't need it just yet, it helped me to have time to shop around and find the right place instead of being sent to the first available home.
---
My story

When I was 64 years old, I was living alone on a farm, in rural Queensland and my health was failing. My GP had been telling me to consider living in care, but I thought I wouldn't be able to take that step until I turned 65.
My GP arranged for me to be assessed by the assessment team and it turned out that I was eligible for an aged care home. I was visited while in hospital by a community nurse who, after my assessment was completed, attempted to find appropriate accommodation for me.
I decided that I wanted to be near to family rather than staying in my current location, and as my sister lives near Port Macquarie in NSW, I began to check out homes in the area. As far as other relatives; they were spread across three states, but we kept in touch during my search through Facebook and e-mails.
I travelled down to the Mid North Coast area with a list of aged care homes that I'd found online and wanted to look at in person. I stayed with my sister and together, we visited the eight homes to get a feel for the environment, what the rooms and common areas looked and felt like, and to see if they felt right.
On my second to last visit, I found 'my home'. It was the day before I was due to go back home and even though the other homes I'd looked at were nice, none had felt just right to me yet. I put in an application at the end of my tour and visit and told the manager of the care home that I wanted to go on their waiting list. On my way home, all I could think about was how much I had liked the vibe and the environment of the home and I thought "if I don't get a call from them, I can always transfer later when a vacancy comes up".
On my way home, all I could think about was how much I had liked the vibe and the environment of the home and I thought "if I don't get a call from them, I can always transfer later when a vacancy comes up".
I was in luck because not only was I offered a place within 2 weeks, it was a place at my favourite home. I've been living at the home now for four years and love being part of this community. I've made new friends and have been part of some great programs. I'll be writing about some of this over the coming months and sharing what it's like to be a resident in a care home.
---
Chris' aged care checklist of things to look for:
[content_slider]
Room size and amenities: All rooms were surprisingly roomy, as was their ensuite. All rooms had a front door and another onto their own patio – having outdoor access was important to Chris.
Internet, TV and phone connections: access to technology was important to Chris and a lack of access would have been a deal breaker. Her home has complimentary Foxtel in every room, and in-room phone and internet connections.
Gardens and outdoor areas:Having gardens and outdoor areas that were accessible was another important feature for Chris. She was also pleasantly surprised that the home had outdoor walkways and a large central patio that were all undercover, meaning that she could be outdoors even in incliment weather.
The size of the home: are you looking for a smaller home, or a larger community with additional facilities – Chris's home accommodates 40 residents in the main home and a further 20 residents in its Dementia and Palliative Care unit and is the right size for her.
Food and menu choices: The menus at Chris' home are put together on a seasonal basis and account for individual dietary requirements, the catering team at the home also host special birthday and anniversary luncheones and theme days throughout the year. Her home also has a 'Food Focus group where residents and catering staff work together to review new menus and meal options.
The right environment: A huge part of finding the right home is about how it feels to you and whether the 'vibe' is right. Chris shared that from the day she visited the home, she could see and feel the welcoming environment and was impressed when she and her sister were offered Morning Tea and that the happy and positive behaviour of residents and staff helped her get a true feel for the home.