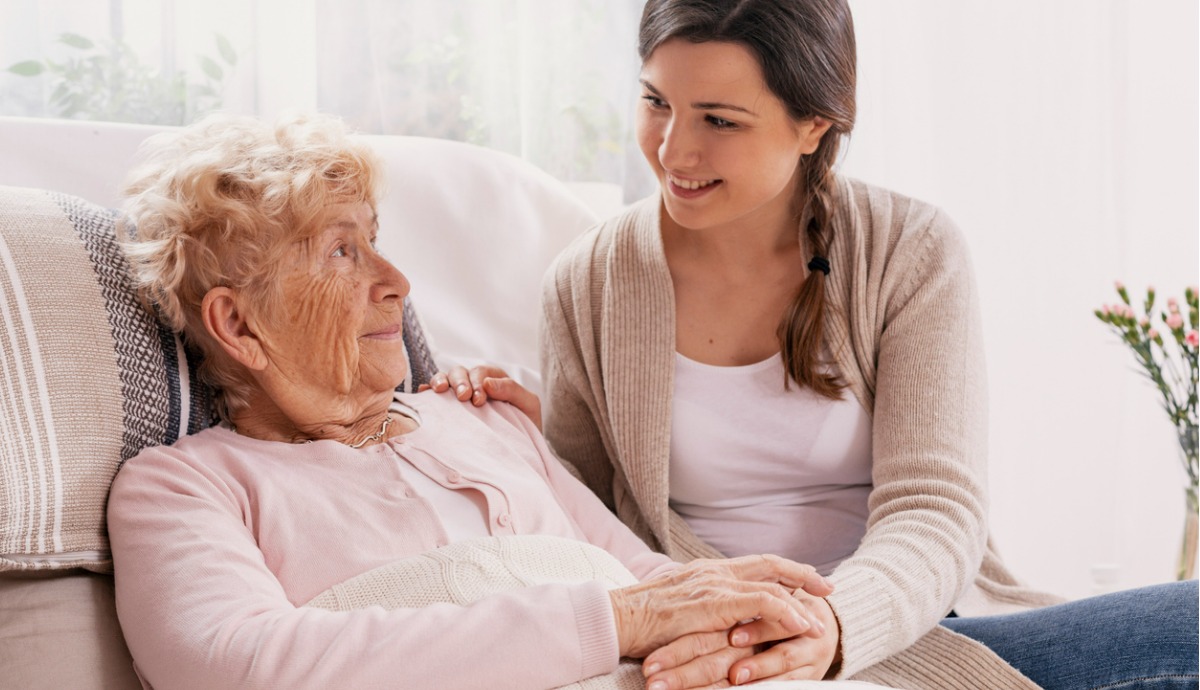 How To Avoid Caregiver Burnout & Practise Self Care
According to the Australian Bureau of Statistics, in 2018, approximately 1 in 10 Australians were family caregivers. For many of us, taking care of our own loved ones is an incredibly rewarding experience. However, there are also times when it can demand much of your physical, emotional, and mental capabilities. When providing regular assistance to an older family member, it's essential to avoid burnout and prioritise self-care. Fortunately, there are several ways that you can relieve these stresses, either through your habits or with the assistance of respite care services. By maintaining positive well-being, you will be able to continue providing the best possible care.
How To Spot Caregiver Burnout
If you're a caregiver, there are common signs to look out for when it comes to being burnt out:
Feeling constant exhaustion
Lower energy levels than normal
Getting sick more often
Neglecting your own needs
All these symptoms indicate that it may be time to focus on your health and regain balance in your life. Burnout not only affects how you navigate your own life but can have an impact on the lives of those that you care for.
Benefits of Self-Care
Practising self-care activities offers several benefits that will help avoid burnout and maintain your ability to provide effective support. These benefits include:
Enhanced Well-being: One of the immediate benefits that you may see from self-care is an overall improvement in well-being. Whether through exercise, eating better or getting enough rest, these activities and habits allow caregivers to keep themselves feeling recharged.
Improved Mental Health: Besides physical well-being, self-care has a major impact on mental health, helping to reduce feelings such as anxiety, depression and stress that may emerge as you approach burnout. Being able to take breaks and pursuing personal activities that bring joy can all contribute to a more positive mental state.
Increased Resilience: Regular self-care also helps to build your resilience over time, ensuring that you'll be able to manage challenging situations and continue staying positive in the face of setbacks.
Tips For Practising Self-Care
There is a variety of practical and straightforward strategies that caregivers can incorporate into their daily lives.
Prioritising Your Own Needs
One of the first things to remember is that self-care is not selfish. It's an essential part of caregiving and should be prioritised alongside the needs of your loved one. Setting boundaries and communicating with family about your limits will go a long way in preventing feeling overwhelmed.
Ask For Support
Don't hesitate to contact friends, family, and support groups. Talking and connecting with others who understand your situation can provide valuable emotional support and advice. Speaking with your family about spreading responsibilities can also help reduce stress and free up time for yourself.
Take Regular Breaks
It's essential to take regular breaks from your caregiving duties. Making time for your hobbies and interests is vital to retaining your sense of self and can help maintain a sense of fulfilment when returning to your responsibilities. Many aged care providers even provide short-term care options, supporting carers who may have difficulties finding a space to take a break.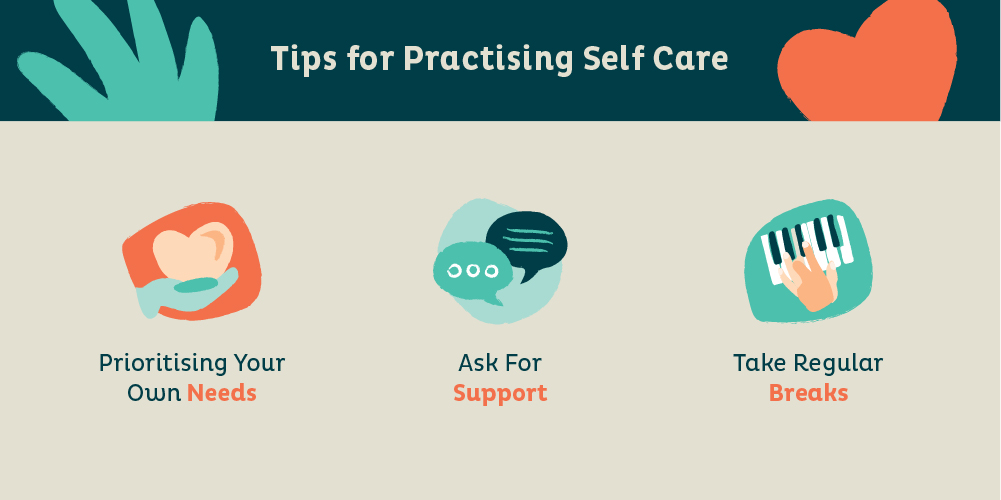 Whiddon's Respite Care Services
As an award-winning aged care provider, we understand the dedication it takes to provide the best possible care for your loved ones. That's why our range of services includes respite care for older people in their homes or one of our residential aged care facilities. This short-term care can be used for several reasons, and our options can be easily customised to suit your needs. At Whiddon, you can have the peace of mind that family members will experience professional services from our dedicated care teams, giving you the freedom to take a break. Contact us today for further information on aged care options near you.