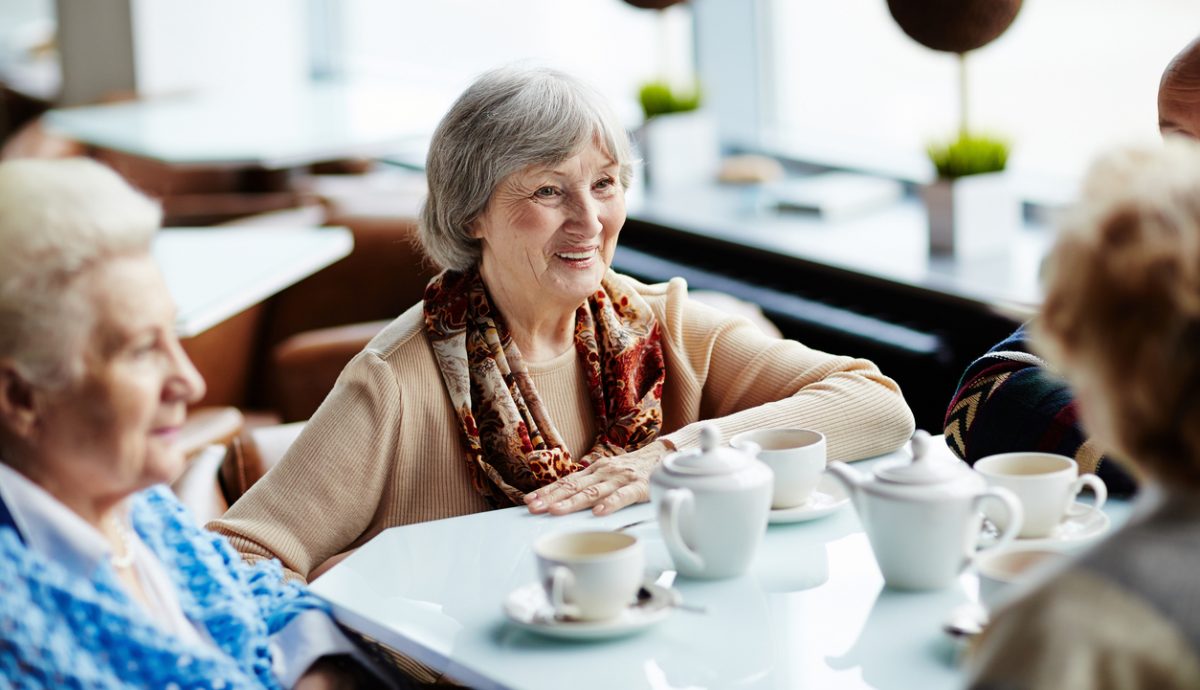 Getting the most from your Home Care Package funding
Home Care Packages are funded by the Australian Government to help older Australians continue living at home safely and independently.
The funding that the consumer receives through their Home Care Package can be spent on a wide range of nursing services, care services, social, support and well-being services, as well as on some types of equipment and home modification, to enable them to live safely and well at home.
Because everyone has different needs and goals, the way Home Care funding is spent changes from person to person – it's important that your care plan is individualised and supports you to achieve your well-being goals. Equally, what helps one person live independently and well at home may not work for another.
This article is here to provide guidance and examples of what your Home Care Package can be used to pay for to help you get the most from your funding.
What is a Home Care Package?
A Home Care Package is a government-subsidised program that supports older people to continue living at home with assistance. Community Care services can be provided and paid for with a Home Care Package.
There are four levels of Home Care Package to meet different care and support needs – from level 1 to level 4 – and the level you are approved at is based on the outcome of your Aged Care Assessment. Each Home Care Package level receives a set amount of funding from the government that can be used to pay for care and support services.
To access aged care services through a Home Care Package you need to have been assessed and assigned a package through MyAgedCare.
What can I use my Home Care Package funding to pay for?
Some consumers may use some of their funds for equipment or for modifications to their home to enable them to stay at home (like adding a ramp to access the home), others might use all of their funds on care services.
Equipment and modification requests are always reviewed by both your provider and other health professionals, like your GP, physiotherapist or similar, to ensure that the outcome will support your goals.
For some consumers, the biggest impact on well-being has been achieved through enabling them to continue doing what they love, or staying connected to their local area and community. It's important that whatever the identified solution is, it is developed in partnership between the consumer and care provider and it meets the identified needs that are documented in the care plan.
Ernie's story – using a Home Care Package to stay connected
Ernie lives independently at home and is supported by a Home Care Package. He's normally fairly active but his Care Coordinator, Rebecca, noticed that he'd been staying home at lot and wasn't accessing his community or going out to the shops like he used to. This was causing Ernie to feel dependent and meant that he wasn't participating in his usual social activities that he loves.
Rebecca and Ernie talked about what being independent meant to Ernie and when she discovered that the cause of his withdrawal was that his mobility scooter was very old, unreliable and kept breaking down, Rebecca started looking at solutions. Being able to get around independently is a key factor for Ernie to continue living at home so, through his Home Care Package, Rebecca was able to organise for a new scooter.
Ernie can now get out and about once again, without having to rely on anyone for transport or assistance – he's an independent person and having the confidence and means to support himself has made a world of difference to Ernie!
Did you know these services can be provided under a Home Care Package?
pet care – from helping take your furry friends to the vet or groomer, to supporting you to care for and walk them regularly.
cooking meals together, or learning new recipes
attending exercise classes at a gym or aquatic centre with a care worker there to support you
visiting favourite places, the beach, a park or place of significance on a day trip
going to the library or cinema together
having a care worker spend time in the garden with you so that you can continue to enjoy a favourite past time safely
What can't I use my Home Care Package funding to pay for?
While there are a few grey areas of what can and can't be covered under your Home Care Funding, there are clear guidelines that exclude the following things from being paid for:
day to day bills, like your utilities or groceries
your rent or mortgage costs
the cost of holidays
entertainment and gambling
things that are already covered by Medicare or Pharmaceutical Benefits
programs already subsidised by the Australian Government.