Understanding Aged Care
Are you thinking about aged care, but don't know where to start?
We're here to help you find the care solution that's right for you.
By understanding your current situation, needs and goals, our team will help you understand the types of care available and what they mean and support you along the way.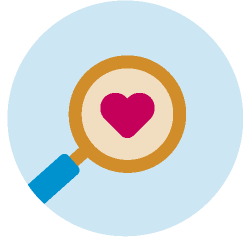 We're here to help you:
Know where to start and what the aged care process involves
Discover the range of aged care services available
Find the right care solution for you or your family
Access and understand MyAgedCare, including getting started with an Aged Care Assessment
Understand the cost of aged care and your options
Our team are available from 8.30am to 7pm, Monday to Friday.
This support service is free of charge, available to everyone and ensures that you're informed and empowered to make these important decisions about care.