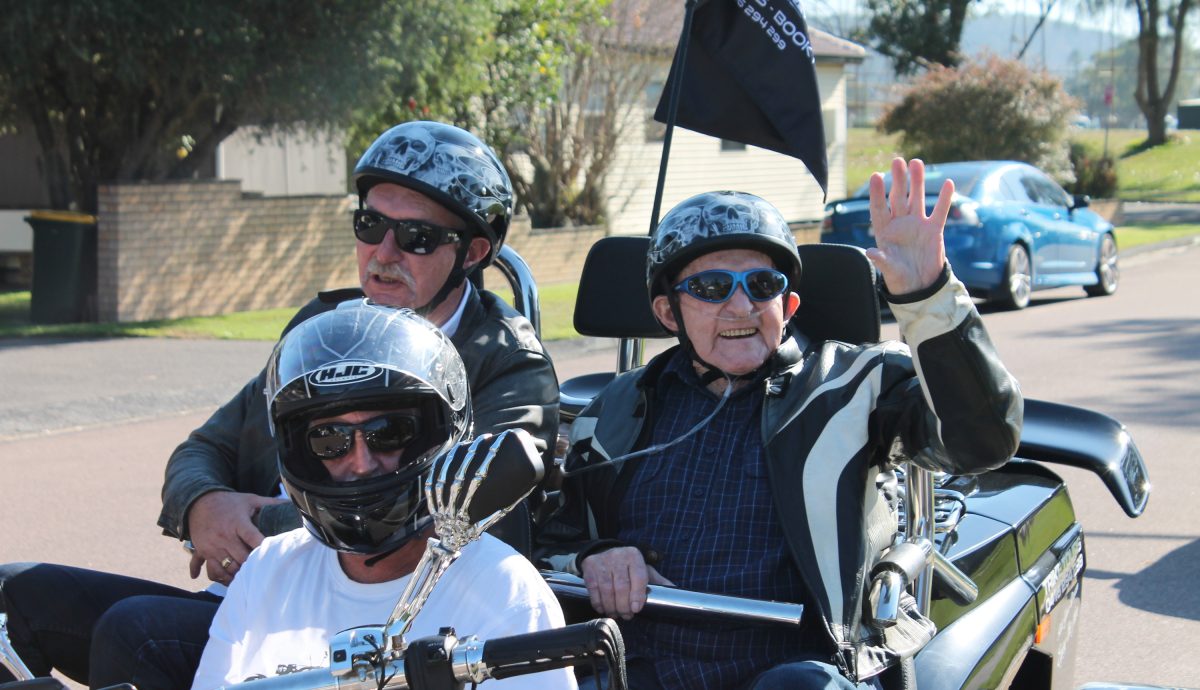 Keith's Born to Be Wild Best Week
For 91 year old Keith, hitting the highway on a motor bike with the wind in his hair is a life experience the aged care resident had been wanting to relive for quite some time.
Thanks to a program called Best Week offered by his aged care provider, the fun-loving bike enthusiast was able to once again, experience the familiar feeling of cruising along the highway on a motorbike, as he enjoyed a ride around his hometown of Lake Macquarie, NSW.
From the age of 17, Keith would travel to and from work on his Bantam BSA bike, which remained the main form of transport for Keith and his wife when they started a family.
They later purchased a car, but Keith's love of bikes has always stayed with him, along with the special memories of motorbikes that he had created together with his family.
Keith's amazing aged care experience
Keith's aged care home in Belmont arranged for Keith's son to be his side to share every moment of the dream ride. After cruising around for a while and visiting some familiar spots, Keith and his son decided to stop in at the local pub to enjoy an icy cold beer and share some special memories.
For Keith, the experience was even better than he had expected and as he took his helmet off when they got back home, he described it as an experience that he will never forget.
Best week and relationship-based care
Through relationship based care, a dedicated buddy truly gets to know residents at the aged care home well. For Keith, this is Kristin, who had arranged the special day for Keith They share a meaningful and deep relationship that is very special to them both. By getting to know Keith well, Kristin could tailor an experience that he never would have thought was possible in aged care.
Watch along and join Keith on the ride of his life!