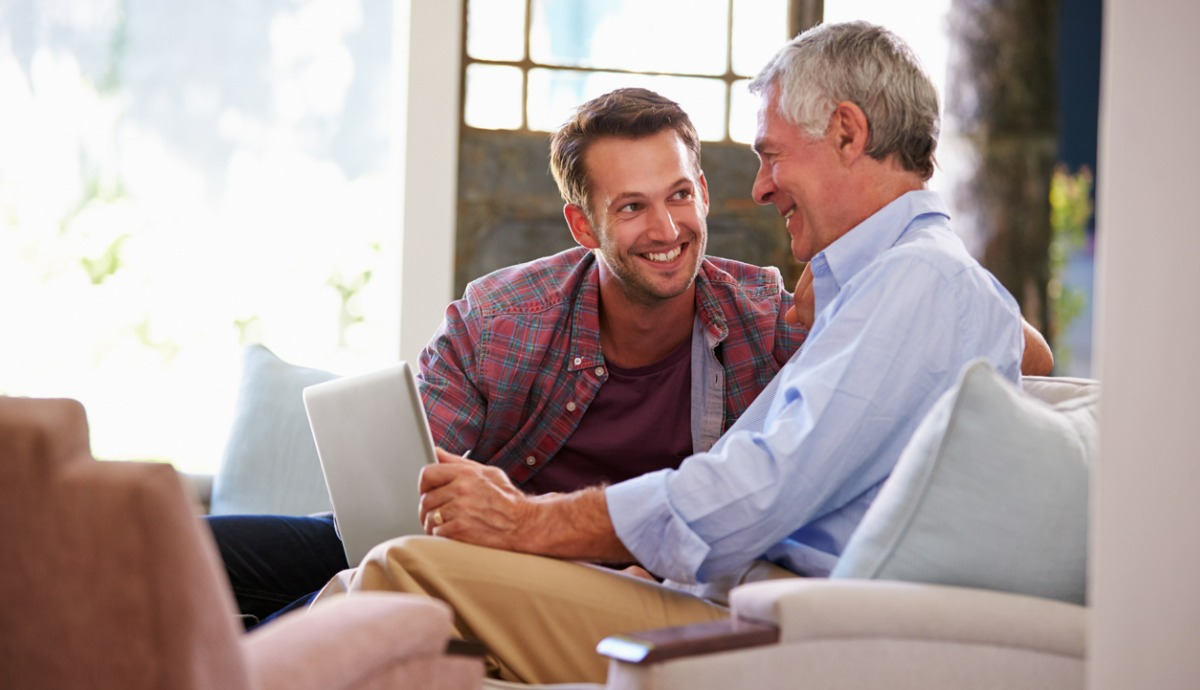 When's The Right Time To Talk About Aged Care?
Planning for aged care is a forward-thinking move, signifying not just foresight but also care and consideration. It's a decision that may not necessarily need to be made immediately, however, is ideal to have an option in place if – and when – the time is right. Moving into an aged care home should allow your loved one to continue enjoying the things they love, while also finding ways to make new and wonderful memories. Discussing aged care ensures your loved ones' continued quality of life and cherished connections.
The Signs It's Time To Start Talking
Recognising when to broach the subject of aged care isn't always simple. There are different indicators that you may notice which may spark the conversation with your loved one:
Physical indicators may include increased frailty frequent falls, or a decline in self-care ability.
Emotional signs might be subtler, like social withdrawal, mood changes, or increased anxiety about managing daily living.
Cognitive changes can also be a strong indicator. Perhaps you've noticed your loved one forgets to take their medication, struggles with finances, or begins forgetting familiar faces or routines. These aren't just casual forgetfulness; they might be signals that extra support is needed.
Home maintenance is becoming overwhelming, or there's a concern about living alone from a safety perspective.
These signs suggest it might be the right moment to gently introduce the topic of aged care support.
The Benefits Of Early Planning
There's wisdom in the saying, "The early bird catches the worm." Early planning for aged care can prevent rushed decisions during moments of crisis, reducing stress and anxiety. It allows for a more comprehensive exploration of options, from home and community care to residential aged care and ensures that financial, emotional, and practical aspects are all taken into account. Plus, early planning empowers our loved ones, involving them in decisions about their future and ensuring their wishes are heard and respected.
How To Initiate The Conversation
But how do you get the conversation started? Starting the conversation requires empathy and tact. Choose a quiet, comfortable environment, and let your loved one know you're discussing this out of care and concern. Use open-ended questions to encourage their input and express your feelings using "I" statements to prevent them from feeling cornered. Be prepared for resistance, and if the conversation gets tense, it's okay to revisit it another time.
Addressing Common Concerns
It's natural for concerns to arise. Fears of losing independence or being a burden are common. Address these empathetically, emphasising that seeking support can enhance, not hinder, their independence. Reassure them that considering aged care is about ensuring their comfort and safety, not relinquishing control. It's about continuing to live a rich, connected life, just with a bit more support. It's also important to ensure they know they will be part of the journey to finding an appropriate care home to ensure they are happy, comfortable and safe.
Where To Find Support
Thankfully, no one has to navigate these waters alone. My Aged Care is a fantastic resource, providing information on a range of services. And then there's Whiddon, an award-winning aged care provider with over 75 years of experience.
We are passionate about life enrichment and maintaining connections. Standing at the forefront of innovative care, we offer everything from residential care homes to community care services across NSW and South East QLD. The award-winning MyLife model of care encompasses the relationship-based care approach, working with residents and clients – and their families – to ensure their needs are always being met.
Whiddon are often partnering with universities, to ensure programs are steeped in the latest research, all aimed at promoting quality of life and joy in ageing. Discussing aged care may never be easy, but it's a conversation worth having. With the right support, ageing can be a chapter of life not just to endure but to enjoy. It's about living safely and happily, with the freedom to laugh, live, and connect. At Whiddon, you're not just a resident or a client; you're part of a community.
So, when's the right time to talk about aged care? The time is now.
Every moment we have is precious, and everyone deserves to live their best life, at every stage of life. Get in touch with our friendly team today.