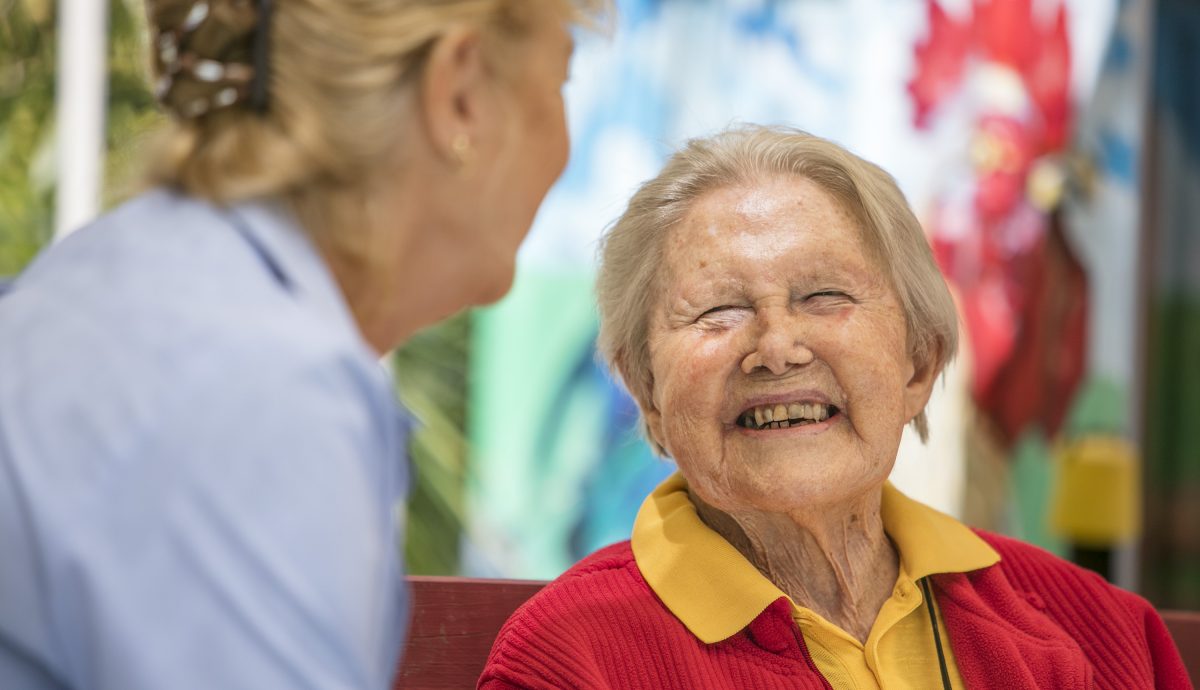 Tackling loneliness and social isolation for older Australians
As we age, it is natural that our routines and lifestyles change. For various reasons, including health and social causes, it may become necessary to reduce certain activities that we've done our entire lives, like driving or even living alone. For older people, both living at home and in aged care, it is important to ensure these changes to their lives do not lead to feelings of loneliness.
Research has shown that loneliness has a very real effect on our physical and mental health. Clear links have been made between loneliness and depression, development of dementia and having similar health impacts to obesity, alcoholism and smoking 15 cigarettes a day. 
Loneliness and social isolation in aged care
In aged care homes, family engagement and visitor levels vary greatly and are dependent on a number of different factors.
Tackling social isolation and loneliness has been a key area of focus for aged care provider Whiddon for several years  and they have developed a relationship-based care approach as part of their well-being based model of care.
Recent research around patterns of social connection in aged care confirms that the institutional nature of aged care means that relationships don't form within these environments in the same way that they would in the community. It suggests that residents need more support to form meaningful social connections in residential aged care.
Loneliness isn't always about how many visitors you do or don't have, and is a very individual experience. At Whiddon, the dedicated care teams spend a great deal of time understanding what makes each resident tick, their personal history, interests and desires. The information is then used to tailor activities to the individual, improve daily social interactions, assist with forming friendships with other residents, and achieving a highly-personalised level of care.
Tips to reduce loneliness for older people at home:
For families with older relatives at home or in aged care, there are various ways you can help reduce feelings of loneliness:
Family engagement:

Grandchildren or young relatives can engage in regular conversation with their older relative to learn more about their life. People are often amazed when they hear their parent's story through someone else's eyes.

Revisit beloved music or films:

Playing music your relative loved when they were younger, or some of their favourite films, can fuel feelings of nostalgia and familiarity that bring comfort. Something as simple as this can greatly enhance the interaction with your relative.

Introduce new activities that encourage communication:

Whiddon's Chat, Stories and Tea program (based on Cognitive Stimulation Therapy) provides bonding sessions with others in a fun and failure-free activity that particularly helps to build the self-confidence of people with dementia.

Research community activities your relative can get involved in:

Some residents enjoy interacting with children coming in from local communities on a regular basis to sing together in choirs or participate in creative projects together. If your relative is living at home maybe they would enjoy volunteering for a local charity a few hours each week.

Encourage the use of technology:

Being able to Skype with remote family or chat regularly on social media can greatly reduce feelings of loneliness. If your relative is unfamiliar with technology, take some time to teach them basic skills so they can communicate with family members whenever they desire.

Ensure transportation is available:

Whether your relative lives at home or in an aged care home, it is important for them to still have frequent access to their community. Whether that means taking them out for coffee or on a shopping trip, or seeing that they take advantage of transportation at their aged care home, regular trips can greatly enhance social interactions.

Introduce animals to their environment:

From taking your dog when you next visit your relative to pet therapy programs in aged care homes, research has shown that spending time with animals can help to combat loneliness in older people.
Find out about the range of social, wellbeing and creative ageing programs available through Whiddon today.