Aged care book club inspires friendships and shared passions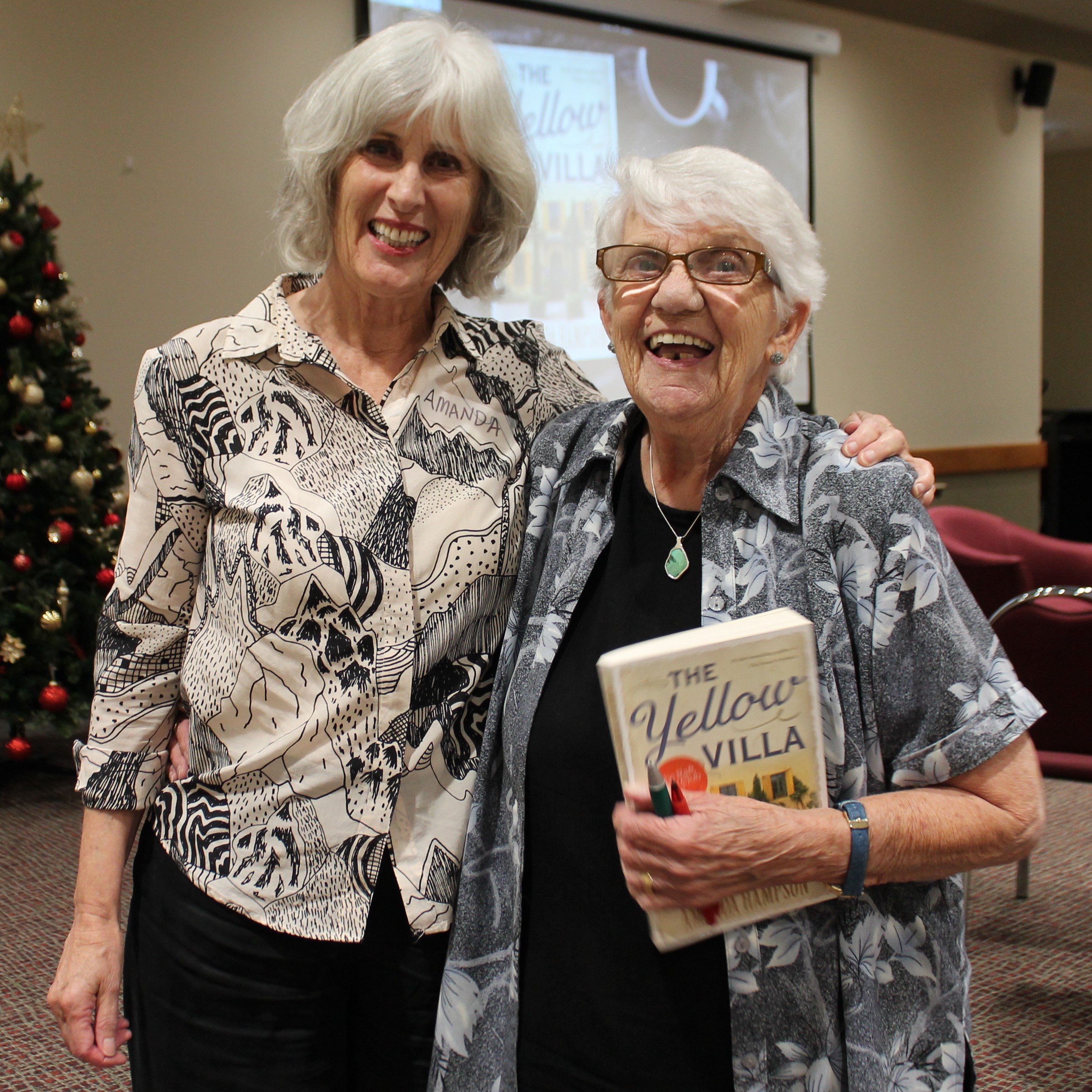 Date: 10 December 2018
Whiddon Easton Park, an aged care home in Glenfield, in Sydney's south-west, partnered with Penguin Random House to bring a very special book club event to residents who enjoy a shared love of reading and stories.
Leading up to the event, 18 residents were busy reading The Yellow Villa by Sydney-based author Amanda Hampson, which was generously gifted to them by Penguin Random House.
About the Aged Care Book Club
Karn Nelson, Whiddon's Executive General Manager Strategy and Innovation, said the delightful program provides an important opportunity for residents to share their passion for reading and develop new relationships based on common interests.
"We are thrilled to participate in Penguin Random House's book club initiative. Many of our residents are avid readers but read in isolation and never get the chance to share their views or discuss books with others, or speak to an author.
"This program will give them a much needed opportunity to feel involved in what the rest of the world is up to, and to form new friendships through this wonderful shared interest. We are hoping that the book club will become an established and ongoing activity for our residents, and thank Penguin Random House for their generosity and inspiration," Ms Nelson said.
"As a company we are always looking for ways to share our passion for reading and give back to our local communities. We are therefore thrilled to be partnering with Whiddon to launch our inaugural roaming book club and look forward to hearing the residents' thoughts on The Yellow Villa!" said Chloe Davies, Penguin Random House.
Amanda Hampson joined residents at the book club event to chat about her superbly crafted new domestic drama about two couples doing their best to make a small village in South-West France their home. Residents shared their views on the characters in the book and spoke of their own life experiences. They also loved hearing about Amanda's journey to becoming an author.
Easton Park Resident Mary said "I love to read. Chatting about the book together makes the story come alive. It was a wonderful and enjoyable morning."
Amanda Hampson is the bestselling author of The Olive Sisters and The French Perfumer. The Yellow Villa was published in April this year and is an entertaining human story full of surprising twists.