National catering awards for Whiddon teams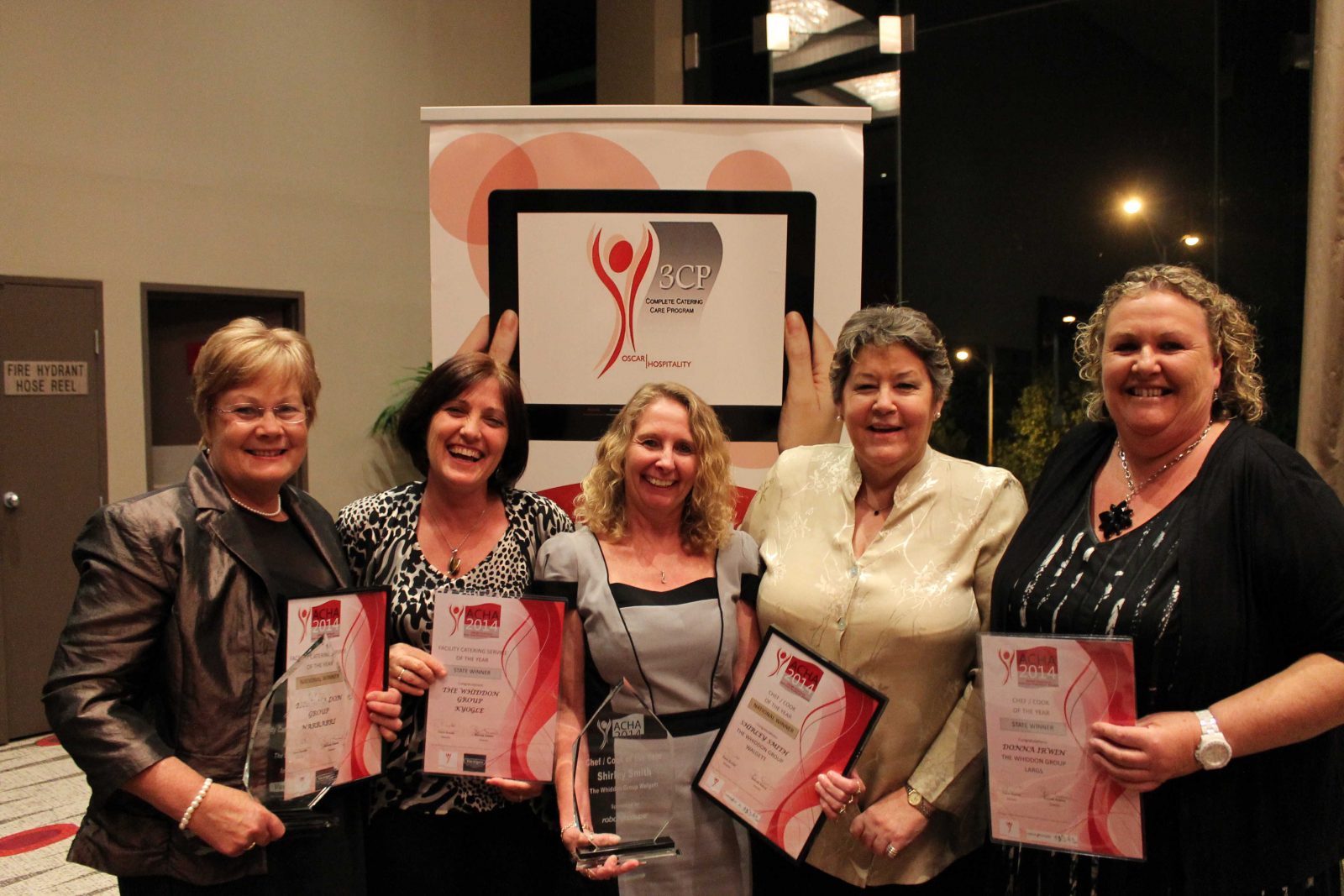 Date: 11 November 2014
Whiddon received two national awards at this year's Aged Care Hospitality Awards Gala Dinner in Melbourne last Friday. Narrabri was named 'Facility Catering Service of the Year', while Walgett's Shirley Smith took home the prize for 'Cook of the Year'.
Shirley received her award for her positive attitude, dedication to providing quality food that is always well presented, and going that extra mile to support her colleagues and Walgett's residents. Receiving the award in front of 140 guests, Shirley spoke of her deep love for her job and thanked Whiddon's Food and Beverage Manager, Maryanne Kerin, and Whiddon's Walgett Director Care Services, Jane Wilson, for giving her the opportunity to excel in the job. 'It was a great night and I was really happy to be there. I was a bit shocked to win but very flattered,' said Shirley.
Narrabri Director Care Services Maree Taylor was delighted to accept her team's and said it recognised their hard work and dedication in meeting the needs of individual residents. 'It is an honour and a privilege for us to receive this award. The team was absolutely thrilled and a little surprised to be recognised in this way, but they are very deserving for all the effort they put into providing the very best service to our residents. We'd also like to thank Whiddon for the importance it places on delivering quality catering services and Whiddon's Food and Beverage Manager Maryanne Kerin for her guidance in helping us develop our catering program,' she said.
Maree and Shirley were joined by Whiddon Food and Beverage Manager, Maryanne Kerin, as well as state 'Cook of the Year' winner Donna Irwin from Largs and Kyogle's Kathy Gibson, who received a state 'Facility Catering Service of the Year' Award on behalf of her team. 'It was a really fun night,' Ms Gibson said. 'It would have been nice to win the national award, but it isn't so bad losing to one of our own. Being named one of the best aged care catering services in the state is a great honour and I'm very pleased that our teams are receiving the credit they deserve.'