Cognitive Stimulation Therapy trial shows positive benefits for dementia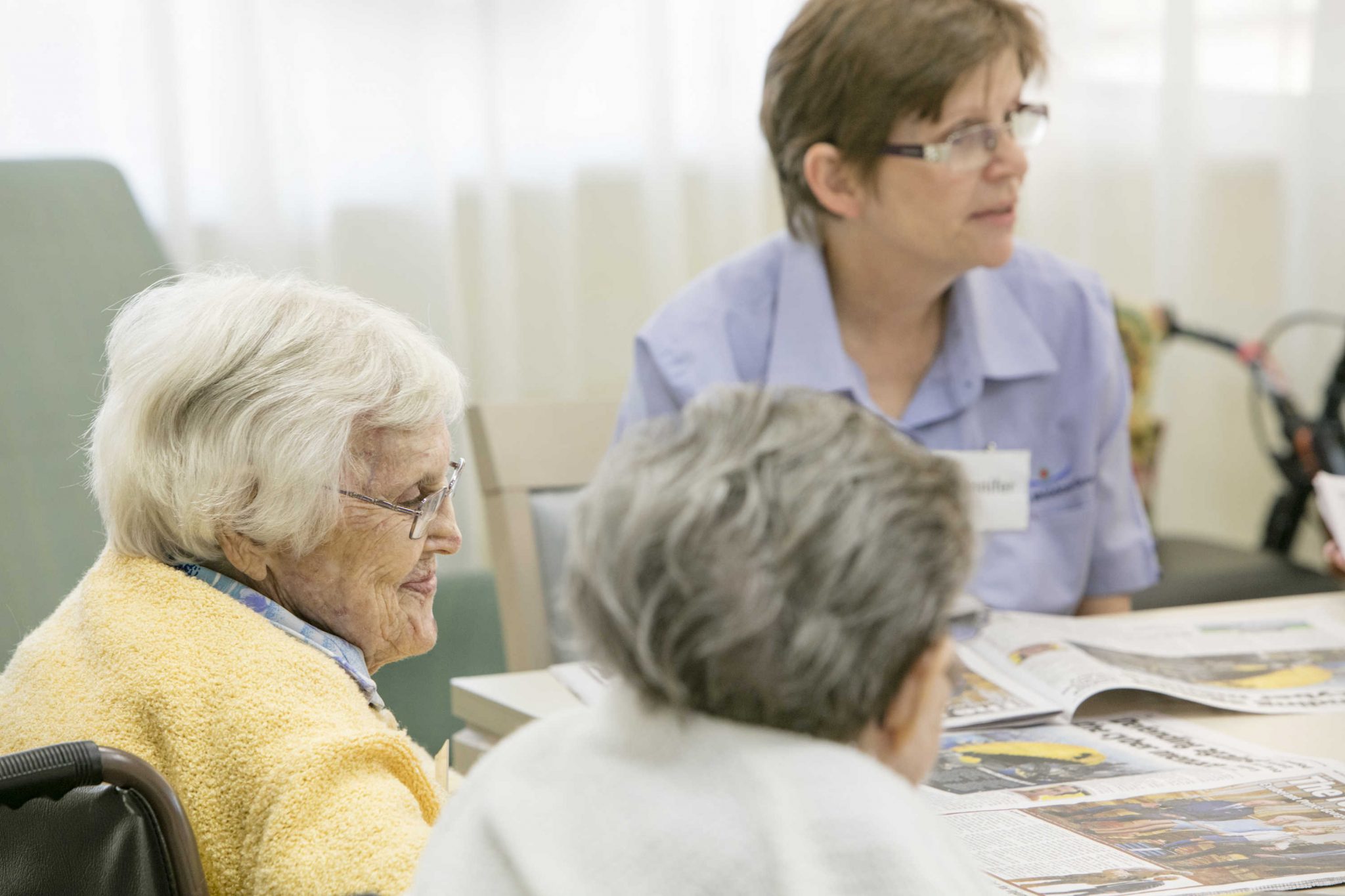 Date: 10 July 2016
Cognitive Stimulation Therapy (CST) is a revolutionary, non-medication based program based on regular and structured social groups that is proving to be as effective as medication in slowing and stabilising cognitive decline. In addition to its success as a drug-free approach, CST has significant secondary benefits, resulting in a positive effect on participants' quality of life, wellbeing, communication, self-confidence and social interaction.
With around 70% to 80% of residents and older people living in the community receiving aged care services having some level of dementia, aged care specialists The Whiddon Group, are always seeking new and innovative ways to improve the wellbeing of people living with care needs and relieve the behavioural and psychological symptoms in their residents and clients. CST runs as a structured social group based program for individuals with mild to moderate dementia. The program runs over several months, where participants are actively engaged through different themes, stimulus and sensory materials.
Whiddon learnt about the success of CST in the UK and decided to trial the program. Developed by a group of dementia experts led by clinical psychologist Aimee Spector, PhD, of University College London (UCL) in England, CST seeks to delay the onset of dementia through an alternative drug-free treatment. While CST is well established in the UK, this is the first occasion where it has been trialled in Australian residential and community care services located in regional, rural and remote New South Wales. A huge 52% of participants in Whiddon's trial evidenced a significant positive effect on their level of cognitive impairment, with some even improving enough to put them in the normal range of cognitive function.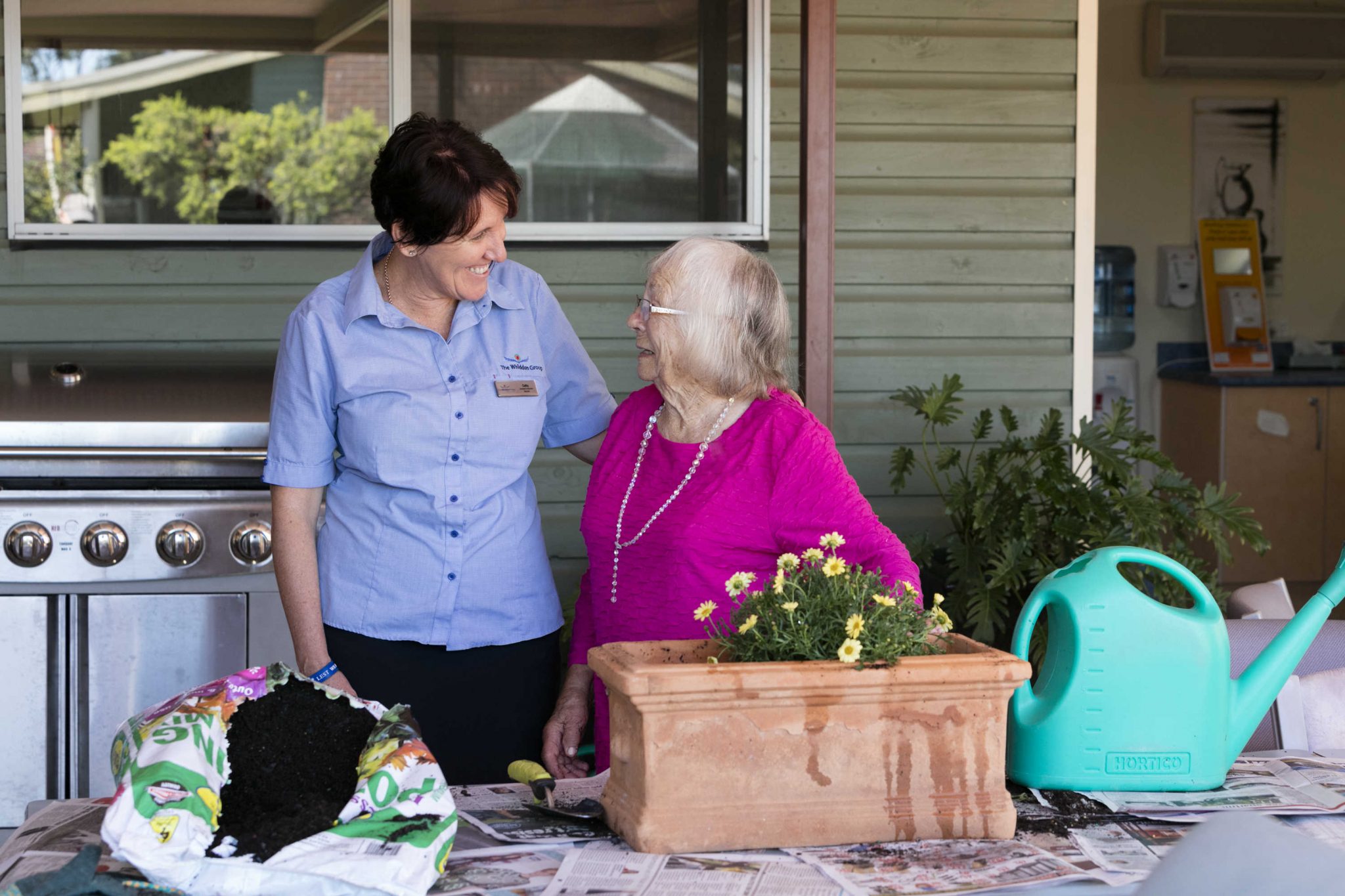 "People with dementia can lose confidence very quickly and this can mean that they withdraw and avoid social contact. This can make their symptoms worse as well as put them at risk of developing depression. Chat, Stories and Tea, which is based on Cognitive Stimulation Therapy principles, is a great example of a group based therapy that helps keep participants stimulated, experiencing fun in a social context, and build their confidence again in a  supportive and failure free environment. For some individuals this can have an astonishingly positive effect on their cognitive status," said Whiddon's Executive General Manager, Strategy & Research, Karn Nelson.
Whiddon have announced that, based on the success of their Cognitive Stimulation Therapy (CST) Trial in 2015, the not-for-profit aged care provider will offer their own version of the program, Chat, Stories & Tea, across their care services by the end of 2016. Chat, Stories & Tea is Whiddon's own program and is based on CST therapy and maintains the therapy's principles and group structure. Whiddon have tailored the program to suit the organisation's aged care environment, residents and community care clients.
Find out more about Cognitive Stimulation Therapy at Whiddon here.
About Dementia
Dementia is a condition that affects the lives of a huge number of Australian families. In 2015, over 340,000 Australians had dementia and this figure is estimated to reach 900,000 by 2050. Currently, 3 in 10 people over the age of 85 and almost one in ten over 65 have dementia. Dementia is an affliction that at some point, either through family or friends, every Australian is likely to come into contact with and it is the second leading cause of death in Australia.
*Statistics provided by Alzheimer's Australia.
Visit Alzheimer's Australia's website to learn and understand more about dementia