An Egg-cellent award for our HenPower program!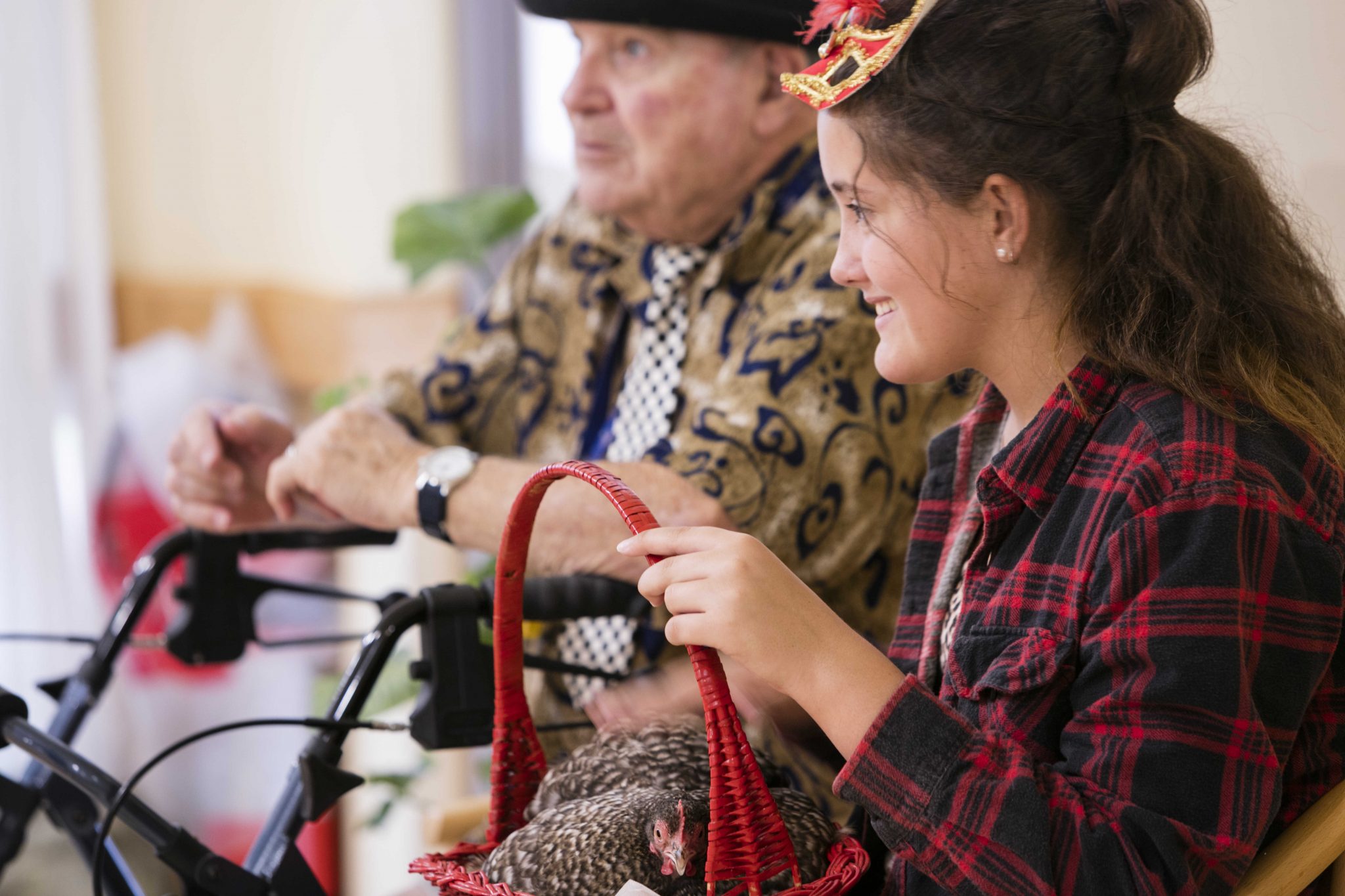 Date: 31 August 2016
Whiddon are delighted to share the egg-cellent news that our trial of the HenPower Program in residential aged care homes has been awarded a 2016 Better Practice Award. 
HenPower is a healthy ageing program that uses creative ageing, chooks and pet therapy to help older people living in aged care homes stay socially connected. HenPower was developed by Equal Arts in the UK and Whiddon are the first provider to trial and run the program here in Australia.
The program was trialed over a 6 month period at four of Whiddon's aged care homes in regional, rural and remote NSW as a program that improves quality of life for residents by combatting social isolation and loneliness and underpinning relationship based care. We enabled our homes, residents, families, staff and volunteers to co-design HenPower in their homes to suit their needs and interests, and this created three different adaptations of the HenPower program, all providing a number of considerable benefits to residents and the care home environment.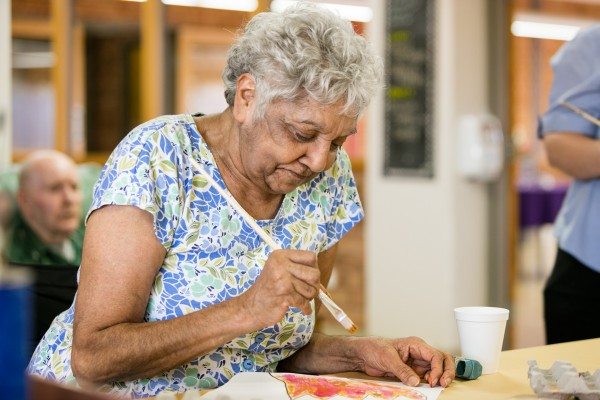 The results from the trial also demonstrated that HenPower was very effective at bringing people together socially, providing opportunities to create new friendships, and that residents experienced a greater sense of purpose and responsibility from caring for the hens. Residents who participated in the HenPower program trial also experienced a number of physical and mental wellbeing benefits, from incidental exercise and spending more time outdoors, to positive emotional releases that came from stroking the chooks.
"We are so delighted to win a Better Practice award for implementing the HenPower program. HenPower has made a huge difference to our residents' lives, strengthening daily relationships between staff and residents, our internal communities and links with our external communities," shared Whiddon's Executive General Manager Strategy & Research (and Henthusiast), Karn Nelson.
New social routines, more outlets for creative expression and activities, opportunities to collaborate with school children, local artists and community groups on varying HenPower related projects, both creative and otherwise, have brought new life and energy to the homes that trialled the program. We are rolling it out across all Whiddon homes now across regional, rural and remote NSW, so everyone can enjoy it".
HenPower is currently running at Whiddon's Casino, Bourke, Maclean, Wingham, Kelso, Easton Park and Narrabri homes and is coming soon to Kyogle, Narrabri, Laurieton, Wee Waa, Walgett and Temora.