Ten trucks packed with hay to deliver drought relief assistance to Whiddon communities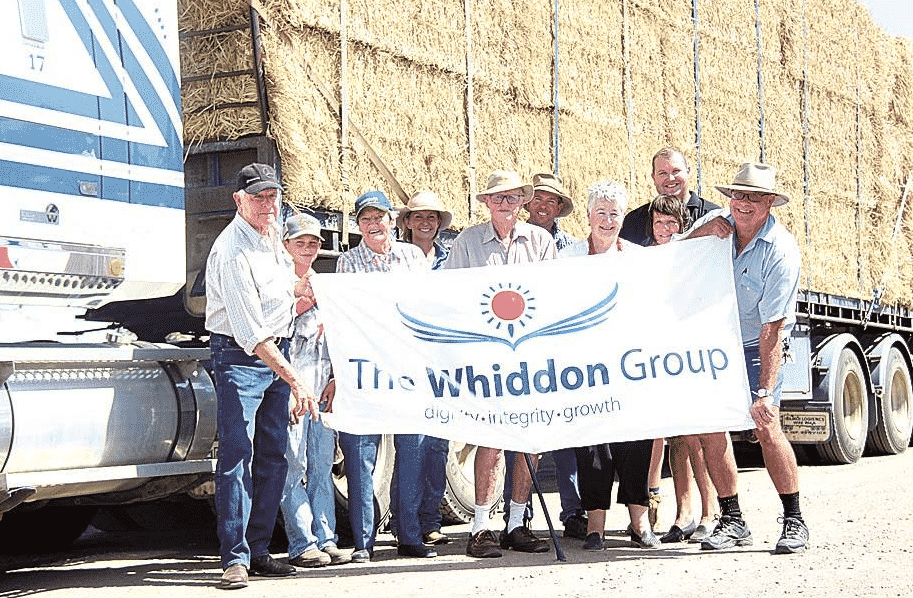 Date: 17 October 2018
Whiddon has donated $100K to Rural Aid to assist a number of communities impacted by drought in regional, rural and remote NSW.
Whiddon CEO, Chris Mamarelis said that Whiddon has a long and proud history of supporting their local communities, and that as a community oriented organisation, it is essential that Whiddon contributes to the drought relief efforts, which will be facilitated through Rural Aid's Buy a Bale campaign.
"As an aged care provider located primarily in regional, rural and remote areas in NSW and QLD, we are often at the heart of our communities and have been proudly supporting and actively investing back in them for 70 years. It has been devastating to see the impact of the drought on these, and other communities."
"Whiddon has many employees and residents whose families still reside on rural properties and are dependent on working the land. As such, it is vitally important that we do what we can as an organisation, to support the drought relief effort."
"Many of our services have been raising funds over the past few months to assist communities impacted by drought, however we wanted to extend this support and provide greater assistance with the immense challenges they currently face."
"Whiddon's donation will provide for ten large trucks packed with hay bales to head out to locations around Bathurst, Narrabri, Walgett, Wee Waa, Wollondilly and the Hunter region. These are areas that we are proud to be a part of, or located close to, and are needing help. Being able to support these communities and the people that live in them, including our staff and families, is something that is incredibly important to us," Mr Mamarelis said.
"The donation will provide welcome relief to farmers and communities doing it tough as a result of drought conditions and we are very pleased to provide this assistance on behalf of our residents, clients, employees and families."
The Whiddon Group will provide support through Rural Aid's Buy a Bale program to the following areas:
Bathurst region – around Orange, Oberon and Blayney
South West Sydney region – around Wollondilly and Picton
Far west and New England region – around Walgett, Wee Waa, Tamworth and Narrabri
Hunter region – around Muswellbrook and Singleton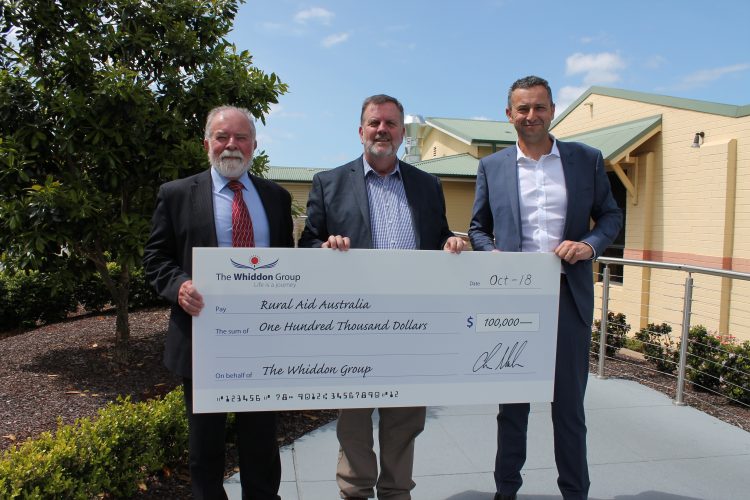 From left: Whiddon Board Chairman Len Kearns; Wayne Thomson, General Manager Rural Aid and Whiddon CEO, Chris Mamarelis.