Whiddon supports youth education in Temora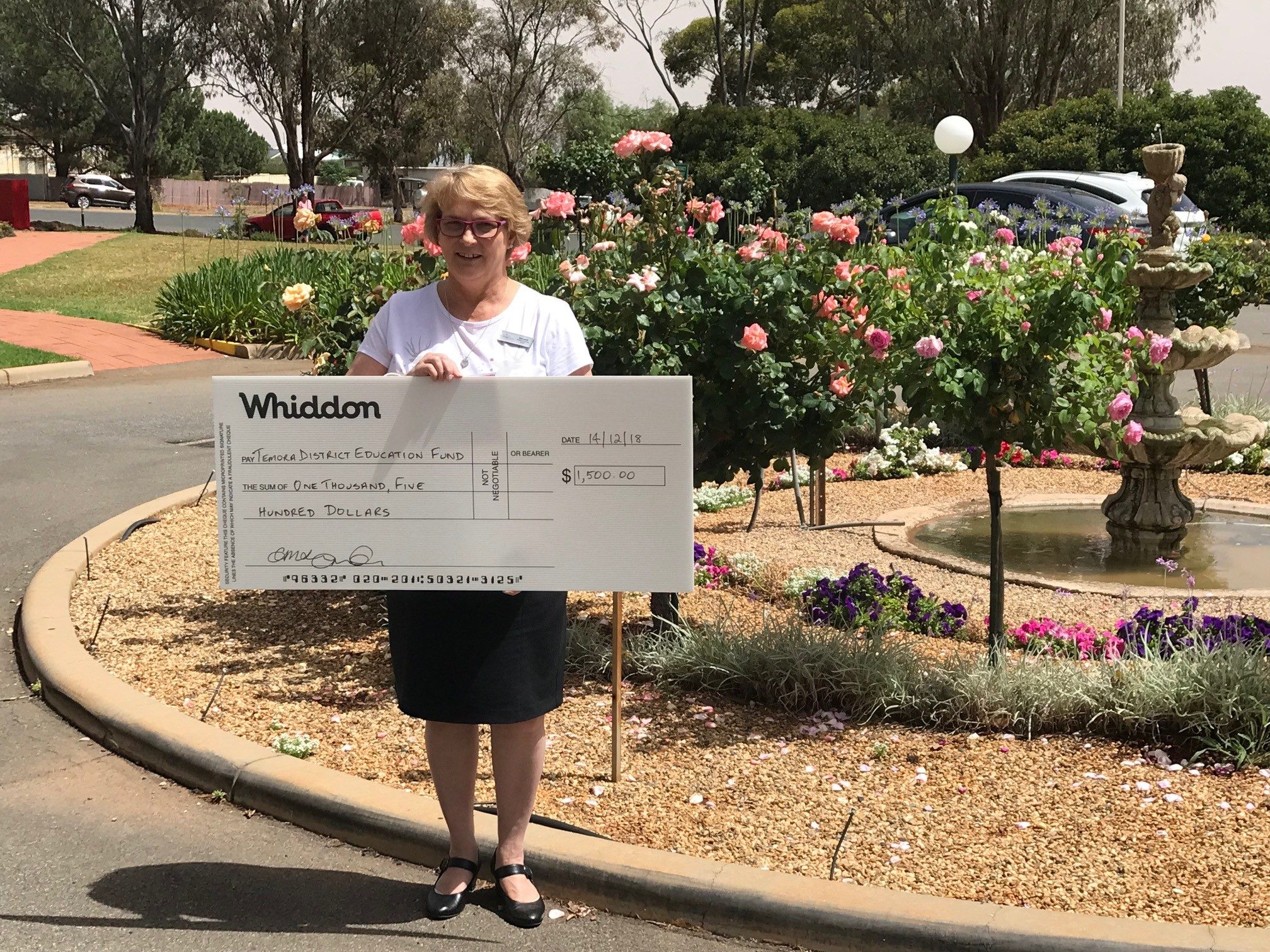 Date: 6 January 2019
Whiddon supports youth in rural community
Whiddon is proud to once again support the Temora and District Education Fund in 2019.
The TDEF is an initiative that assists young people in the region to reach their education, training and career goals. Whiddon will provide $1500 towards the fantastic program, which helps school leavers in the next steps of their learning and career journeys.
Whiddon has proudly supported the Fund for the past three years to help young people in the community to reach their potential and get on the right pathway to achieving their vocational goals and dreams.
Whiddon CEO, Chris Mamarelis said that Whiddon has a long and proud history of supporting their local communities and are prouf to assist young people in Temora through this program.
"As an aged care provider and employer in regional, rural and remote communities, we are often at the very heart of our communities. We've been a part of the wonderful Temora community for more than 40 years and are pleased to further support the community through this initiative. I congratulate the Temora Shire Council on offering such an important program," Mr Mamarelis said.
Whiddon Temora Director Care Services, Gail Lynch, shared "I am extremely proud that Whiddon has contributed once again to the Temora and District Education Fund, to help our young people move forward after high school to undertake further study or training opportunities, which may have been out of reach without this support."
"Our young people are a very important part of our community. We wish this year's recipients, and all school leavers in the region, all the best with their learning journeys," Gail said.