Dancewise – an aged care dance program with a difference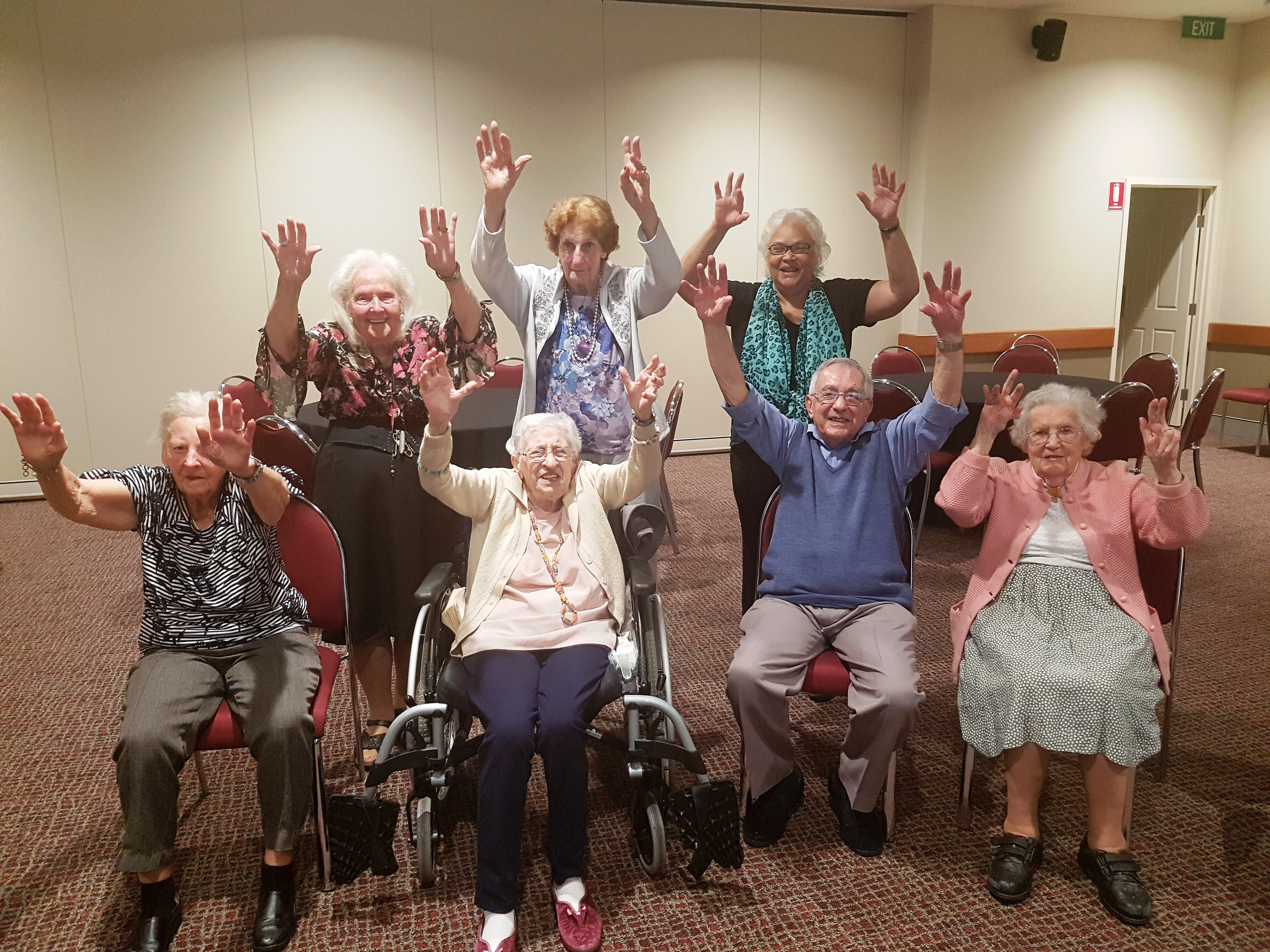 Date: 19 February 2019
Whiddon is proud to launch Dancewise, an innovative and evidence-based dance program that offers residents the opportunity for self-expression, creativity and movement – regardless of mobility issues.
Dancewise and in aged care
Developed by The Dance Health Alliance and now run across Whiddon's residential aged care services, the program was developed in Holland and originally aimed at enhancing the physical and mental wellbeing of people with Parkinson's. It takes moves from various dances styles and evidence-based coordination and exercise moves, and combines this with fun and unique moves and music chosen by the group's participants.
Whiddon Executive General Manager Strategy and Innovation, Karn Nelson, said the chair-based program offers a range of benefits for Whiddon's residents, including increased physical mobility, improved coordination and opportunities for enjoyment, fun and social connection.
"Our residents told us that they wanted to engage in more exercise and dance programs and there is a great deal of research evidence around the benefits of dance to older people. One study in the UK showed that regular participation in dance programs can reduce cognitive impairment by up to 76%."
"We wanted to implement a program that is suitable for everyone, and that offered a range of health and wellbeing benefits, so we partnered with The Dance Health Alliance to specially train our staff to bring this fantastic program to life across our care homes," Ms Nelson said.
Dance Health Alliance CEO and Co-Founder Gwen Korebrits said her favourite moments in the classes are when someone who believes their days of connection and creativity are over suddenly become present and in the moment. When they are dancing 'in the moment' they have no need for prior knowledge and the spark returns to their eyes.
"Personally, I have loved training at the rural care facilities with Whiddon, there is such a rich respect of our older generations in these rural communities."
"The feedback from the staff training has been overwhelming and one lifestyle manager told us they used to get 8 people for exercise, now they have 20 people attending regularly for the Dancewise program, that speaks volumes."