Neighbour Day – an easy way to say g'day!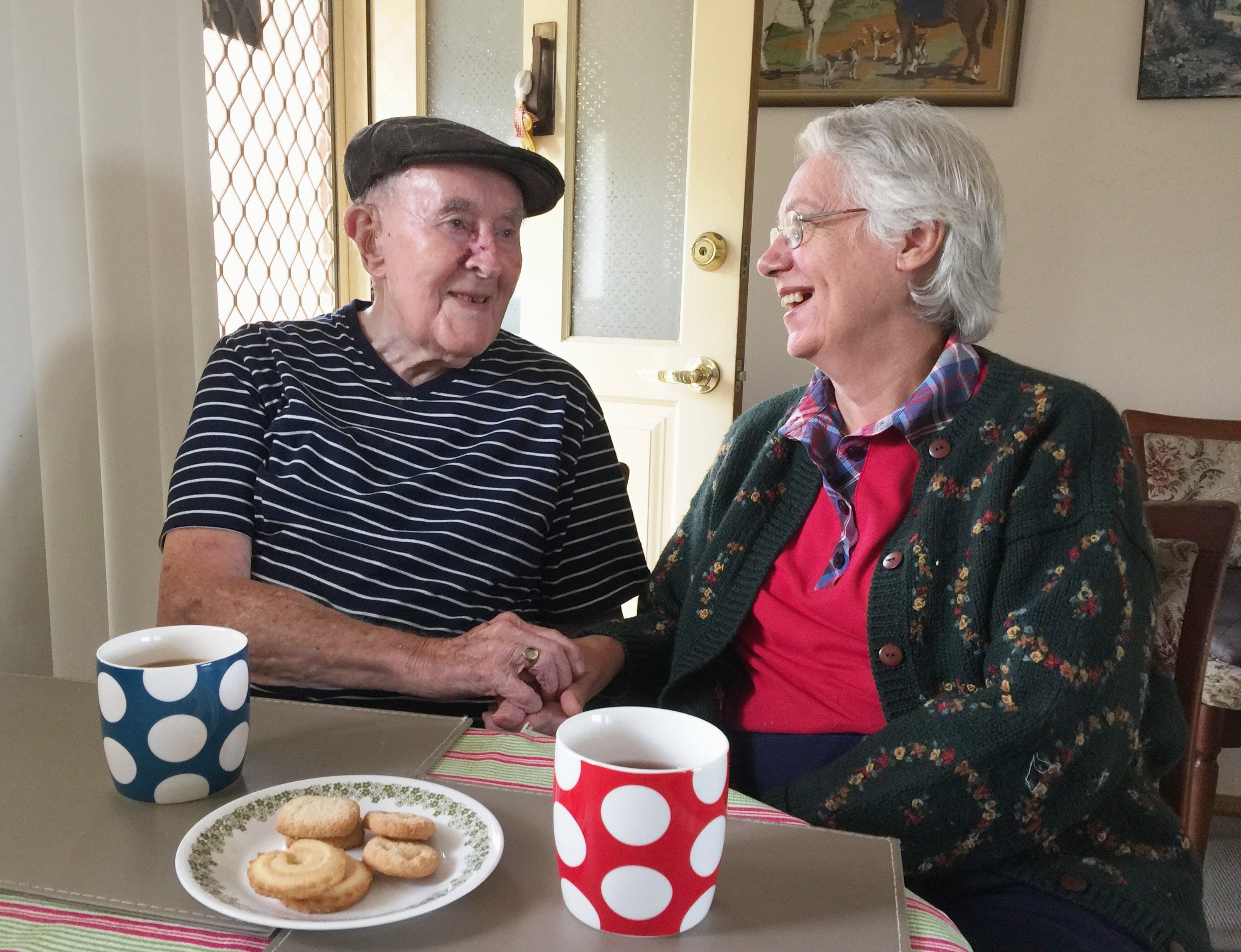 Date: 28 March 2019
Aged care specialists, Whiddon, are proud to support Neighbour Day, an important initiative that encourages people to connect with others who live close by, to help combat loneliness and social isolation.
Named a 'Very Neighbourly Organisation' by Relationships Australia who manage the annual day held on 31 March,  Whiddon are reaching out to residents in our retirement living villages, to raise awareness of the important message that the day spreads.
Keeping older people connected
Whiddon's Regional Manager South, Les Anderson, said that Whiddon has a strong focus on supporting the people they care for to stay connected to their communities, families and friends, and are incredibly proud to be be involved in Neighbour Day.
"Loneliness can be a real issue in communities, particularly for older people, and can have a very real effect on our health and wellbeing. Initiatives like Neighbour Day are important as they encourage people to create a connection with someone nearby, helping to build relationships, and in turn, reduce feelings of loneliness and social isolation."
"For Neighbour Day, at Whiddon, we're hosting events for residents at a number of our retirement villages, so our residents can get to know each other better and feel more connected to the people who live around them. We're also giving them a gift pack with tea and cups, to encourage them to enjoy a cuppa with someone new!"
"On Neighbour Day, reaching out to someone can be an easy as saying hello or introducing yourself to a neighbour – it could make a real difference to their life, or could even be the start of a new friendship. We hope that many people in our communities will embrace the day and say g'day to someone new, to help tackle social isolation and loneliness," said Mr Anderson.
Neighbour Day is brought to you by Relationships Australia, a national not-for-profit organisation that works to improve relationships in all their forms. Whiddon is proud to partner with Relationships Australia as a 'Very Neighbourly Organisation', to help raise awarenesss of Neighbour Day.
How can I find out more about Neighbour Day?
To find out more about Neighbour Day and how you can get involved, visit the Neighbour Day website.