International Nurses Day – Lynda's inspiring story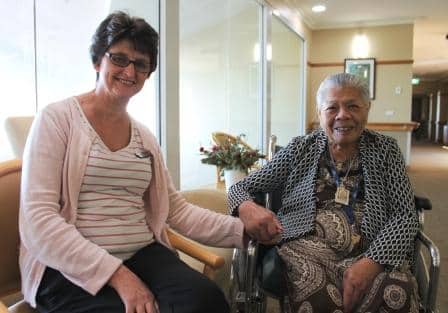 Date: 10 May 2019
For Lynda Neil, a 44- year career as a registered nurse has been an incredibly rewarding journey. It all started at Auburn Hospital in Sydney's west when she put on her nurse's uniform for the very first time, unaware that her choice of career would prove to be one of the best decisions of her life.
Celebrating International Nurses Day – Lynda's Story
For the first few years, Lynda worked across a range of clinical areas, gaining skills and knowledge that would stay with her throughout her career. She soon found the fast-paced environments of emergency and orthopaedics to be her favourite, and felt she could make a real difference to the lives of others.
After completing her training, Lynda moved to Liverpool Hospital to join the team in A&E orthopaedics and recovery. It was there that she experienced what she reflects on to be the highlight of her career.
She was working with a patient who had sadly sustained a significant brain injury in an accident. Every day she would help him to regain movement and after a long and tough road, amazingly, he was able to speak again and return home to his young family. His first words to Lynda about her unfailing determination to help him recover were quite cheeky, but will always stay with her. It was at that point she knew that she had an incredible opportunity to enrich lives.
As her love of nursing grew, so did her career. She became a Nursing Unit Manager at Bigge Street Private Hospital in Liverpool, now known as South West Sydney Private Hospital, and at the time, was supporting her aunt and uncle who called Whiddon Easton Park home.
Years later, Lynda accepted a health consultant role for the armed forces, working alongside military police and stationed at Holsworthy Barracks, working in their field hospitals. It was a role she absolutely loved, however the desire for a 'tree change' saw Lynda and her husband move to Kempsey to own and operate a hotel.
A nursing career in aged care
Lynda missed nursing terribly and successfully applied for a role in aged care in South West Rocks. She was thrilled to be back doing what she loved and enjoyed working with older people, knowing that she could make a difference to their lives. It was then that her aged care journey began, a journey that has been a very special one for the dedicated and caring nurse.
When Lynda and her husband returned to Sydney six years later, she chose to work at Whiddon, where her beloved family members were cared for. Now a Care Manager at Whiddon Easton Park, she is a valuable part of the team and well loved by residents, families and her colleagues. What she loves most about aged care, is that she can really get to know the people she care for and bring happiness to their lives.
Lynda tells anyone considering a career in nursing that it is a fantastic career path with so many brilliant opportunities along the way. There's not a doubt in her mind that she couldn't have chosen a better career, and says that once you start nursing, it's always with you. She also says that it teaches you a lot about life – if you think you're having a bad day because you are running late for the train, it's really isn't that bad of a day.
Through the decades, as a nurse, Lynda has seen tragedy, heartbreak and immense sorrow. She's been able to make some of those times a little lighter, a little brighter and a little happier for those coping with such difficult situations. Being able to make a difference is what has driven her to develop such an incredible passion for her profession and those she cares for. If given the chance, she wouldn't change a thing about her amazing nursing journey.