DA lodged for Temora Aged Care Expansion Project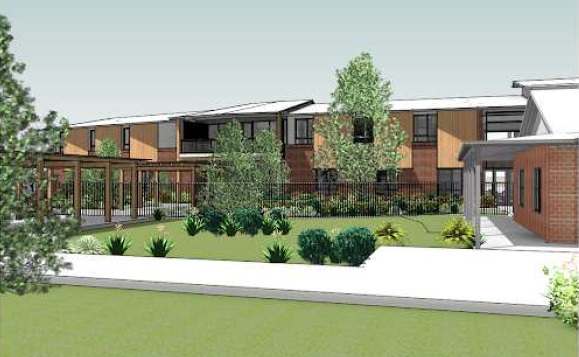 Date: 2 August 2019
Whiddon have lodged a Development Application with Temora Shire Council for a much-needed aged care expansion project in the rural NSW town of Temora. The expansion project will deliver 50 new aged care places for the region and is expected to be completed in late 2020.
In July 2018, the Australian Government announced $3.68M in funding through its Building Better Regions Fund to support the extension of Whiddon Temora. With Whiddon's investment, the project is expected to cost more than $13.3M in total and will deliver a number of benefits to the region, including employment opportunities and additional much-needed residential aged care facilities to support an ageing population.
Chris Mamarelis, Whiddon CEO says that the organisation has been providing care to senior Australians of the Temora region for more than 40 years, and the project reinforces Whiddon's commitment to regional, rural and remote communities.
"This project is an exciting one for the Temora community, with 50 new aged care places from the 2016/17 Aged Care Approvals Round to be operationalised through this new development to meet the needs of our local community. The expanded home will offer a new two-storey wing, additional lounge and dining areas, significant landscaping works and upgrades of the existing building. The project will also allow us to double our capacity to support those with dementia care needs through an expanded dementia care wing," he says.
"The project will allows us, as a not-for-profit provider, with assistance from the Australian Government grant, to make a viable investment in the community. Completion of the project will increase the aged care offering in this region, and will support our ethos of ensuring people can access the highest quality of care in the communities that they know and love."
"I thank Mayor, Cr Rick Firman and the Temora Shire Council for their ongoing support and tireless work in advocating for the Temora community, along with Deputy Prime Minister and Federal Member for Riverina Michael McCormack." Mr Mamarelis says.
Whiddon Temora Aged Care Expansion Project Snapshot:
The Whiddon Temora project is expected to commence late this year, be completed by the end of 2020 and deliver:
A new two-storey wing with 50 additional residential places
Greenstone Lodge residents will be relocated to the expanded Whiddon Temora when the works have been completed
Upgrades to the existing building
Additional lounge and dining areas, a self-serve café and new laundry and kitchen
Additional parking and significant landscaping works across the site
Enhancements and modifications to our dementia care wing, doubling our capacity to support those with dementia care needs, and incorporating new activities spaces, a hair salon and allied health spaces