Aged care careers in need of critical awareness-boost, new research finds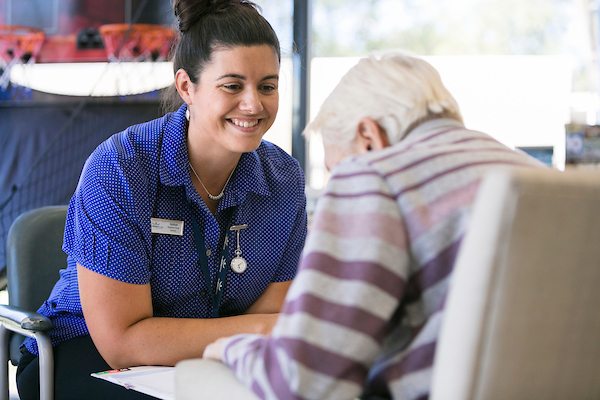 Date: 7 August 2019
Aged care careers in need of critical awareness-boost to keep up with ageing population
Aged care providers have a challenge when it comes to strengthening the future of aged care, according to new research revealing that the majority of the emerging workforce would be unlikely to consider a career in the industry (62%).1 The findings come as not-for-profit aged care specialist, Whiddon, leads the charge with a relationship-based mentoring program to inspire potential future employees.
The survey by YouGov Galaxy found that the understanding of opportunities within the sector was low among Australian tertiary students, with the majority viewing aged care employment as just "a job" rather than "a career" (57%), and a third not seeing a "clear career path" in the industry (30%).1 Most were unlikely to consider working in the sector because they don't have any experience relating to older people (46%), and limited knowledge about the industry and available careers (37%).1 Almost one in five (17%) wouldn't consider it because of what they have heard about the sector in the media.1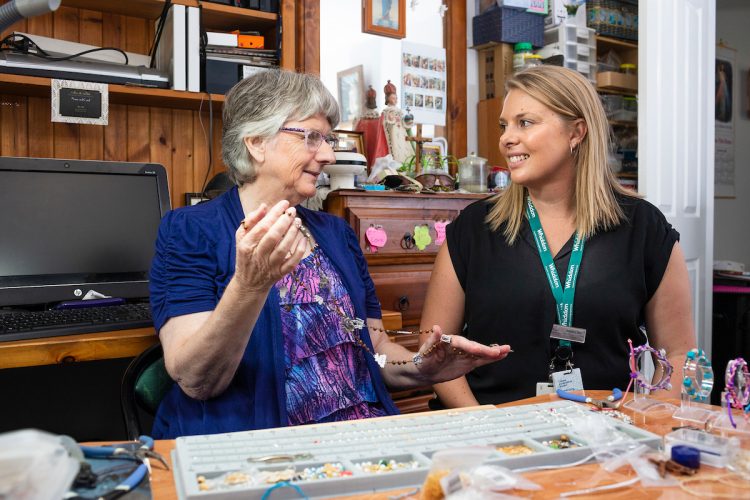 In contrast, emerging professionals also want to contribute to society and be rewarded for their work, with the majority considering finding meaningful work that helps others (67%) to be the most important factor when selecting a career.1
To keep up with and support Australia's increasing older population, improving the volume and quality of aged care employees entering the sector will be more critical than ever. However, while staffing needs are predicted to grow to almost one million by 2050,2 industry projections indicate that the workforce is in fact expected to experience an outflow of employees leaving the industry.3
The Government has acknowledged that the sector must be considered a desirable and rewarding place to work for providers to attract and maintain a flexible and responsive workforce.4 However, public opinion of the sector is at an all-time low, and misconceptions and sentiment around aged care can potentially discourage the talent of the future from entering the industry.
Research shows that industry perceptions can be improved through student exposure to mentorship from aged care nurses, and learning about the appealing, satisfying aspects of working with older people.2
As such, Whiddon is piloting a tertiary student mentoring program in regional NSW and QLD under its Future Care banner of career development initiatives. The program connects tertiary health and care services students with Senior Registered Nurses and other non-clinical mentors at Whiddon to gain personal insight about their experiences and career trajectory.
Chris Mamarelis, CEO of Whiddon, said to positively shape and strengthen the sector employers will need to find innovative ways to overcome barriers of perception and low awareness among younger people, as the need for new talent increases.
"As our older population continues to grow, we need to proactively inspire the stars of the future, especially in regional and rural areas. Aged care is one of the most fulfilling and stimulating industries a person can be part of, but the research indicates we need to increase awareness about the opportunities that exist and the more fulfilling aspects of a career in aged care. By educating young people now on the dynamic and rewarding range of roles and aged care pathways, we can strengthen this vital industry for decades to come," he said.
"The student mentoring program takes a relationship-based approach, by tailoring one-one-one discussions in a way that is meaningful to the individual, to gain insights and have open discussions about the challenges and rewards of this career. Programs like this are important to complement formal skills training so students are aware of the opportunities available and where they can lead to."
Kearra Lord, Deputy Director of Care Services at Whiddon Kyogle, has been working in aged care since the start of her nursing career, but said that she faced much opposition to this decision early on, due to misconceptions about the industry.
"The typical reaction I got from both students and teachers was that I shouldn't be starting my career in aged care, because it was 'not a young person's career'. But dedicating my career to aged care has turned out to be the best decision I ever made," she said.
"There is a perception that in aged care you do the same thing every day, when in reality I've been exposed to so many opportunities in this industry, from working closely with health professionals to develop care plans for residents, to leading teams and wards, mentoring young professionals and developing training programs."
"Most importantly, you really become part of these people's families and nothing can beat the reward of knowing you've made a meaningful different to their lives every day."
Aged Care Employee Day (ACED) is an official day to thank, recognise and celebrate the hundreds of thousands of people who work in the aged care industry across Australia. Whiddon created and launched ACED in 2018 as a new national day to celebrate the dedicated and passionate people who work in the industry and their contributions to the lives of older Australians.
"By focusing on the future of aged care this Aged Care Employee Day, we're also recognising and celebrating the inspiring leadership that the best individuals in our industry provide every day to the teams around them. This can be very powerful in motivating the brightest stars of the future to choose and remain part of making a difference to lives of older Australians," said Chris Mamarelis.
Celebrate aged care's passionate and diverse workforce
Hear from aged care employees about why they choose to work in the industry here
---
About Aged Care Employee Day
 Aged Care Employee Day (ACED) is an official national day to thank and recognise the hundreds of thousands of people who work in the aged care industry across Australia, and celebrate the dedicated and passionate people who work in our industry and their contributions to the lives of older Australians. It is designed to celebrate every team member involved in the journey of caring for people who receive aged care services – from the nurses and care workers, to the cooks and hospitality teams, to the drivers, cleaners and laundry employees, to the volunteers, to the leisure and lifestyle officers and administration teams.
About Future Care
 Future Care is an umbrella of programs initiated by Whiddon, with the aim of strengthening and investing in the future of Australia's aged care workforce at all levels of their career – from students through to leaders. In addition to the pilot student mentoring program, other programs that fall under Future Care include a formal mentoring program run with the University of Wollongong's School of Nursing, to support new graduate registered nurses to transition into their careers; and a 12-month leadership development program designed and run by Whiddon and HealthMartin, offered to emerging leaders employed at Whiddon to develop their skills and take their career to the next level.
References: 1. Data on file. 2019. YouGovGalaxy. 2. Statement former Aged Care Minister Ken Wyatt via ProBono Australia. 2017. Available online: https://probonoaustralia.com.au/news/2017/11/taskforce-aims-attract-workers-aged-care/  3. HESTA. 2018. Transforming Aged Care. 4. Aged Care Sector Committee. 2016. Aged Care Roadmap.