Whiddon supports youth education initiative in the regional area of Temora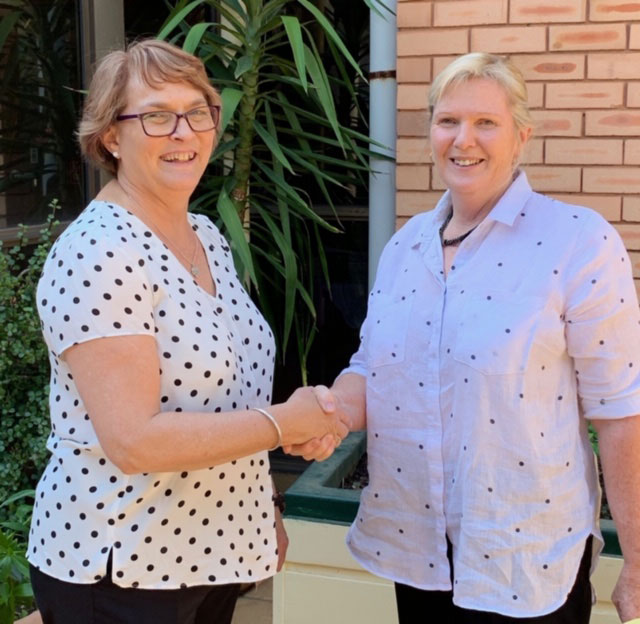 Date: 8 October 2019
Whiddon is pleased to announce our support of the Temora & District Education Fund that assists young people in the region to achieve their education and learning goals.
Whiddon CEO Chris Mamarelis said that Whiddon is incredibly proud to once again support the Temora & District Education Fund through a donation of $1500.
"As an aged care provider and employer in regional, rural and remote communities, its vitally important that we continue to support the communities we are a part of. This has always has been a priority for Whiddon and our commitment to Temora is further reinforced by the upcoming expansion of our beautiful aged care home, that will see Whiddon firmly embedded in the Temora District for many years to come".
Supporting our young people in Temora
"We've been part of the wonderful community of Temora for over 40 years and this is the fourth consecutive year that we have supported the Temora & District Education Fund. We're proud to be able to help young school leavers to move forward after high school and realise their education, training and career aspirations."
Whiddon Temora Director Care Services Gail Lynch said "At Whiddon Temora, our community is incredibly important to us and we are pleased to support our local young people in their learning and education journeys post high school."
"I congratulate Temora Shire Council on once again, delivering this important initiative to our community and wish this year's Fund recipients, and all students finishing high school in the region, all the very best with their learning and career journeys," Gail said.
Temora Shire Mayor, Cr Rick Firman said "Whiddon have been tremendous supporters of TDEF, for several years.  We're grateful their care not only extends to our cherished senior citizens, but also to our aspiring youngsters.  Our warm thanks are extended to the entire Whiddon team', Mayor Firman said.