Whiddon Redhead opens aged care home with new household living model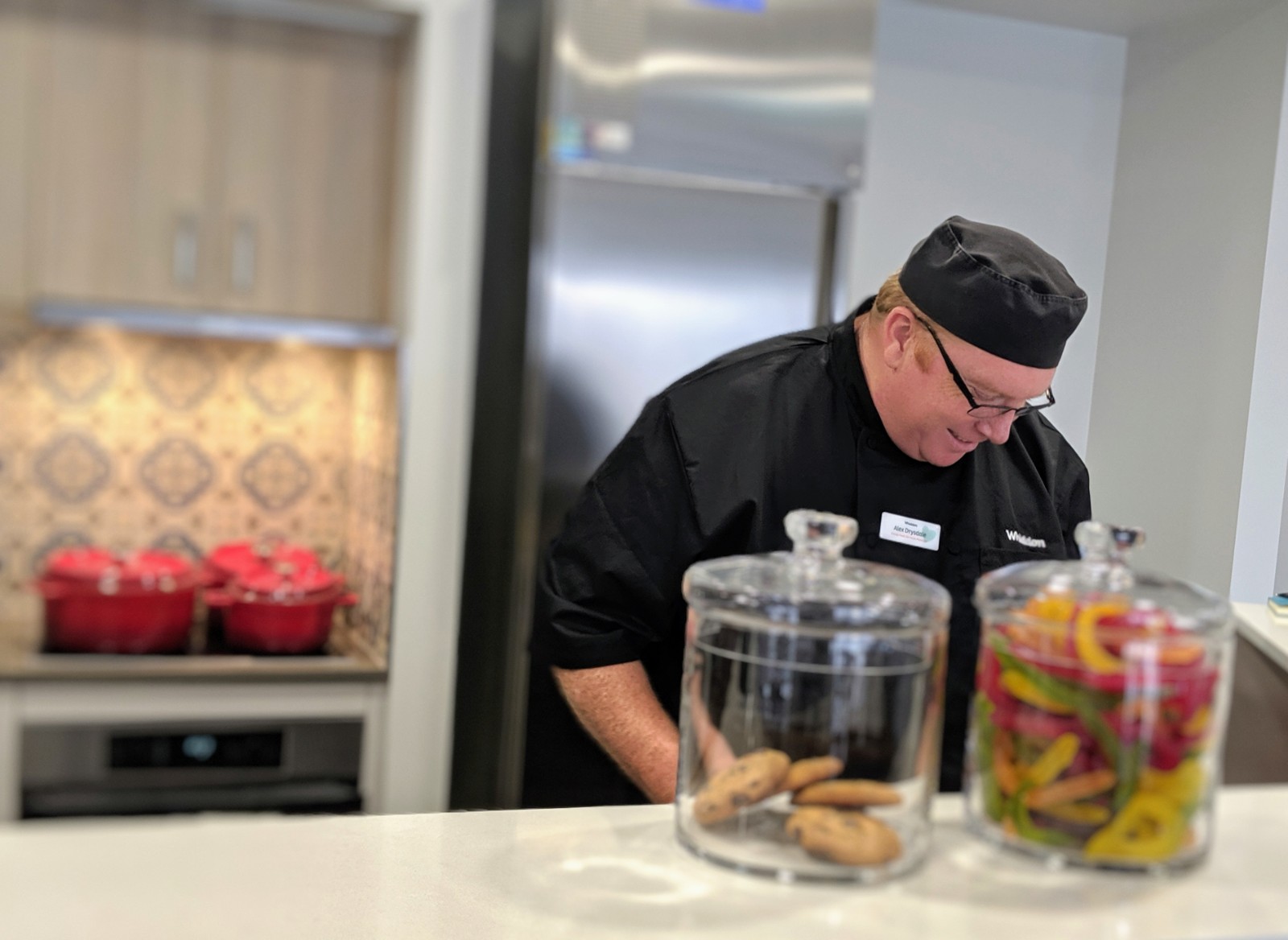 Date: 11 October 2019
New aged care home in Redhead offers household living model aligned with award-winning care model
Whiddon is very proud to open the doors to a brand new aged care home at Whiddon Redhead, which is part of a $38 million project to provide additional residential aged care places for the region and enhance the existing facilities within our aged care community in Redhead.
The new two-storey home, the first stage of the Whiddon Redhead expansion project to be completed, will officially open its doors on 14 October and offer 80 single rooms with sea views and direct outdoor access, a Café, allied health spaces, a hair salon, onsite community care, activities spaces and eight small household-living residential areas.
In 2017 Whiddon introduced a new relationship-based model of care that enables their teams to build strong relationships with residents and clients. This is the first Whiddon aged care home that has been designed to promote deep embedding of the care model through the physical living environment.
The innovative building design is aligned with Whiddon's award-wining model of care, relationship based care and dedicated rostering. In a first for Whiddon, the building has been designed to incorporate small household living areas that look and feel more like home.
Each living area is designed for ten residents and centred around an interactive kitchen, loungeroom and intimate dining space. The physical design supports our relationship based care model, promoting independence, choice, continuity of care and quality of life for residents.
Visit our new aged care home
The opening of the beautiful new building is a significant milestone, not only for Whiddon Redhead, but for the local community, who will have access to additional high quality aged care facilities to help cater for current and future aged care needs. The development also brings with it, new jobs in nursing care, hospitality and hotel services, and a significant investment in the local community.
Whiddon is welcoming the community to tour the home and find out more about our care and facilities during our Open Week from 14 – 18 October. You can book a tour between 9am – 3pm daily or at alternative time via prior booking on 1300 738 388, at Whiddon Redhead, 120 Redhead Road, Redhead.
Whiddon aged care expansion project in Redhead
Once fully completed in mid-2020, the Whiddon Redhead project will offer:
An additional 115 residential aged care places, taking the total number of places at the home to 175
A new dementia specific wing
A campus design across the residential care homes and retirement village, with green spaces to encourage interaction with the outdoor landscape
A new Whiddon Clubhouse, bowling green, and additional outdoor spaces
Refurbishment and enhancements of the existing home
A new two-storey home with a Café, small household-style living areas, a hairdressing salon, a Community Care office and allied health and activities spaces (opening October 2019)