First sod of earth turned for Temora aged care expansion project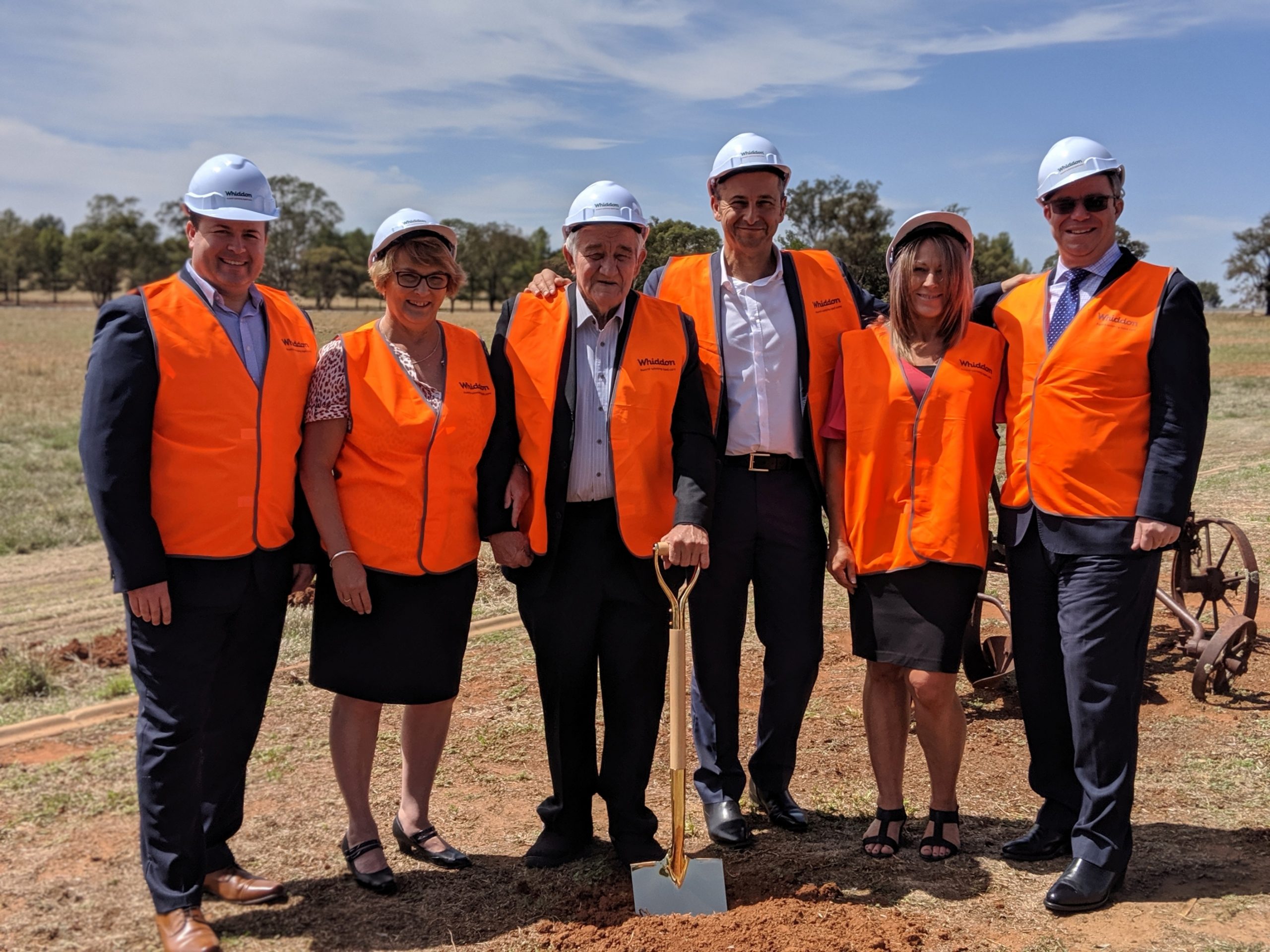 Date: 21 February 2020
Today marked a very exciting milestone for Whiddon and the community of Temora, as the first sod of earth was turned on the Whiddon Temora aged care expansion project.
Deputy Prime Minister, Minister for Transport, Infrastructure and Regional Development and Federal
Member for Riverina Michael McCormack said the Liberal and Nationals Government's commitment
of $3.68 million to the project would benefit Temora and the region.
"This exciting development will deliver a facility that will expand and improve residential aged care in
Temora and the broader Riverina, including care for high-needs residents such as dementia
sufferers," Mr McCormack said.
"The extension will also provide respite care while increasing social connections for community
members and their families."
Whiddon Chief Executive Officer Chris Mamarelis who was joined by Temora Shire Mayor, Cr Rick Firman, Whiddon Temora Director Care Services, Gail Lynch and Whiddon Temora resident Bill Duck to turn the first sod, said Whiddon had a proud history of providing quality care for older people in the Temora region.
"This extension will help us further invest and grow in the region while providing employment
opportunities to the local community and care support for people with high-care needs,"
Mr Mamarelis said.
"The project will include the construction of a new integrated two-storey wing with resident rooms
on each level, an education centre, dedicated high-needs care facilities and an expanded dementia
care wing."
The project is being funded under the Australian Government's Building Better Regions Fund – an
$841 million investment designed to create jobs, drive economic growth and build stronger regional
communities into the future.
Whiddon is providing the remaining $11.05 million towards the project.
Highlights of the Whiddon Temora Aged Care Expansion Project
The Whiddon Temora aged care expansion project, once completed, will deliver:
A new two-storey wing with 50 additional residential places
Greenstone Lodge residents will be relocated to the expanded Whiddon Temora once the works have been completed
Upgrades to the existing building
Additional lounge and dining areas and new laundry and kitchen
Additional parking and landscaping works across the site
Enhancements and modifications to our dementia care wing, doubling our capacity to support those with dementia care needs, and incorporating new activities spaces, a hair salon and allied health spaces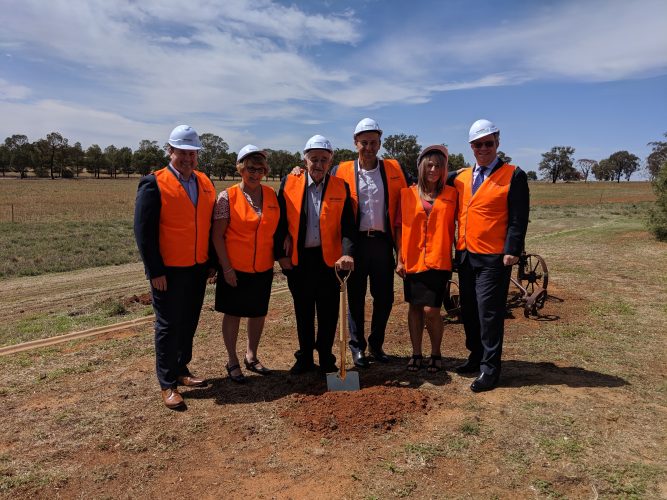 From left: Regan Stathers (Whiddon), Gail Lynch (Whiddon Temora), Bill Duck (Whiddon Temora resident), Chris Mamarelis (Whiddon CEO), Belinda Wood (Whiddon Temora) and Cr Rick Firman (Temora Shire Mayor)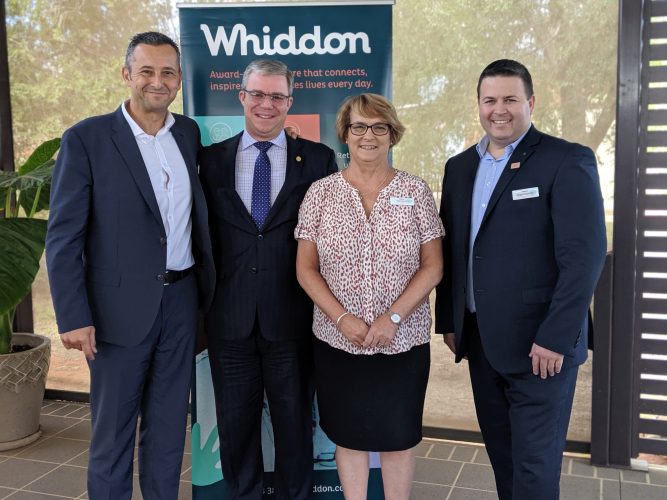 From left: Whiddon CEO, Chris Mamarelis, Temora Shire Mayor, Rick Firman, Whiddon Temora Director Care Services Gail Lynch and Regan Stathers, Whiddon's Executive General Manager Property and Technology.