Whiddon's 2020 Scholarship Recipients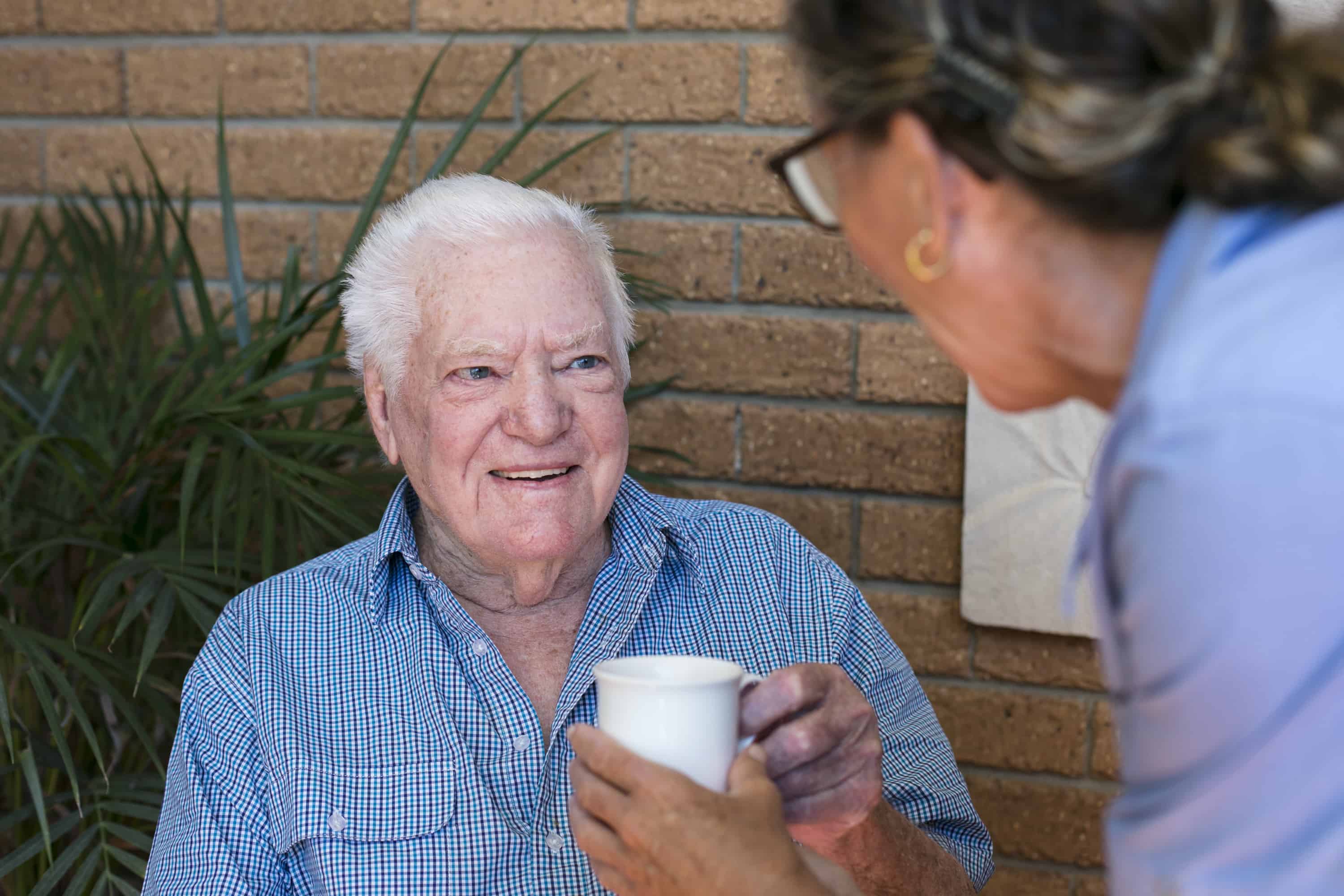 Date: 26 February 2020
In late 2019, a number of Whiddon employees were awarded scholarships to undertake funded tertiary studies through Whiddon's Scholarship Program.
With the support of our corporate partners, Triforce, Marsh, JBWere and Acetek, Whiddon's Scholarship Program will enable these team members to develop their professional skills through funded tertiary studies.
Our people are at the heart of our organisation and are our greatest asset. It's a special person who can really listen and provide care and support that truly makes a difference to older people's lives. Working in aged care is not a job, it's a calling.
Each year, Whiddon's Scholarship Program enables team members to develop their professional skills in tertiary studies in areas such as health and nursing, diversional therapy, catering, human resources and management. With the support from our corporate partners, we have been able to support exceptional team members from different geographic locations and all areas across the business to up-skill, making a tremendous difference not only to the lives of recipients, but more importantly, the people in their care.
Why are scholarships right for Whiddon?
Our Scholarship Program helps Whiddon to support aged care industry leaders and innovators to grow and develop in their current, and future roles, where they may not have had the opportunity before. Many courses involve practical work experience, and the scholarship ensures that Whiddon employees who are located in regional, rural and remote locations have equal access to opportunities for education and career development.
Meet our 2020 scholarship recipients
JBWere Award – Anna Tait
Anna is the Community Service Manager at Whiddon. She is very excited to start her journey to complete a Masters of Business Administration.
Below: Anna receiving her scholarship award from James Heritage, Director, JBWere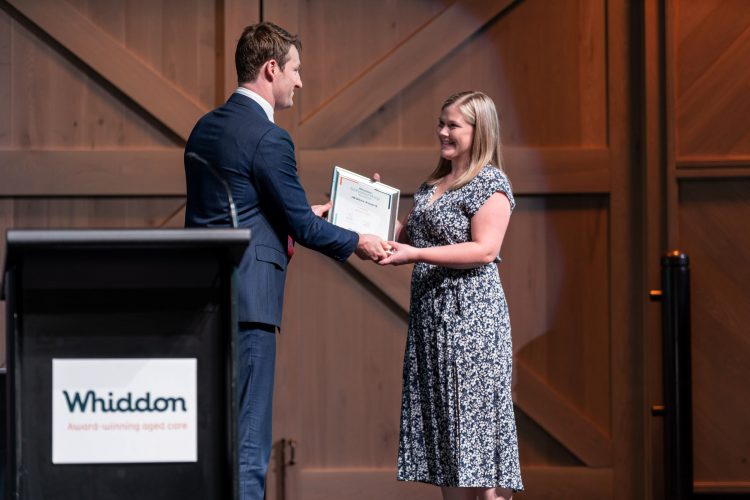 Acetek Award – Sanju Kadel
Sanju is an Enrolled Nurse at Whiddon Easton Park and is looking forward to studying a Bachelor of Nursing with the support of the Acektek scholarship award.
Below: Sanju receiving her award from Head of Sales for Acetek, Malcolm Black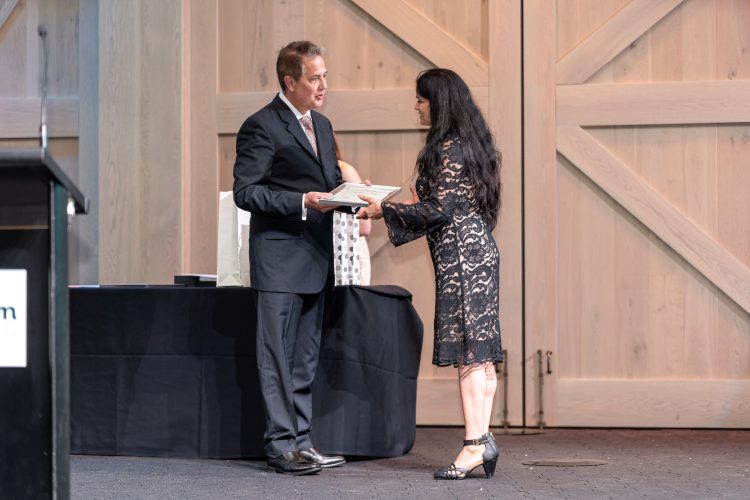 Marsh Award 
Roslyn Greenlow is a Registered Nurse at Whiddon Kyogle and is looking forward to studying a Graduate Diploma in Palliative Care thanks to receiving the Marsh Award.
Below: Roslyn with Robert Lasovski, Manager Director, Marsh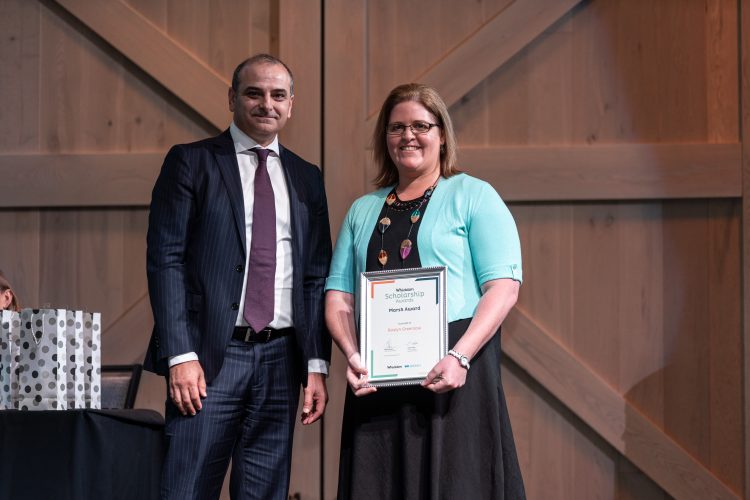 Triforce Award – Molly Mais 
Molly is the recipient of the Triforce Award. Molly is an Enrolled Nurse at Whiddon Largs and is excited to undertake a Bachelor of Nursing through the program.
Below: Husayn Aly, Commercial Manager, Triforce Group, with Molly Mais
Congratulations to all of our scholarship recipients, we wish you all the very best on your new learning journey.
We thank our Gold Sponsors above and Silver Sponsors for 2020 (below):
Planix 
Woollam Constructions
Australian Retirement Partners
Communications Design and Management
eQstats
Health Metrics
Commonwealth Bank
Foxtel Business