Recognising long-serving aged care employees at Whiddon Moree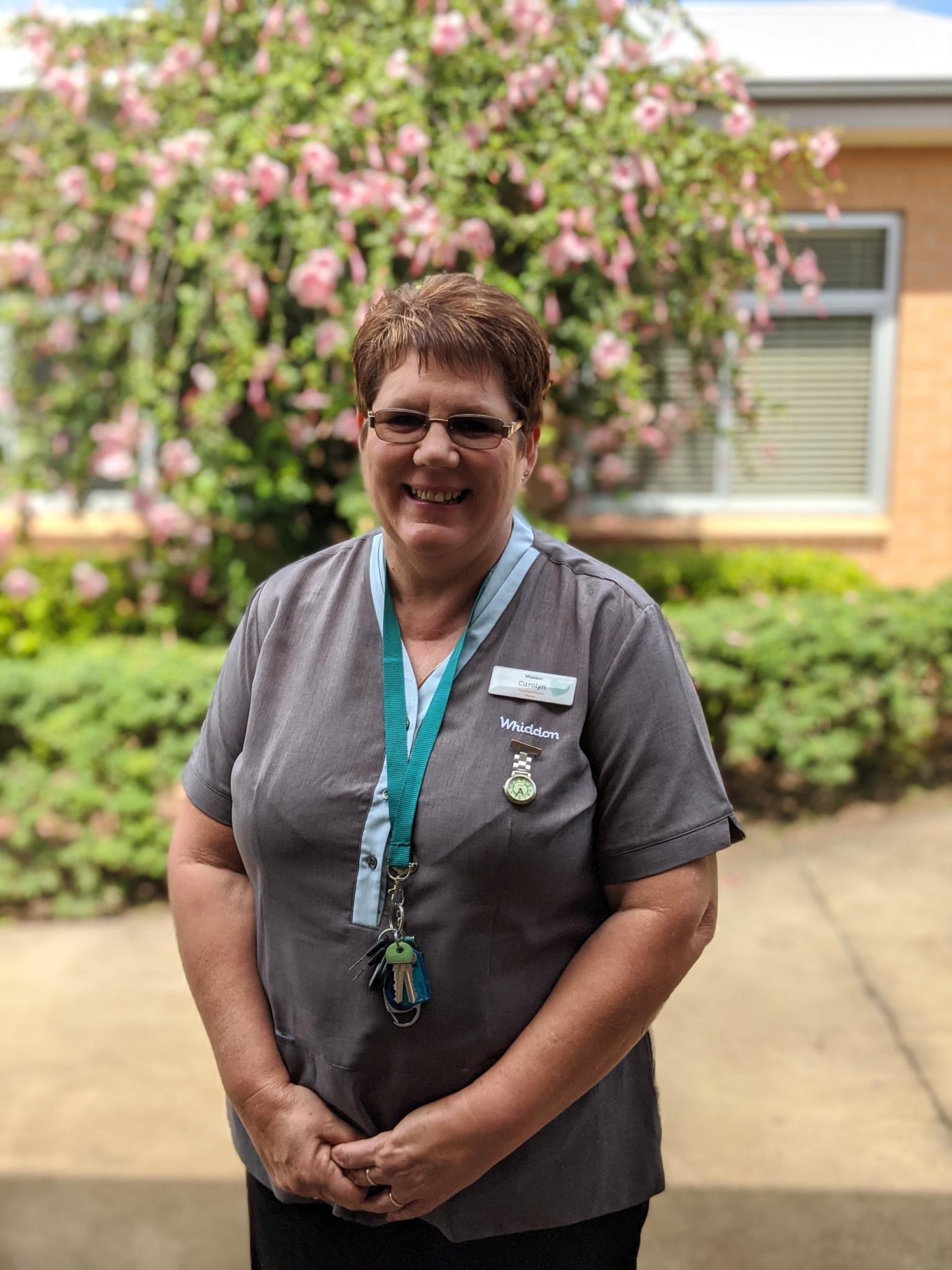 Date: 2 March 2020
We're pleased to be introducing our Milestones Program to our new home in Moree. This program sees the aged care provider and wider community recognise and celebrate long-serving employees at Moree for their exceptional commitment and contributions to aged and community care services.
Whiddon's Milestones Program was introduced in 2017 to celebrate and acknowledge the length of service and dedication of our people across all our services. It's a great opportunity to encourage employees to take some time to reflect on what they have achieved throughout their journey and how many lives they have touched.
While we are new to the Moree community, with the previously named Fairview Retirement Village transferring in early February, we will recognise milestones of current employees from the commencement of their employment at the home, some as many as 40 years ago.
Collectively in Moree, 22 employees have given an incredible 255 years of service.
One of the longest serving employees at the home, Carol Moore, will be recognised for an impressive 30 years of service, with Carol also reaching her 35 year milestone later this year.
Carol has worked as the Enrolled Nurse since starting her journey in aged care at the age of 19 years old. During her time, she moved across different roles, including physiotherapy assistance, wound care management and kitchen hand! In 2006, Carol decided to undertake further training, where she completed a Certificate IV in Aged Care work and Certificate IV Enrolled Nurse Conversion Medication Administration.
When we asked Carol to name one of her career highlights from the last three decades, she said, "Shaving my hair off in front on the residents to raise funds for a colleague who was battling cancer".
"I married my wonderful husband in front of the beautiful fountain situated in the gardens  32 years ago by Perry James, the founder of the retirement village" was another that she mentioned.
Today, CEO, Chris Mamarelis, will be attending Whiddon Moree for a special lunch to celebrate these achievements, while also formally welcoming residents, families, employees and volunteers to the family. "At Whiddon, our people are at the heart of what we do. They inspire us and go out of their way each and every day to touch the lives of our residents and clients. I look forward to meeting and celebrating with the team, residents, families and volunteers in Moree," Chris says.
Fiona Lysaught, came into the role as Whiddon Moree's Director Care Services in February after already being part of the Whiddon family as Director of Care Services at Whiddon Narrabri. "I sincerely appreciate the efforts of our long-serving staff, and the love and compassion they bring to their roles. Whiddon staff are known for going above and beyond and this is reflected in our achievements, and the care we proudly provide. I am looking forward to celebrating with everyone!"
The following milestones will be celebrated in Moree at our lunch:
9 employees reaching 5 years of service
5 employees reaching 10 years of service
6 employees reaching 15 years of service
1 employee reaching 30 years of service
1 employee reaching 40 years of service