Happy ACE Day from the Whiddon Board!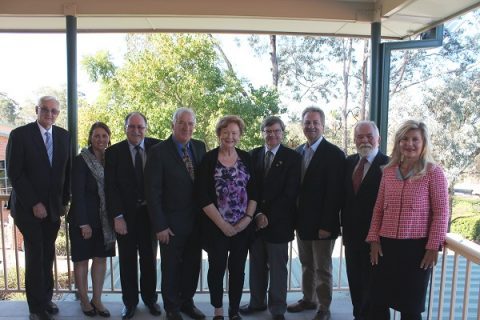 Date: 7 August 2021
On behalf of the Whiddon Board, I wanted to take a moment to send you a special message today on Aged Care Employee Day.  Today is a day created for you, by Whiddon, and I am thrilled to see how widely this national day is now celebrated.
We cannot thank you enough for all you have done, and continue to do, especially during such challenging times. Your dedication and commitment is inspiring and has been critical in keeping residents, clients and your colleagues safe.
You have undoubtedly risen to the challenges of this this pandemic, with great courage and resilience. Your efforts have been enormous and we want you to know that they do not go unnoticed by the Board or Whiddon management. The Board regularly hear about the incredible work you are all doing, under such changing conditions, as together we navigate our way through the pandemic. Today, is a great day to celebrate you and your achievements.
As an aged care employee at Whiddon, you truly are a hero in our eyes. We are very grateful and privileged for having you in the Whiddon family, as I know our residents, clients and their families are too.
I wish you a very happy day today. I encourage you to take the time to reflect on all that you have achieved and contributed to Whiddon and the aged care sector. Please know that we are thinking of you today, as always, and cheering you on.
Once again, we cannot thank you enough for all you do.
Board Members featured above from L-R: Mr William Rees, Ms Deborrah Lambourne, Mr John Matthews (Vice Chairperson), Mr Tony Maiorana, Mrs Carol Limmer, Mr Gerald Naughton, Mr Robert Pullan, Mr Len Kearns (Chairperson), Mrs Joanna Bushby.