Whiddon partners with GetSetUp for Community Care Clients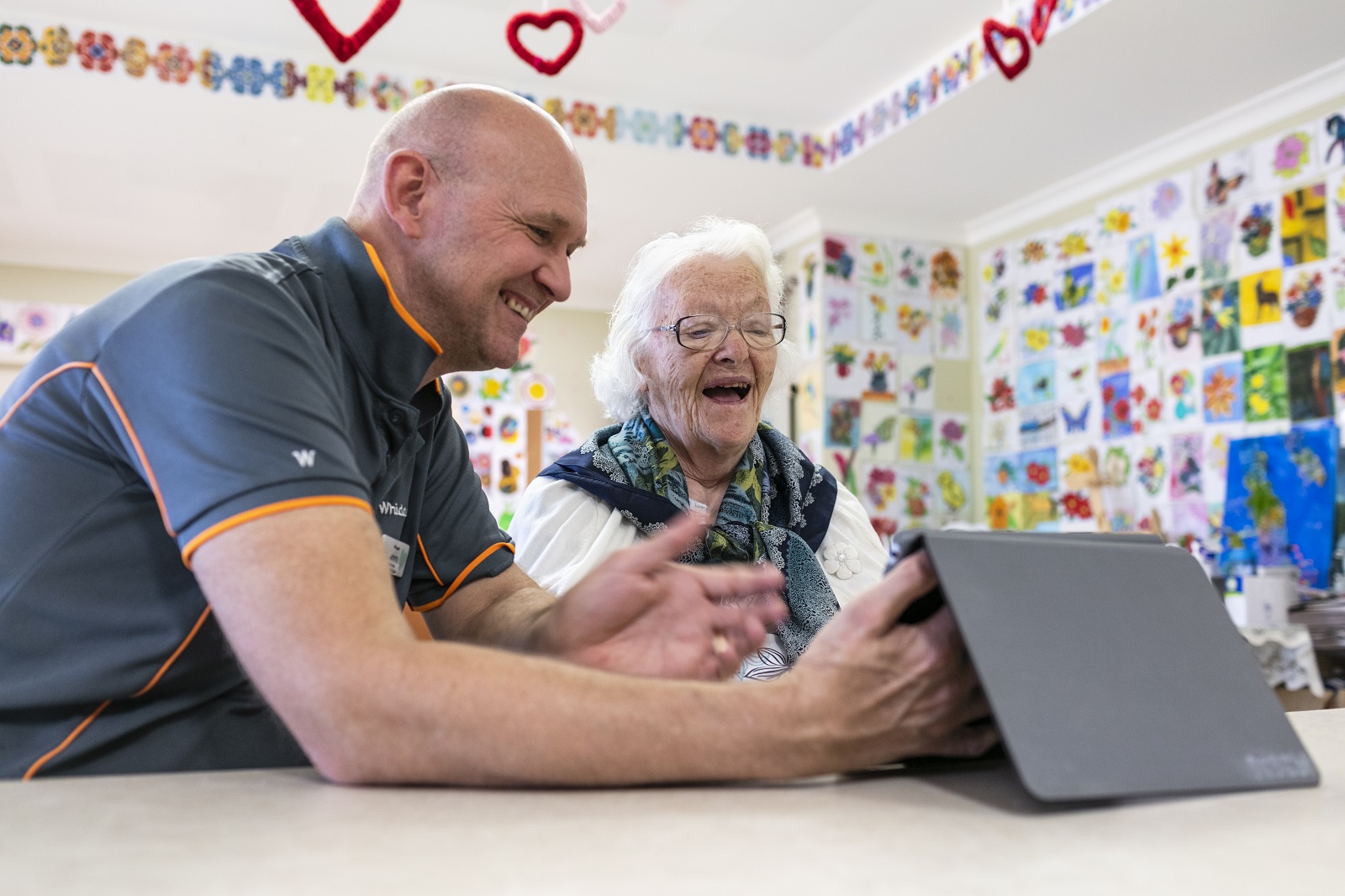 Date: 17 August 2021
We're pleased to share that we have partnered with GetSetUp, an online platform that aims to bring health and wellbeing classes directly to our Community Care clients. The platform has been created specifically for older adults and importantly, can be a tool that our clients use to improve their health and wellbeing and tackle social isolation – particularly during lockdown!
There are over 500 online modules that our clients can engage in, including:
Learning new technical skills that enable them to communicate with friends and family
Physical and mental health wellbeing focused session, such as instructor-led exercise routines and discovery of mindfulness
Fun social sessions, such as 'Growing Microgreens in your Home' or 'Boredom Busters: Arts & Crafts'
By addressing all the social determinants of health, GetSetUp is helping to tackle some of the challenges older people may face. By expanding friendship circles and creating a purpose, GetSetUp has helped many older adults feel a renewed sense of joy. This coupled with Whiddon's excellent care services mean that older adults in their care aren't just having their physical health needs met but also their mental and social needs as well.
"Learners regularly provide feedback about how we are changing the lives of older adults by helping reduce social isolation, which is one of the leading causes of illness and death among older adults. Older adults on our platform are part of a global community with peers who are passionate about similar topics. For many learners, who are often home alone, this has made a world of difference. Now, fellow peers in positive learning environments are just a click away,"  said Lawrence Kosick, Co-Founder of GetSetUp.
Our Community Care clients are able to access this platform for free for a period of three months. If they love the platform, and choose to continue with it, they can do so and elect to have this paid out of their home care package.
Find out about Whiddon's Community Care services by calling 1300 738 388.