The news that Whiddon Kelso, an aged care home in Bathurst, was a stop on this year's 2017 Melbourne Cup tour brought great excitement and anticipation!
One of the reasons that Kelso was included on the itinerary is resident Artie Nightingale OAM. Artie is a lifetime member of Bathurst Thoroughbred Racing, a former Citizen of the Year and has a great passion for horses.
It was a dream come true for Artie to hold the iconic Melbourne Cup at a very special afternoon tea celebration at Whiddon Kelso joined by Mayor of Bathurst, Graeme Hanger, former champion jockey John Letts and Flemington racecourse gardener Mark Budge.
Community care clients, ILU residents, families, staff, community members and residents from other aged care homes celebrated with Kelso residents, enjoying the warm hospitality, delicious food and vibrant atmosphere.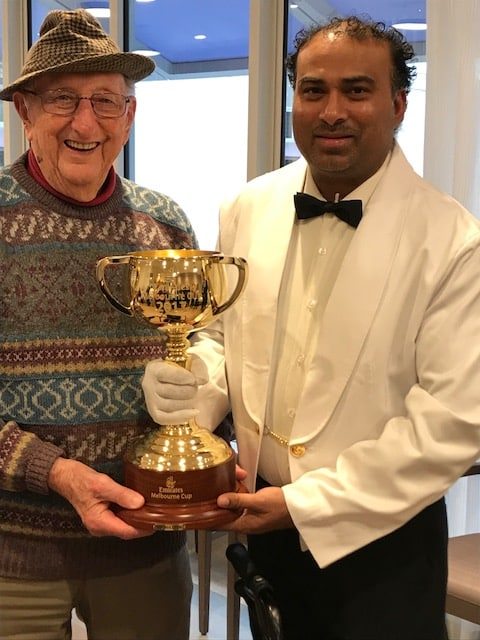 Holding the golden Cup was a unique opportunity for residents and friends of Whiddon Kelso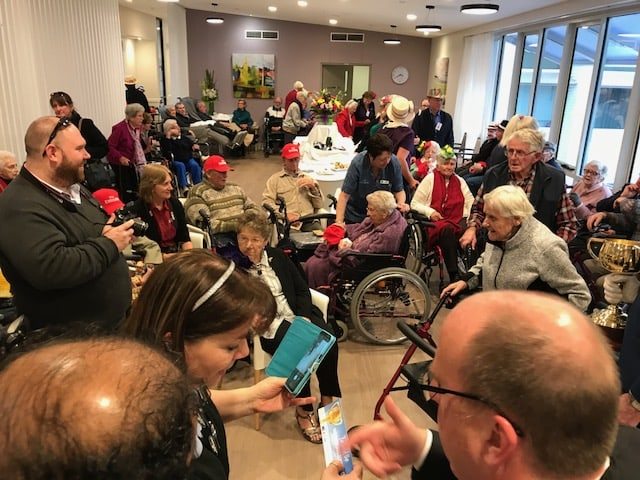 The atmosphere was incredible!

Kelso staff getting into the spirit