Whiddon Laurieton wins national award for creative aged care event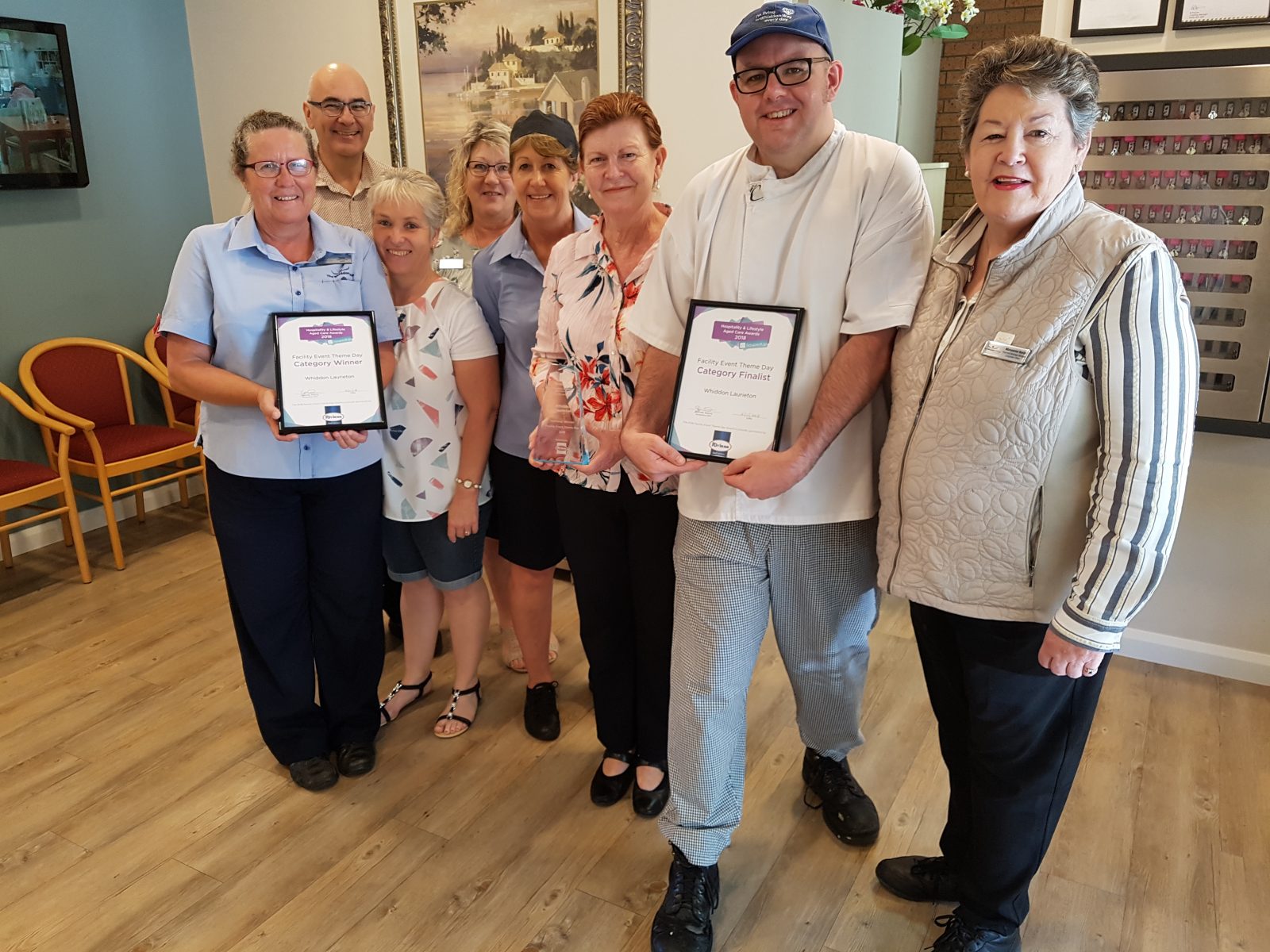 Date: 5 November 2018
Whiddon Laurieton was announced the winner of the Facility Event Theme Day award at the Souped Up Hospitality and Lifestyle Aged Care Awards held in Melbourne last Friday, for their inspirational monthly event series that connects residents, staff and the community in celebration.
The aged care home's Around the Globe festival celebrates the cultural backgrounds of residents and staff with a monthly event that focuses on authentic and meaningful celebration and engages residents, staff and the community in its implementation.
Whiddon Laurieton Director Care Services, George Fotoulis welcomed the announcement and said it is a wonderful way for this much-loved event series to be recognised.
"Celebrations have always been something that we place a focus on at Whiddon Laurieton and that our residents absolutely love. We wanted to take this to the next level and create something very special for residents that they can further engage in and have a role in the planning process."
"At Whiddon we strongly believe in building deep relationships with our residents and their families, which is at the heart of our model of care. The festival is a great way for us to learn more about our wonderful residents and celebrate and share their life experiences."
"We've had a lot of fun developing some amazing events like our Tiptoe through the Tulips event inspired by 103 year old resident Marinus who was born in Holland. The whole team got together to plan the menu, decorations, costumes and entertainment. Events like these bring our residents and staff together with families and our community, encourage conversations and create some very special experiences."
"Residents love to get involved in making decorations and designing the menu with our catering team. There is great excitement around planning costumes, shopping for events and adding the final touches on the day. It truly is quite special and unique, and something we all look forward to each month."
"We feel very honoured to receive this award and delighted that this festival has been embraced with such enthusiasm. Our staff and residents are very proud to share their stories, life experiences and culture through this event, which truly helps them to get to know each other on a much deeper level and create new experiences in the process," Mr Fotoulis said.